Category
News
Publication date
23 March 2023
Meet the Team: Anthony Lindsay - Director of Managed Services
Time to read
7 minutes read
I sat down with Anthony Lindsay recently to get the details on what being the Director of Managed Services means to him, to Annertech, and ultimately to our clients.
Hi Anthony, thanks for taking the time to talk with me today. I'm really excited to hear you share your experiences of being the "Director of Managed Services" at Annertech.
Mark: So, I guess, first up: what is a "Director of Managed Services"?
Anthony: It's a bit like being Scotty in Star Trek. You lead a team of highly skilled engineers and solve problems with immediate, and often dramatic, impacts.
Mark: You "lead the managed services team": does this mean you work on client websites yourself or is your role a purely managerial one?
Anthony: Oh, I get my hands dirty alright. My role is a hybrid of working directly on client projects, which allows me to keep abreast of what is being done, providing project specific direction to team members, and providing more overarching guidance in terms of standards, practices, documentation, etc. Often I act as a facilitator, to let the individual team members shine.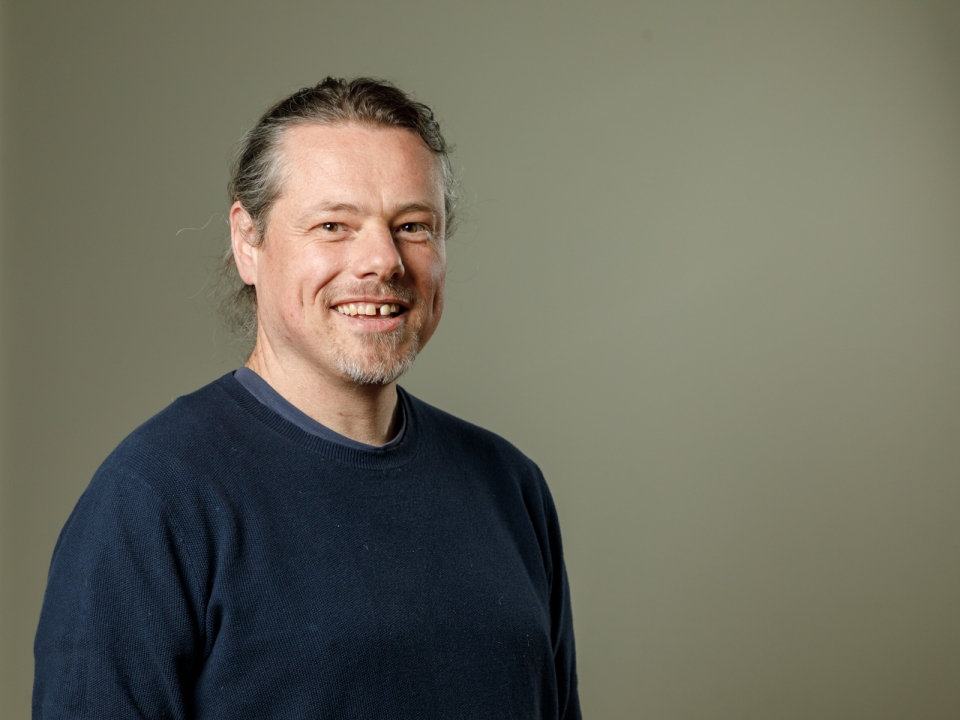 Mark: How many people are currently working with you in the managed services team? And, by extension, has the team always been that size, or does it grow/shrink - and if so, why?
Anthony: The team is currently 25 Drupal experts with various specialisations. We've grown quite a bit since 2013 when the support service and other managed services were formalised. Originally, it was just me. Almost the entirety of, the then much smaller, Annertech was focused on large projects, and I assumed responsibility for keeping every other project and client happy, and their needs met.
Year on year, the group of people who rely on our services has grown and in many cases, their needs have grown, so we've grown the team accordingly. As with any business, it does occasionally shrink as people move on, but that is thankfully a rare occurrence. Over the years, the team has been very stable.
Mark: When many people think of managed services, or working in support, they think of websites being broken and clients being angry. In Annertech terms, is that an accurate description of support? Broken websites, angry clients?
Anthony: Goodness, no! Fixing broken things is actually quite a small part of what we do. The lion's share of our time is spent creating new features for people and making their sites better. They have invested in their sites, so it is our job to help them maximise the return on that investment.
However, the march of entropy is also not to be ignored. The world of software moves quickly, so we do have to be on top of where bits of software become outdated. We strive to have our clients running the latest and greatest versions of all their sites' software.
Generally speaking, I am pleased to say that our clients are happy. That is what it's all about in the end: helping them to be happy with their sites: how they work, how they look and how they perform. It's about helping them to succeed in what they wish to do.
Mark: Interesting. So, if we have so many people working in support with various skills, and our clients are happy to use support for "continuing development" rather than "fix this now", are there any other services that we offer as part of it?
Anthony: Absolutely. When we started the managed services team, it was all about being reactive: get a cry for help and do it immediately.
Now, as the team has grown, sites are more mature and our processes and systems are in place, we are able to be more proactive in our services. From automated monitoring of sites and hosting infrastructure, to top-notch security updates, to cookies management, to SEO, we are able to bring added value to all our clients. Nowadays there's an entire suite of services available.
Below is a video from a DrupalCon Amsterdam presentation titled "Making support the backbone of your business", delivered by Anthony and Annertech's Managing Director Stella Power.
How did you get here?
Mark: We seem to have gotten into the details very quickly. Let's step back for a little bit. Can you give me an outline of how you came to this position. Have you always been a developer or a manager?
Anthony: For most of my professional career, I've been a developer; though I qualified originally as a civil engineer. From my time with Annertech, I very much started off as a developer. I was suited to the role because unlike many, I am more comfortable with context switching. This job often involves plenty of that!
The managing aspect has been an ongoing evolution of my skills, as the team became first a partnership, then a team and now it's grown so much that we look like the Brady Bunch on our daily video calls. In the same way that one must always improve one's development skills, one must invest in one's own abilities to manage tasks, people and projects. I love the managed services team - every one of them is a superhero.
My current jam is listening to audiobooks whilst out for exercise, on topics such as business, strategy etc.
Mark: Did you ever consider remaining in a career in civil engineering?
Anthony: I'm happy to say that I do not regret moving forward from civil engineering. I feel I gave it a good go, with 1.5 years on site building the M1 motorway, but the indoor desk job with no heavy lifting is far more my style!
Mark: Do you see any parallels between what you studied in college and what you work at now? Does one inform the other?
Anthony: Not only do I see parallels between engineering and now, but can also identify skills and principles that I learned in previous jobs which inform how I approach tasks today.
Engineering is all about solving problems to the minimum standard. That might sound a bit dodgy, but the standards set out the rules for success. There's no point in making your bridge deck 5 metres thick if 1 metre will support all expected load plus the standard safety factors. Thus, it is about finding the sweet spot between [enough+tolerances] and waste.
I approach solution architecture in the same way: let's do it properly, let's not cut corners, let's make it truly excellent, but let us do the absolute minimum to achieve this. You never want to waste your client's budget. They've entrusted you with it and it's your job to do right by them.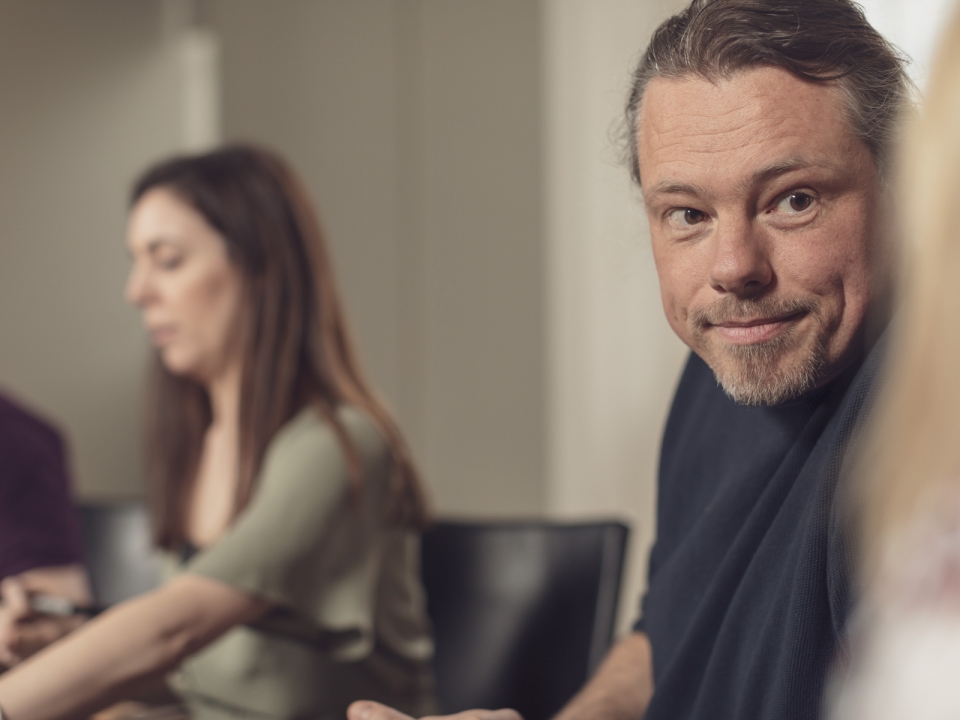 Drupal Support? Gatsby Support? WordPress Support? More?
Mark: Thanks for that. Let's get back to being a leader in support. Am I right in saying we only support and manage Drupal websites, or do we have other CMSs that we support?
Anthony: We predominantly support Drupal websites, yes. However, we're seeing requests for support for other systems too. We've a few custom PHP, Laravel and JavaScript applications, and some Gatsby projects on the way. Over the years we've also worked with WordPress and some CRM systems such as CiviCRM, MS Dynamics and Salesforce, to name a few.
Mark: If someone reading this thought, "hmmm … Annertech seems like the kind of agency I'd trust with my website. Let's move operations to them", what would the process of moving from their current provider or from their in-house team to Annertech look like?
Anthony: If I wanted to engage Annertech, I would reach out by phone or email. Then we'd have a chat to see what you needed. From there, once we have access to code and a hosting environment, we're good to go.
Typically we will do a full audit to find out what we're dealing with, and where the problems lie. This will inform what needs to be done first. We'll make sure the system has the latest and greatest versions of all parts and is secure. Then we set up monitoring, a customer dashboard and ticketing system. From there, it's all about enabling the customer to make the absolute most from their site.
Mark: So what about you outside of Annertech? Managing a team and keeping clients happy must come with its share of stresses. How do you relax and stay sane?
Anthony: Well they do say that if you love what you do, you never work a day in your life, so that helps a lot.
In my downtime I do get up to various things: playing games with the kids; playing music with friends; I have even dabbled with musical stage productions. It keeps me busy. A common stress-buster at home is actually cooking. After a taxing day, I love to whack on some tunes and make something really lovely for dinner. Sometimes it means we eat later... but c'est la vie.
One thing I am looking forward to doing when the weather gets nicer and circumstances allow, is taking my bike out for a ride up in the mountains. There's nothing better.
Mark: That all sounds like great fun. It is good to hear that life is not all work and no play. Thank you for taking the time to talk to me.
This blog was initially published on 15 February 2021. It was updated in 2023.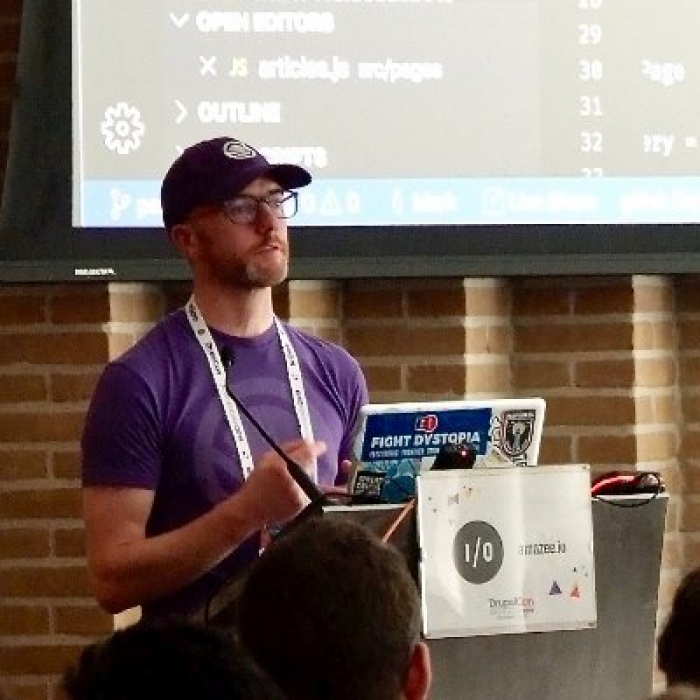 Mark Conroy
Director of Development
When not promoting sustainable front-end practices at conferences across Europe, Mark leads our development team to create ambitious digital experiences for clients, so they, in turn, can have success with their clients.