Category
News
Publication date
21 March 2023
5 key digital trends shaping the insurance industry in 2023
Time to read
5 minutes read
Covid-19 shook up the insurance industry, which almost instantly embraced technology and moved operations online. So what's next? We look at the latest trends that are setting this sector on to a new 'technology-enabled' path
During the Covid-19 pandemic the insurance industry moved quickly, transitioning to a remote workforce and virtual client engagement almost overnight. But can this industry, known for its slower-to-adapt legacy companies, maintain this momentum and continue to innovate?
Many insurers have invested in new technology and data sources, but if they really want to make their mark in this industry which has adapted personalisation and innovation, they will have to ensure that customer-centricity is at the heart of their operations.
"The shift from laying this new foundation to fulfilling its potential is likely to remain a major challenge in the coming years, deserving of ongoing attention and investment. However, to fully transform into the insurer of the future, carriers should also strive to keep evolving their foundational culture – from a focus on risk reduction to one marked by risk-taking innovation and broader, bolder reinvention," Deloitte noted in its 2023 insurance outlook.
"As evolution in society, technology, and the global economy continues to speed up, insurers that can keep pace and maintain a commitment to transformative change will likely be among those best positioned to excel against slower-to-adapt legacy carriers as well as new forms of competition already here and yet to emerge."
Here are some of the key technology trends that are likely to shape the insurance market in 2023:
1. Investment in automation
One of the big trends is the automation of insurance processes. These include automation technology, like machine learning and low/no code platforms, as well as connected insurance using an Internet of Things.
There is no room in the industry any more for a generic insurance policy, and investments in automation will result in better targeted products and services for clients.
Clients want experiences and products that are relevant to them. This technology will allow insurers to be agile in their risk assessment and pricing to better serve customers and their needs.
Artificial Intelligence (AI) and Machine Learning (ML) technology is also increasingly being used to analyse large data sets, automate routine tasks, and improve underwriting processes. Technology can also be used to predict risks, including specific areas prone to natural catastrophes, populations prone to pandemics, and environmental impacts of human activity. As PwC noted in its Next in Insurance 2023 report, the trick is to be tech enabled, not merely "digitised".
"'Digitising' rather than being truly tech-enabled limits opportunities to develop strengths and satisfy customer expectations. In this scenario, carriers rely on traditional catastrophe models and life expectancy tables to design products rather than embracing advanced analytics. Digital and automated channel development and ecosystem involvement also lag behind," said the report.
2. Disruption from insurtechs
Following on the disruption from the pandemic, new insurtechs – companies that use technology to innovate within the insurance industry – will continue to enter and shake up the sector.
As they enter the industry, incumbent insurers will be placed under pressure to forge partnerships. This will enable them to address their own technology and innovation challenges while provide scaling opportunities for innovative newcomers. It's a win-win for these insurance companies who are embracing insurtech solutions to streamline their operations and improve customer experience.
This includes the use of digital platforms for policy purchases, claims management, and risk assessments. As more technology is adopted, agile contenders that adapt and develop new business models will continue to outpace the competition.
3. Cyber, the looming catastrophic risk
Cyber attacks are becoming more prevalent and, as PwC noted in its Global Economic Crime and Fraud Survey 2022, cyber criminals are becoming more sophisticated and are collaborating more, which increases both the volume and sophistication of attacks.
IBM Security's Cost of a Data Breach Report 2022 benchmarked the financial costs of data breaches at an average of €4 million, but data breaches also negatively impact a brand's reputation and reduce the trust customers have in an organisation. Insurance groups are a natural target for cyber attacks because they possess substantial amounts of confidential policyholder data.
In contrast to other sectors, which hold mainly sensitive financial data, insurers typically also collect a large amount of protected personal sensitive information. By collecting and using this sensitive data insurance companies are able to offer the consumer just what they need and hopefully at just the right price. And the more tailored the products are, the more data is required.
When it comes to cyber security, taking proactive steps to prevent and mitigate attacks is preferable over the longer term fallout. 
4. Truly embracing The Cloud
There are numerous advantages to moving business to "the cloud", including to drive innovation and operational excellence, and these advantages are not lost on industry commentators.
"Cloud-enabled operations facilitate new capabilities, expedite go to market and promote integration with partners via advanced information analytics and new sources of structured and unstructured data," PwC noted in its Next in Insurance 2023 report.
Public cloud adoption is being driven by the need for digital transformation and business strategy realisation, says accounting firm EY.
Specifically, companies are moving to the public cloud for better data analytics, including AI and machine learning, and to address complexity and end-of-system life-cycle issues. Cost reductions, while important, are not viewed as a primary objective, but are viewed more like an outcome of successful migrations.

– EY
And Deloitte noted in its 2023 insurance outlook that insurers would now need to pivot from having laid the foundation for operational transformation – such as transitioning to the cloud – to fully realising the value and benefits of infrastructure and technological upgrades.
5. Transformational change
Rather than falling back on pre-pandemic operating procedures and business models, insurers need to maintain the momentum and keep experimenting with new ways of providing coverage and serving customers, thus becoming "tech-enabled" not merely "digitised".
Deloitte's 2023 outlook notes that this will depend on how quickly and effectively they can:
Fully realise the value and benefits of infrastructure and technological upgrades.
Move from responding to requirements of regulators and other industry overseers to more proactively anticipating and fulfilling distributor and policyholder expectations, setting themselves apart in an increasingly competitive market.
Broaden their historical focus from risk and cost reduction to also prioritise greater levels of experimentation and risk-taking that drives ongoing innovation, competitive differentiation, and profitable growth.
Conclusion
Investing in the latest technology isn't a new trend, and it's not going to go away any time soon – technology is always evolving.
Customer expectations are increasing when it comes to level of service, including the desire to integrate digital technology with conventional products. As such, many companies have shifted their business models to increase their adoption of disruptive technologies such as cloud computing and applied AI and are using more agile ways of working.
The market will keep evolving, and if an organisation hopes to thrive within the market, customer-centricity is going to be crucial and the only way to truly do that is to embrace all the technology available and use it to attract and keep new customers.
This blog is a longer version of a shortened piece that appeared in the 19 March 2023 edition of the Business Post. 
Annertech has vast experience working with some of the biggest names in the insurance industry in Ireland. Get in touch to find out how we can improve your business.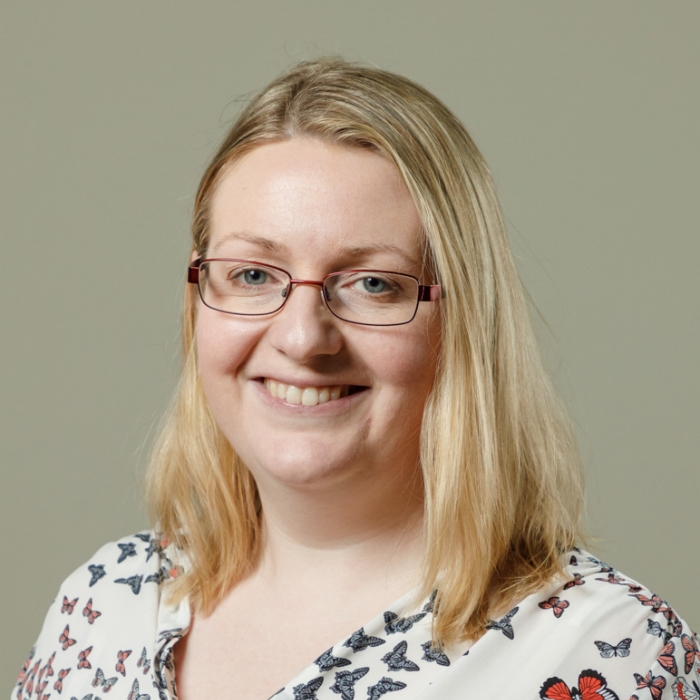 Stella Power
Managing Director
As well as being the founder and managing director of Annertech, Stella is one of the best known Drupal contributors in the world.