Category
News
Publication date
07 March 2022
Chatting about LocalGov Drupal on the Talking Drupal podcast
Time to read
8 minutes read
LocalGov Drupal has come a long way, fast. That was one of the big take-aways from a recent Talking Drupal Podcast discussion on this open-source project for council websites.
Talking Drupal is a weekly podcast (audio/video) about Drupal and Web Development and its focus for episode 335 was LocalGov Drupal, a cooperative Drupal-based project for local government websites that Annertech (along with our partners at Invuse - the new name for Invotra Consulting) is excited to be involved with.
It hasn't been three years yet, but 25 councils have already signed up to the cooperative project, about £500,000 have been raised for it, and local governments and the people who live within them are enjoying the websites created using the work completed by the LocalGov Drupal team.
"We've built a solid strong scalable solution — that any council can use, for free — it's open source and so are all the new features that are added. It's a much better way of tackling a problem that all local councils have," Annertech's Director of Development, Mark Conroy, who is leader of the front-end working group of the LocalGov Drupal, said.
Mark had joined Will Callaghan, LocalGov Drupal product and project lead, and Finn Lewis, technical director at supplier agency Agile Collective and LocalGov Drupal's technical lead, on this popular podcast to discuss how Drupal has been used to not only create this incredible resource that is being leveraged by county, city and borough councils across the UK and Ireland but also to level the playing field between different budgets, and small and large councils.
Pooling resources
LocalGov Drupal is a publicly-owned asset, and is founded on cooperative principles. The idea was to create a platform of shared components that all UK councils could use.
It all started when two councils – Brighton & Hove and Croydon decided to work together. The Croydon council needed a website, and Will – who was working for Croydon at the time — was product manager at Brighton & Hove at the time its new website was built and he suggested that this technology could be re-used.
It was decided that Croydon would use the code and, in return, they would share anything new that they built. And just like that, a new entity called LocalGov Drupal was born. Since then more councils have come on board, adding their budgets and new features to those already in the "pot".
"You can get the benefit of what any other council in the group is doing," Will explained. 
The LocalGovDrupal team is building a better product than they would have otherwise been able to build on a typical local council website budget. Here we have this product that's already surpassed that budget five times over."
Talking Drupal co-host John Picozzi hit the nail on the head when he pointed out: "It's like pooling budgets for the greater good."
When it comes to council websites, people go to them for the same things. They need to get news about what's happening in their local area, find out information about services offered by their council or browse through events that are in their local area.
Most councils need the same sort of features, and it seems silly to pay for something that has already been paid for.
As Will pointed out, instead of spending money on that things that have already been done, councils can join LocalGov Drupal, "get the basics for free and they can spend the rest of their budget on the good stuff", the features that haven't been developed yet.
Levelling the playing field
Local governments don't all have the same budgets and, as Talking Drupal host Nic Laflin points out "a small council has the same usability needs as a big one".
There are also matters of affordability.
"A small town council can't afford what a big city council has. There are some councils that are really struggling for money and they would never be able to afford this sort of work, or a team like this, but we can get them started. So in a sense I guess we are levelling them up," says Will.
The LocalGov Drupal teams are quite extensive, and consist of back end developers, front end developers, product designers, interaction designers, content teams, content designers, user experience researchers…
"There's no council in the UK or in Ireland that has all those. We are getting a lot of stuff together in terms of user services, and are putting those services in front of people," explains Mark.
To have a team like this on staff would entail huge budgets, that even the biggest, richest councils would not have.
LocalGov Drupal is financed partly due to councils applying for funding from the UK government for digital projects.
"In the UK the councils run their own procurement practices but there is a local digital declaration — if councils sign up they are eligible to apply for funding. This is actually how LocalGov Drupal got off the ground — through funding from the department of housing," says Will.
Design and LocalGov Drupal
If all councils are using the same templates wouldn't all councils end up with websites that look the same?
"When it comes with design, it is template-driven and follows the government design system in the UK. We're not trying to build something like Wix," explains Mark.
But LocalGov Drupal is meant as a starting point. It gives councils one way of doing a website, but it does not mean everyone has to do it that way. If a council has the budget it could take its website "off-piste", like the Westminster council did.
"Westminster.gov.uk is quite a bit removed from the template and I think we'll start to see a bit of that in future," says Will.
And anyway, asks Finn, why shouldn't they look the same?
"In the UK all councils provide a similar service. Why shouldn't I as a citizen, if I move from one council to another, expect a similar experience when I want to pay my council tax, for example, or find out when my bin is going to be emptied? Why shouldn't council websites be consistent?
"The flip side is that councils do want to look different, and use with their own colours and logos so maybe there's a balance there. From a user experience there is some consistency but there is enough customisation that the council can create their own look and feel."
Microsites
Guest presenter, Abigail Bowman, asked whether LocalGovDrupal supports a headless or decoupled system.
The answer to that is yes, and decoupled LocalGov Drupal sites have been created using Gatsby.
But, this year, the team's focus is on microsites – satellite websites separate from the main site and that's somewhere where a headless or decoupled front-end approach might work – maybe a hybrid approach or one way or another, working from a base theme that is easy to customise, muses Finn.
Using a microsite would work for councils wanting to create a satellite website, perhaps for an event such as a film festival, St Patrick's Day or a Christmas calendar.
In a nutshell
It is certainly an exciting time for the team and the customers of LocalGov Drupal. Microsites will add an extra layer of panache and creativity to a product that is already giving councils in both the UK and Ireland excellent service.
For more information on the LocalGov Drupal project, to get in touch with the team, or to learn how you can contribute to this initiative, visit the website.
Listen or watch this edition of the Talking Drupal podcast here.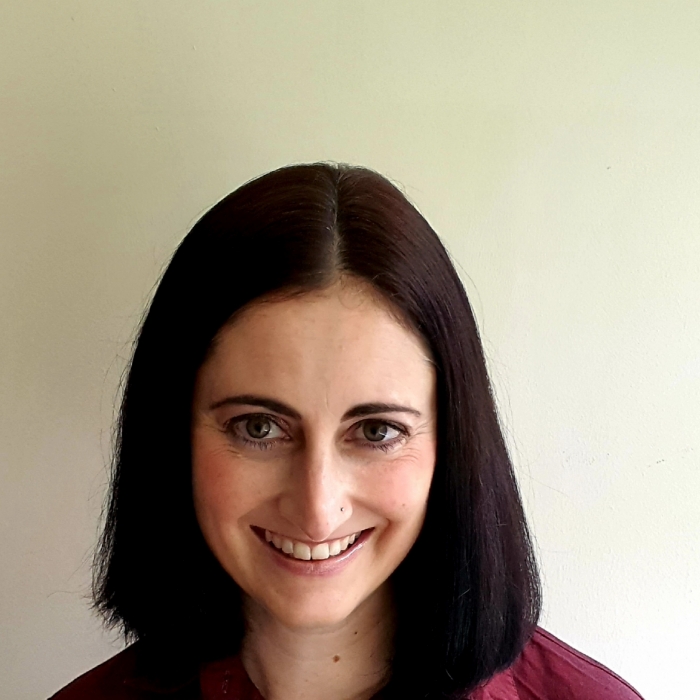 Alison Visser
Content Writer
Alison is a content writer for Annertech. After more than two decades in journalism she now specialises in digital media and editing.