Category
Digital Marketing
Publication date
09 July 2020
Facebook ad boycott - where to from here?
Time to read
5 minutes read
From Ben & Jerry's to Unilever, Coca-Cola to Ford, the list of brands boycotting advertising on Facebook now numbers over 240 and is continuing to grow.
The boycotts have followed a call by #StopHateforProfit, a group of civil rights organisations including the National Association for the Advancement of Colored People and Anti-Defamation League.
They are calling for a month-long boycott of Facebook advertising for the month of July to protest the platform's inaction toward hate speech and misinformation. A growing list of brands have joined the boycott in recent weeks with some, such as Unilever, announcing that they will continue the boycott until at least the end of the year.
As a digital agency who uses Facebook's advertising capabilities on behalf of our clients, we've been watching this pretty closely to see how this progresses.
Content moderation on social media platforms
The question of the role of social media companies in moderating content is not a new one. Even before the 2016 US election, there have been many discussions, particularly in the EU, about the role of these companies and the amount of responsibility they have (or should have) in overseeing the content published on their platforms.
Only last year, the European Court of Justice ruled EU member states can order Facebook to remove defamatory content worldwide. In the US meanwhile, there has been less public discourse on these topics. Any attempts to force or demand social media companies take more of active role in moderating content on their platforms are usually met with calls of it being anti-free speech and a general lack of interest in introducing corporate regulations.
However, the killing of George Floyd while in police custody spurred global calls to end racism and police brutality. Subsequent inflammatory tweets by President Trump caused Twitter to label one of his tweets with a warning saying that the message violated its policy against glorifying violence. Snapchat quickly followed suit but Facebook has so far resisted.
Facebook has long been criticised for not doing enough to combat hate speech. Now with global protests to end racism, and Facebook being the largest social media platform, and Twitter and Snapchat finally taking some action, the outrage against Facebook is growing into a movement that could potentially threaten its bottom line. What started with Patagonia, North Face and REI, the #StopHateforProfit campaign has quickly grown with over 240 brands now boycotting the platform.
These aren't all small brands either. Large brands such as Diageo, Starbucks, Ford and Unilever have all announced they would be stopping ad spend with Facebook. Unilever alone spent $42.3 million on Facebook advertising last year and ranked 30th in total ad spend according to Pathmatics.
Despite this, and with nearly all of Facebook's $70 billion in revenue last year coming from advertising, it seems Facebook's overall revenue is unlikely to take a significant hit. The company generates the vast majority of its income from the vast pool of smaller advertisers who may not have a large ad spend each, but when combined their volume more than makes up for it.
While in late June, Facebook shares dropped more than 8% following the announcements, only for its stock price to recover back to pre-boycott levels the following week.
Over 52% of users said they had "not too much" or "no confidence" in social media companies to completely remove offensive content, false information, harassment and hate speech.
Where to from here?
Initial indications are that not much has yet changed at Facebook, with advocacy groups claiming Facebook's attempts to assuage their concerns as nothing more than "PR spin".
However, it's not all bad news. In recent days, Pernod Ricard, the wine and spirits maker, announced its plan to create a crowdsourcing app to enable social media users report content they find objectionable directly to brands and companies. This would allow social media users to connect with marketers and encourage them to use their influence to push social media companies to review and remove the content if necessary.
Meanwhile, Facebook recently released the results of its independent audit on how they handle issues such as hate speech and election interference. The results were damning, and lays serious blame with Facebook for decisions it made that represent significant setbacks for civil rights. If anything, it may be the reputational damage Facebook has suffered that changes things, but only time will tell.
But what does all of this mean for your organisation?
Leaving aside the financial element and what impact boycotting Facebook could have on your bottom line, there are other factors to take into consideration, primarily the perception you want consumers to have of your brand, and your company values.
For most businesses, this will be a delicate balancing act of protecting profit and market share versus company values and what you want your brand to stand for. Every organisation is different, and while you may want to take a stance and join the boycott, it may be that things are tenuous enough already as a result of the continuing Covid-19 pandemic without also risking reducing your ad spend.
For Annertech, we've taken the decision to pause all of our Facebook ads. While our advertising budgets wouldn't be anywhere close to those of the big brands who've joined the boycott, hopefully if that long tail of smaller brands join in, maybe, just maybe things will change.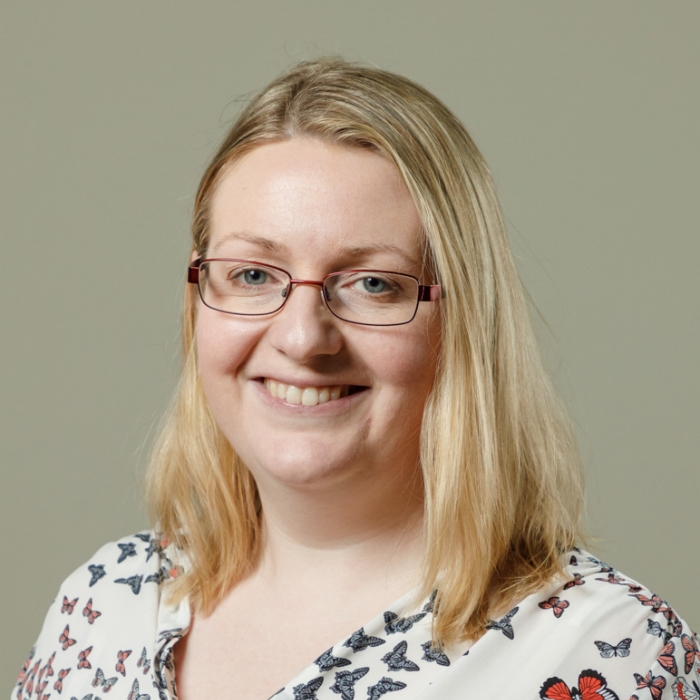 Stella Power
Managing Director
As well as being the founder and managing director of Annertech, Stella is one of the best known Drupal contributors in the world.