Category
Technology
Publication date
08 September 2016
How to Get the Most out of DrupalCon Dublin
DrupalCon is big. It's got hundreds of sessions. A similar amount of BoFs. Approximately 2,000 attendees. Social events left, right, and centre. It's not hard to get confused, miss things that you promised not to, and leave thinking "damn, I could have done that better". At Annertech, we're Ireland's most seasoned DrupalCon attendees. Here's our guide to making the most of it.
Create a Schedule
You can add any session to your own personal schedule on the DrupalCon website. You can do this right now. Do so. With so many great sessions running concurrently, it's very hard to work out on the spot what to go to next. You can find your personal schedule here.
Attend BoFs
At my first DrupalCon (in Prague) I went to the all day media sprint on Friday. I can't explain how much I learned that day - amazing. It was then I realised that I had missed out (and it was too late) on great opportunities by only going to sessions during the week. BoFs are where you get down and dirty with the innards of Drupal and related technologies and theories - accessibility, Drupal for Museums, Open Data, etc were just some of the ones I attended in Barcelona last year.
What's a BoF? It's a "birds of a feather" meeting. Basically, people with a common interest book a room and sit around discussing it. It's usually someone with A LOT of knowledge about a topic that does so. The format is very informal and friendly, just like a tutorial in college, with usually less than 20 people in attendance. This year I'll end up at about 50% BoFs and 50% sessions (or less).
Go Easy on the Alcohol
Yes, we know, you're in Ireland and Irish people like to drink and party. That's true, but you're going to be here for a week. Please don't go overboard on Monday and be wiped out for the rest of the week (not least becuase my session is on Tuesday and I'd like to see you there!).
During the week there will be lots of social events. You are welcome to all of them. But do not feel pressured to drink alcohol or to buy drinks for others. Be respectful of yourself and others and when leaving venues please do so quietly - there are lots of people trying to sleep.
Attend the Keynotes
If you go easy on the alcohol, this one is easier to achieve. The keynotes are where you'll learn about the state of Drupal and the plans for the immediate future of it from Dries. This will be followed by a Q&A with Dries, moderated by a local volunteer, where you get to tweet questions to him.
The other two keynotes will be hugely relevant talks from very respected individuals - Emer Coleman and Eduardo Garcia.
Contribute to Drupal
There will be loads of opportunities to contribute to Drupal by sprinting and/or mentoring. There will be extended sprints each weekend before and after DrupalCon. The conference hotel will have a 24 hour sprint room. Contributing is how Drupal gets built. Please contribute.
Take Time Out
With all the talking and sessions and BoFs and keynotes and contributing, it's okay if your brain is feeling a little over-worked. We have a beautiful city in Dublin. Take some time out, go for a walk. Visit some our recommended things to see and do in Dublin. Talk to some locals. Enjoy yourself (DrupalCon is about more than just work).
And if all that fails to help you get the most out of DrupalCon, well, you could just go on the DrupalCon diet!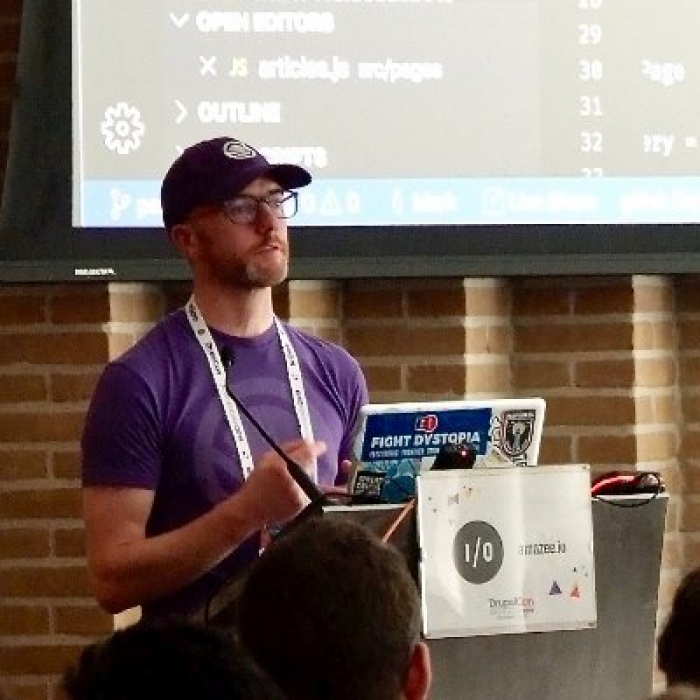 Mark Conroy
Director of Development
When not promoting sustainable front-end practices at conferences across Europe, Mark leads our development team to create ambitious digital experiences for clients, so they, in turn, can have success with their clients.