Category
Digital Marketing
Publication date
20 April 2022
Matomo: A secure and powerful alternative to Google Analytics
Time to read
7 minutes read
As Google bids farewell to Universal Analytics, don't panic - there is a powerful, secure and easy to use alternative available.
Matomo Analytics is open source, protects users' data and complies with EU regulations. And it's free to use!
It's incredible to think that, just 17 years ago, analytics weren't really a thing.
Today it's inconceivable that a business runs or makes decisions without them - even the most basic of data can help with the important decisions: Who are your customers? Where can you find them? What do they want? How can you improve engagement? How do you cultivate loyalty and relationships with your customers? How can you increase revenue? How do you ensure you get bang for your bucks by using tracking codes to track your paid, social, email and referral campaigns?
Because they work with data, analytics tools take the guesswork out of business decisions. We've come to rely on them. But as the internet continues to grow and change organically, so too does the way we use it. And, in turn, so does the way we measure the way we use it.
It is for this reason that Google is retiring its incredibly popular, yet complicated, Universal Analytics (UA) in favour of the revamped but also difficult to navigate (for those of us who don't have an advanced degree in Google Analytics) called Google Analytics 4 (GA4).
UA's measurement methodology is quickly becoming obsolete. When it was launched in 2005, it was the era of the desktop web. Although smartphones were already around, they didn't reach their full potential until 2007. So online measurement was anchored in independent sessions and more easily observable data from cookies.
At this point, cookies and data transfer issues didn't really concern the general public, but people have since realised how valuable their personal data and privacy is.
Europe is setting the world standard in respecting and protecting personal data and in 2018 the General Data Protection Regulation – the world's toughest privacy and security laws - came into effect.
From UA to GA4: The changes you need to know about
Google Analytics has had a bit of a bad rap lately. It's been fined in the EU for not being GDPR compliant and not respecting users' privacy. So the biggest thing Google wants you to know is that UA's successor, GA4, does not rely exclusively on cookies and, by default, GA4 anonymises IP addresses of all users.
The other big difference is that GA4 operates across all platforms including mobile and apps, and puts the user at the centre of its new event-based data model of measurement. This means that some of the measures we've come to know and love will be retired in favour of new ones. For example, the bounce rate – which measures the point at which people leave your website – was always seen as valuable. Not any more, believes Google. Far more valuable is the rate of engagement.
UA will stop processing new data on 1 July 2023. You have about six months after this date to access previously processed data in your UA property and Google "strongly encourages" people to export their historical reports during this time. And if you want to keep using Google Analytics then you need to set up GA4 sooner rather than later to ensure you have data to compare come 1 July 2023 – because analytics doesn't work retrospectively (in other words, if you haven't collected the data from two months ago you won't be able to collect it now). For more information or help around this topic, Google has put together this article with answers to frequently asked questions.
Google Analytics and The Law 
Google Analytics is "free" in that you don't have to pay for it, and Google hosts the data on its US-based servers. But the problem with this is that you haven't really had a say on what happens to this data. Until now. 
By default, Google Analytics is not GDPR compliant, and GDPR is governed under European regulations. When using Google Analytics on your website, you must first obtain the explicit consent of end-users to activate the cookies, as well as describe all personal data processing in your website's privacy policy.
One of the biggest changes in GA4 compared with UA is that, by default, GA4 anonymises IP addresses of all users. But this isn't enough to ensure that a website is compliant with European regulations.
Most countries in Europe have legislation that requires explicit consent prior to the placement or accessing of cookies for analytics purposes. For Google Analytics 4, since those default cookies are going to be placed whenever the GA4 tags execute, this means that the  tags should not fire until a user has explicitly consented to tracking. And here is where it starts getting complicated.
GDPR defines "personal data" as any data point that can be used to directly or indirectly to identify a natural person. With Google Analytics 4, the Device ID that is collected in all hits sent to GA may be considered "personal data," depending upon what you are doing with the data. 
What you really want to be doing right now is finding a service that offers you a way of making your digital presence work for you without compromising people's personal information. 
Google Analytics is the biggest and the most well-known of all the analytics tools on the market. But it's not the only one out there. At Annertech we have been exploring the options available for our own data and for that of our clients, and we think we've hit the jackpot in the form of Matomo, an open-source (because that's how we roll), efficient and user-friendly solution.
With 100% data ownership you get the power to protect your user's privacy. You know where your data is stored and what's happening to it.

– Matomo
What is Matomo?
Matomo is an analytics tool, like Google Analytics, but it gives its users full control when it comes to data ownership and privacy protection. It dates back to late 2007, when it was first released as Piwik, as a replacement for web traffic analyser phpMyVisites.
In January 2018, Piwik was officially renamed as Matomo. Matomo is serious about taking on the giant that is Google Analytics, and pulls no punches when it comes to privacy and keeping your business GDPR and CCPA compliant.
"With 100% data ownership you get the power to protect your user's privacy. You know where your data is stored and what's happening to it, without external influence. We're serious about privacy here at Matomo," states its website.
If you would like to read more about Google Analytics and GDPR, this article breaks it down well.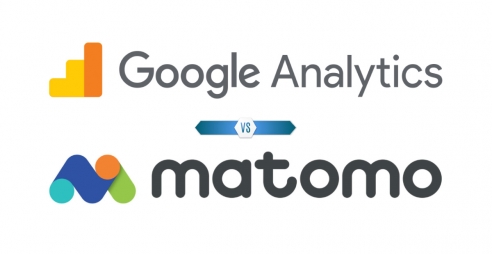 GA4 vs Matomo
Here's what each of these offer in terms of Matomo and Google Analytics (both its free and Premium options).
Data and compliance
You can self-host Matomo, meaning you know exactly who has access to the data and where it is stored, so there isn't much to compare when it comes to user data and privacy. With Matomo you know where your data is stored and what's happening to it, without external influence. Although Google Analytics 4 will no longer store IP addresses and has introduced more comprehensive and granular controls for data collection and usage, it still isn't fully GDPR compliant.
Matomo relies on unsampled data, so you can be assured that the analytics are as accurate as possible. GA starts to sample data sets once you start hitting bigger traffic numbers. No data sampling means you can make impactful decisions based on 100% accurate reporting and use an unlimited number of websites, users and segments.
There's also no limitation on how much data you store with Matomo, and you can securely track personal data in accordance with privacy laws. This option is unavailable with GA.
And this the big difference: Matomo has advanced privacy controls and a GDPR manager, which ensures you are in control of the data. And because you can import your GA data directly into your Matomo dashboard you don't need to sacrifice your historical Google Analytics data.
The analytics
Statistics and measurement tools seem to be much of a muchness on all three platforms. The basic metrics are available on both Matomo and Google Analytics (both its free and premium platforms).
Reports including location, device, OS, and engagement behaviour. This includes real-time info and user-flows.
One thing Matomo offers that neither Google free or Google Premium has a comprehensive content analysis feature to ensure you get insights into how well your content is performing.
All three – Matomo and Google Analytics (both free and premium) – offer integration with Google Ads and Google Search Console.
Matomo doesn't offer integration with the full Google Marketing Platform, and neither the free or premium Google Analytics offer integration with Bing and Yahoo search consoles (Matomo does). On Matomo you can also see the performance of your keywords and trends over time across Google and Bing search engines.
On both Matomo and Google 360 if you have multiple websites under the one account, you can use the Roll Up feature to combine all the website's data into the same interface.
Matomo also offers media and form analytics, something the Google products don't.
Other really cool features from Matomo are heat maps and session recordings, so you can see exactly what users are doing on your website.
There is a breakdown of what the three platforms (Matomo, GA free and GA Premium) offer here.
Cookies and tracking
Cookies are data that are stored when a user visits a website. The website owner can retrieve this data and use it to make numerous business decisions.
There are two types of cookies: first-party and third-party cookies. First-party cookies are generated and stored by the website you visit. Their primary function is to help the user have a better experience by recognising users and their preference. Third-party cookies are created and placed by other websites, and include tracking and online advertising services.
Matomo by default does not use third-party cookies but you can enable them if you wish.
To track users on websites or apps, the default Matomo tracking code in JavaScript uses first-party cookies. For more information, read this article: What are the cookies created by Piwik JavaScript Tracking client?
Costs
Probably one of the biggest factors to consider when using any new tools or software is what it is going to cost you. GA Premium might cost $150,000 a year, but Matomo is free.
Like most open source software, it is secure and transparent, and has been thoroughly tested by hundreds of contributors.  The software licence ensures it respects your freedom to use and modify it. So it is completely customisable – you can create the tool of your dreams.
But you need your own server on which to store the data you collect from Matomo. If you don't have your own server you can pay for Matomo's (Google's "free" server come at the cost of data privacy – so it all comes down to which costs you're willing to pay). Matomo Cloud's secure servers are based in Germany and follow the GDPR.
Annertech's servers are also secure, are based in Europe and are available to clients.
Is it time to switch?
Google Analytics may be the most well-known and biggest analytics tool out there, but it isn't the only one. If you do business in the EU, with its strict regulations when it comes to personal data, then you probably want to avoid it. Other tools, such as Matomo, are available for free (unless you need a server) and offer the same sort of analytics without the privacy issues. 
If you'd like to explore your options, get in touch with the Annertech team and see how we can help you. We can offer clients access to Matomo and our servers - which are safe, secure and based in the EU. We can also check the performance and compliancy of your website.
Annertech offers its clients a Matomo analytics service.
If you'd like to explore the features available to you, or if you'd like to move your website's data to a secure, GDPR-compliant server based in Europe, get in touch.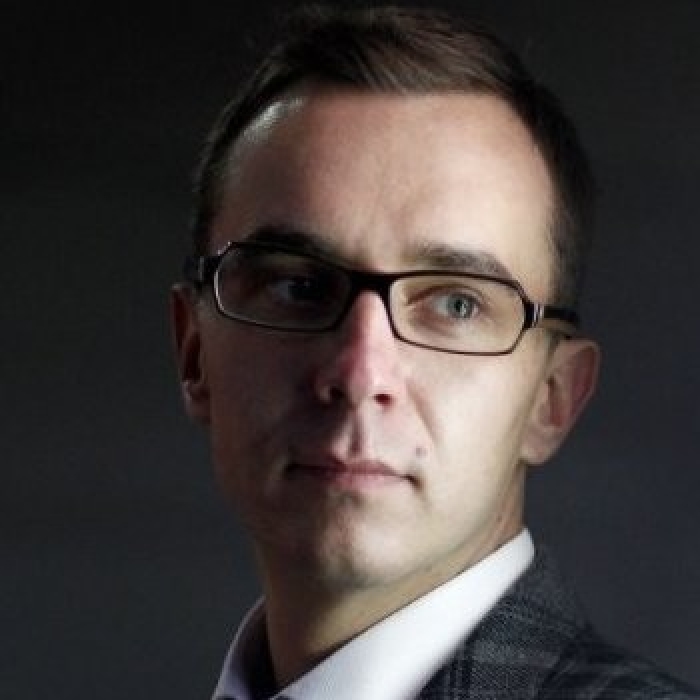 Eduardas Gricius
Digital Marketing Manager
Eduardas is Annertech's Digital Marketing Manager. He works with our clients to ensure return on investment from their digital marketing and proactively suggests new ways to improve performance.