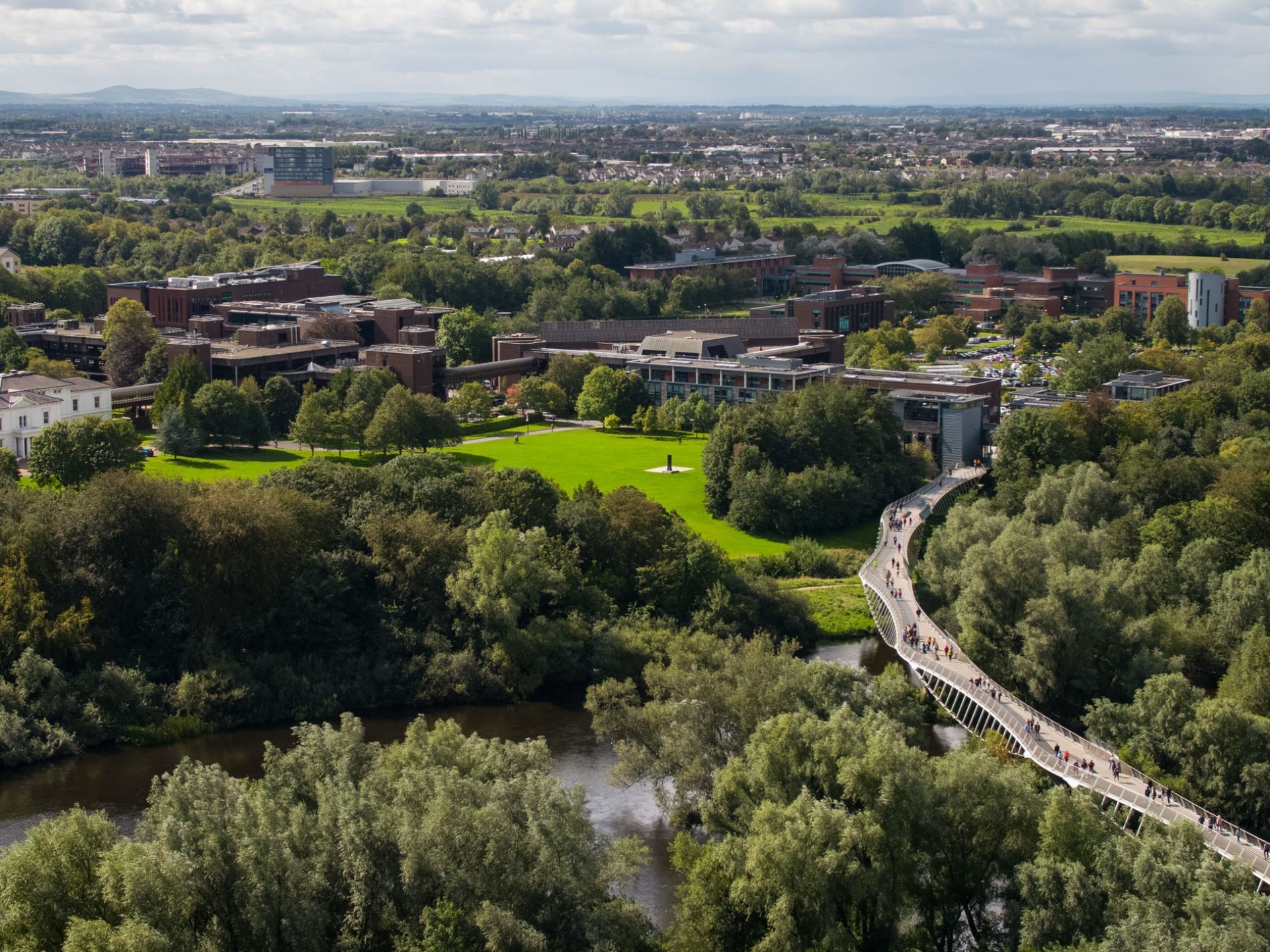 From 50+ websites to 1 platform: The case of University of Limerick
As Drupal 7 hurtled towards end-of-life. University of Limerick needed to future-proof the security of its website by migrating to the latest version of Drupal 9. This will eventually see the possible consolidation of 200+ websites on to one, scalable platform.
The University of Limerick (UL) is one of Ireland's most recognised and respected educational institutes. With faculties in Arts, Education and Health Sciences, Business, and Science and Engineering, the university offers a range of programmes up to doctorate and postdoctoral level.
With the end of life of Drupal 7 quickly approaching, the university worked with Annertech to future-proof the security of the website by migrating the existing solution to the latest version of Drupal 9. This will eventually see the possible consolidation of 200+ websites on to one, scalable Drupal 9 platform.
The Challenges
The University of Limerick has a large portfolio of more than 200 websites on a variety of platforms. However, the governance and maintenance of the ever-growing number of sites was proving difficult to manage at scale.
A strategic decision was made to consolidate as many of these disparate sites into one platform, thereby improving governance, regulatory compliance and brand consistency, and reducing technical debt.
With a site the scale of the University of Limerick's, the main challenges faced can be broken into 4 areas: Migration, accessibility, content editor experience and performance.
1. Migration
Having successfully completed some of Ireland's largest Drupal migrations, Annertech are more than familiar with the challenges that can be faced. The university's website structure was originally architected in such a way that each section of the website (such as /business or /science) was its own individual Drupal site.
Although each website was based on the same template originally, variations in the structure of content types, paragraph types and taxonomy vocabularies crept in over time. For example, there were multiple "People" content types across the sites, with different fields and different purposes.
This caused some challenges surrounding the consistency of the data being migrated.
2. Accessibility
With a growing spotlight on accessibility across the public sector, a focus of the project was improving the website from an accessibility perspective.
As with many other organisations, University of Limerick's brand colours and guidelines were not originally created with today's accessibility standards in mind. This was particularly evident with the colour contrast of its primary palette.
Although changing the design or the website itself was not in scope, we felt it was crucial to tackle some of the more serious accessibility concerns.
3. Unintuitive Editor Experience
With websites with lifespans similar to University of Limerick's, additions, changes and tweaks are sometimes implemented over time without full consideration of the wider solution. Multiple pieces of custom functionality are often developed in parallel with the same or similar functionality. Although minor differences may exist in how isolated pieces of functionality work, this can introduce unnecessary complexity and technical debt to an already complex system.
The end result can also materialise as a content editor experience that is confusing, and makes it difficult to create a consistent content experience for end users.
4. Performance
As part of the overall solution, Annertech had the opportunity to focus on performance from the ground up.
Website performance is particularly important to an organisation such as the University of Limerick, who have equally important engagements from existing student/staff/researchers, as well as critical engagement from potential students looking to make a decision to embark on an educational path.
Website performance is important in endless ways – from helping the site to rank better in search engines, right down to helping engagement and conversion rates for prospective students.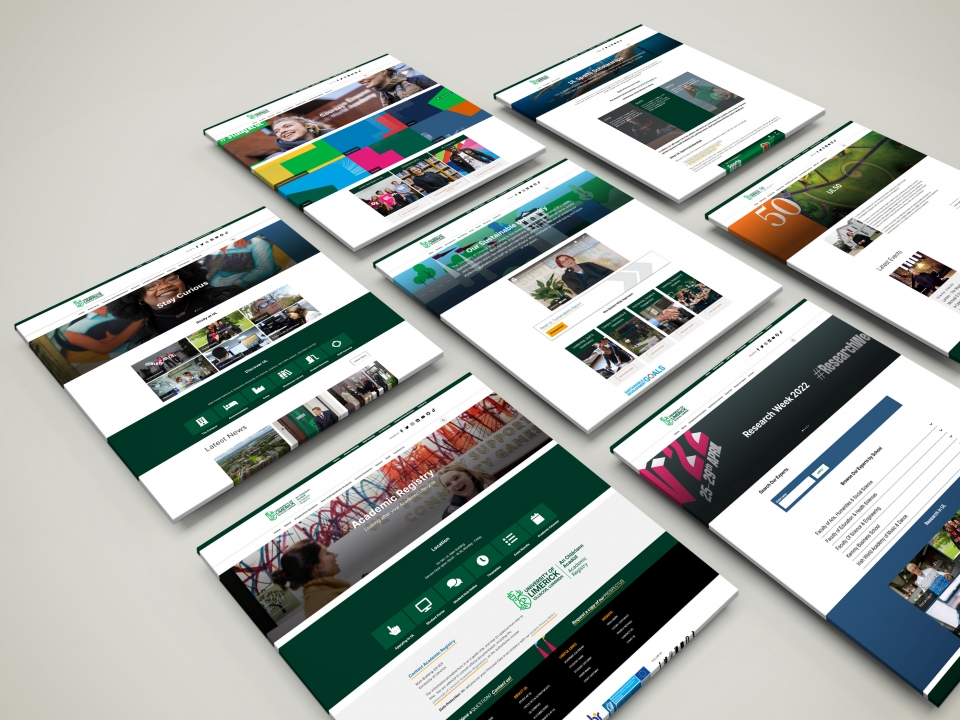 The Solutions
1. Migration
A core cohort of 50 websites were on one central Drupal 7 multisite and these were identified as the first stage in migration to a new platform. We amalgamated these sites into one core platform built on Drupal 9.
With phase one just being completed, so far we have seen the migration of more than 60,000 nodes spanning 70 content types, 95 paragraph types and over 60 vocabularies, which resulted in more than 3,700 individual migration processes!
These were whittled down to just 28 content types, 20 paragraph types and 32 taxonomy vocabularies.
2. Accessibility
As part of its first accessibility monitoring report, the National Disability Authority (NDA) ran tests on the University of Limerick's website and provided feedback. This feedback included an overall accessibility score of 24.62%. The biggest issues were in the areas of colour contrast and parsing.
We tweaked the website design, ensuring that there was a colour contrast ratio of at least 4.5:1, and that a programmatically determinable name was set for all user interface components. We also addressed the parsing issues.
While we have not received an updated accessibility score from the NDA just yet, we anticipate this being much improved.
3. Editor experience
When it comes to the confusing content editor experience, it was quite obvious that a consistent content experience would be the best solution for end users. We decided on the new easy-to-use Layout Builder for content layout and the Group module for editorial control.
The first 50 sites have been migrated from their legacy data structures into this new system. This allows content editors to work on a streamlined, far more user-friendly system. A project like this also offers the opportunity to amalgamate similar pieces of functionality in a consistent, user-centred approach.
By taking a heuristic approach with the team, it was possible to amalgamate and reduce the number of content types by over 60%, the number of components (formerly paragraph types) by over 80%, and the number of taxonomy vocabularies by over 45%.
This will undoubtedly aid in the scalability and consistency of the solution to allow for future growth.
4. Performance
For robust high-availability front-end performance, we leverage the Fastly CDN.
Coupled with the Drupal purging system, we can selectively purge items from the Fastly cache when updated, leaving other items functional in the Fastly cache. Fastly is used by some of the most demanding high traffic websites such as The Guardian, Drupal.org and Boots.
Furthermore, we use selective traffic routing at the Fastly layer, to direct some traffic to the legacy web server, as some of the content and many of the sites scheduled for migration aren't yet complete, so still need to be served from the legacy hosting. All of this is transparent to the end-user and to search engines.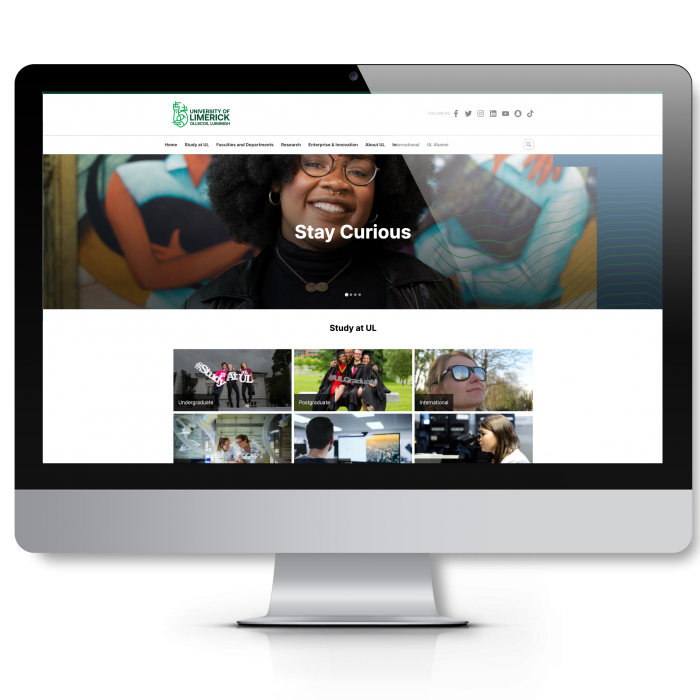 Conclusion
The scalability and consistency of the upgraded, modern site has given it longevity and stability.
Consolidating and updating its numerous websites ensures that branding is consistent across the various divisions and departments, the sites comply with regulatory requirements, and performance has been enhanced.
The University of Limerick now offers all its users – visitors (prospective and current students and staff), content editors and those who need the site to be accessible – a safe, slick, streamlined experience.
The scale and complexity of our migration project made it very challenging. Annertech were very professional throughout and worked with us very closely through the whole project, overcoming any hurdles with innovative and effective solutions. Their engagement with, and commitment to, the project was first class and the end result is a framework that is far more robust, performant and scalable than we previously had. We are very excited to evolve our new platform going forward.