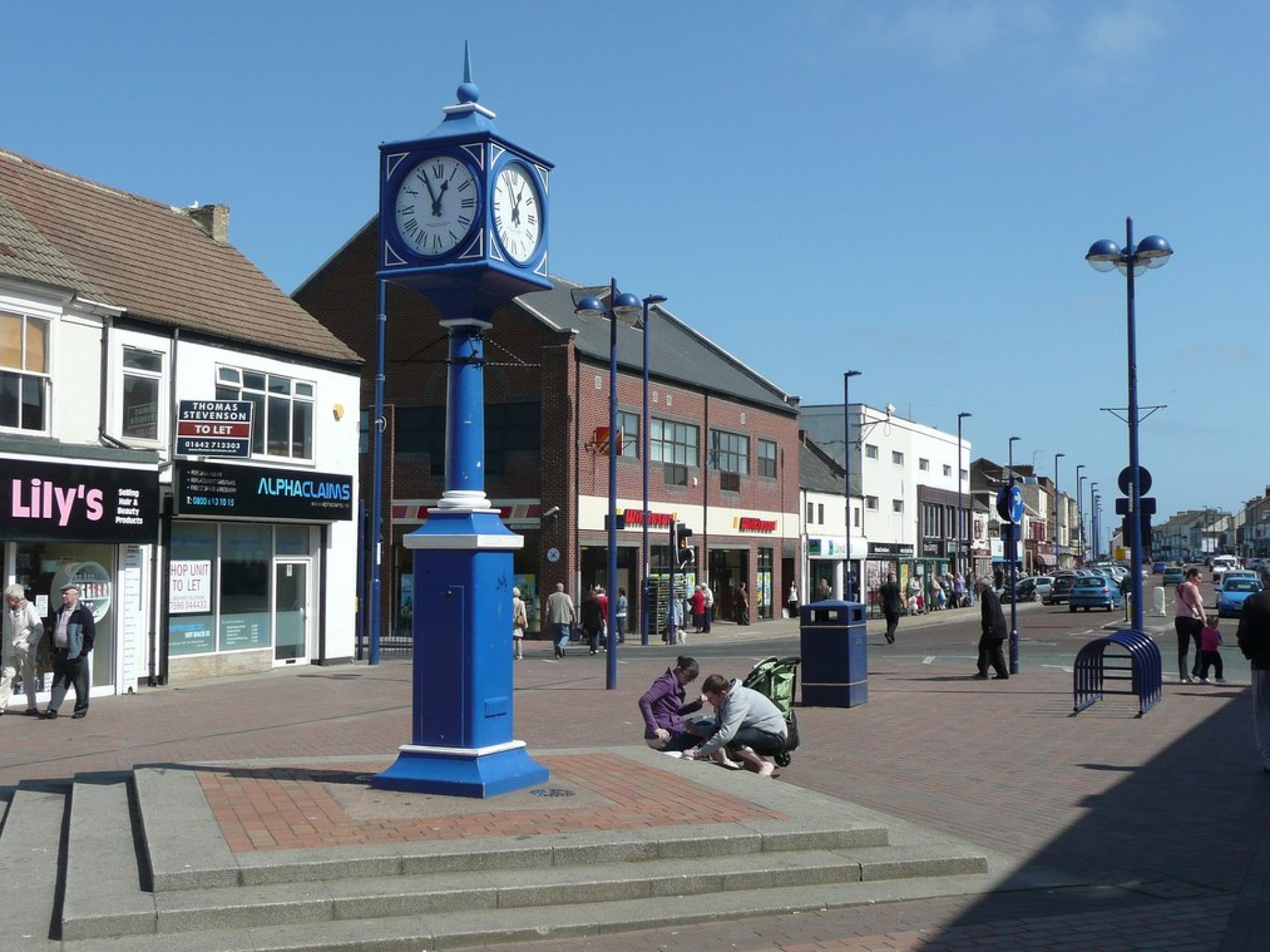 Modern and accessible: Redcar and Cleveland Council's new LocalGov Drupal website
Redcar & Cleveland Borough Council required a modern website that would provide easy access to information for the residents, partners and stakeholders, and would also comply with WCAG 2.1 AA. They went with a LocalGov Drupal creation – and were up and running within months.
Local councils have a responsibility to not only supply services to residents, but also to ensure they are able to access the latest information. Their websites need to support and facilitate these responsibilities.
Redcar and Cleveland Borough Council (RCBC) is a unitary authority in north east Yorkshire in the United Kingdom. It has a population of about 150,000 residents and is responsible for a diverse range of services for both residents and businesses including social care, council tax, building control, business rates and waste services.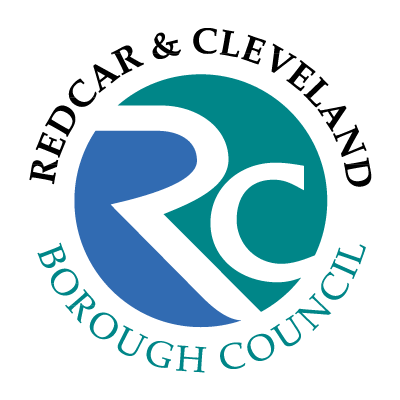 In early 2020, the Council embarked on an ambitious digital transformation strategy that necessitated a complete re-think of how it uses technology for the betterment of its citizens, business community and employees.
RCBC's communications department was charged with exploring different options regarding their website and CMS as their existing SharePoint website was no longer fit for purpose.
They required a modern, WCAG 2.1 AA compliant website that provides easy access to information for the residents, partners and stakeholders, whilst accelerating the start of their digital transformation journey.
They selected the LocalGov Drupal (LGD) distribution that is built by councils for councils and is an open source website publishing platform that is freely available to all. It is supported by a community of developers, content designers and digital leaders from local councils across the UK (& Ireland).
After a successful procurement process, Annertech was chosen, alongside Invuse, to create a new website for RCBC, using LGD, that would meet the needs of all stakeholders involved.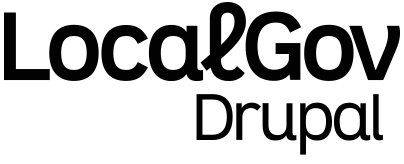 The Challenge
There were a multitude of challenges, including:
 
The original website was completely inaccessible; both in terms of functionality and content.
The existing SharePoint CMS was unwieldy and content editors found it difficult to use.
A large proportion of the negative user experience was due to the structure and information architecture of the site.
Search was unable to deliver the relevant results.
With a large number of stakeholders, the discovery and strategy phase needed to ensure all parties felt they had input on the feedback.
The terminology and language used throughout the website needed modernising to help residents efficiently find relevant information, by using the language of users rather than reflecting internal dialogue.
Certain pages and areas of the site displayed error messages.
Working with the teams involved has been incredible. Their passion and buy-in with our vision was what made the whole journey, from procurement to delivery, completely seamless. The transparency and communication back to our team is why we have been able to launch a successful and efficient resident-focused platform.

– Anthony Tyreman, Redcar & Cleveland Borough Council
Our Approach
For this project, a complete re-think, re-design, and re-development of the RCBC website from the ground up was required.
In order to deliver on the requirement of two pre-launch feedback stages, the project was split into 4 phases:
1. Discovery and strategy
Working with Invuse, this phase ensured that the stakeholders understood what their needs and priorities were, so that any changes and development is based on qualitative and quantitative data rather than assumptions.
To achieve this the following exercises were carried out:
Review of the existing website, including site analytics and gap analysis.
Workshops engaging with 25+ stakeholders to identify their challenges and frustrations.
Over 50+ survey responses from end users provided invaluable help establishing what improvements were required.
User personas were created, as well as a detailed infrastructure architecture (IA) - a recommended layout and structure.
2. Alpha
Taking the learnings from the previous phase, we started iterating the new website design and commenced development, based on the LGD distribution. This included:
Setup and configuration of the site on a dev environment.
Rapid iteration of the website design, based on the RCBC style guidelines.
Initial development of some key features confirmed during gap analysis.
Development of the new RCBC search capabilities.
User testing and feedback from stakeholders.
Content and accessibility training for RCBC editors.
3. Beta
After the Alpha phase and the feedback received, we continued to develop the website. This entailed:
Further iterations of the new website features, taking into account the feedback from the previous phase.
Rigorous testing and validation of the site in terms of functionality, design and performance.
Content creation and entry based on best practice principles.
Accessibility audit to ensure that the website was up to WCAG 2.1 AA standards and compliance.
4. Launch
Once the website was fully tested and all the new content was in situ, the new RCBC website was pushed to the production environment, going live in early June 2022.
The Results
In less than nine months, we were able to provide a modern and user-first website based on the LGD distribution which reflected the identity of RCBC.
We brought RCBC's website and content up to Government Digital Service (GDS) standards for accessibility, facilitating WCAG 2.1 AA compliance.
The new LGD website is now running at a high performance, loads content faster and – crucially to RCBC's users – is mobile-responsive.
Our user research and stakeholder engagement centred approach ensured that RCBC's new website prioritised a functional, flexible and user-friendly experience.
We supplied RCBC's team a further 30 days support for any questions or assistance that was required.
We also continue to provide cloud-based hosting as part of our solution.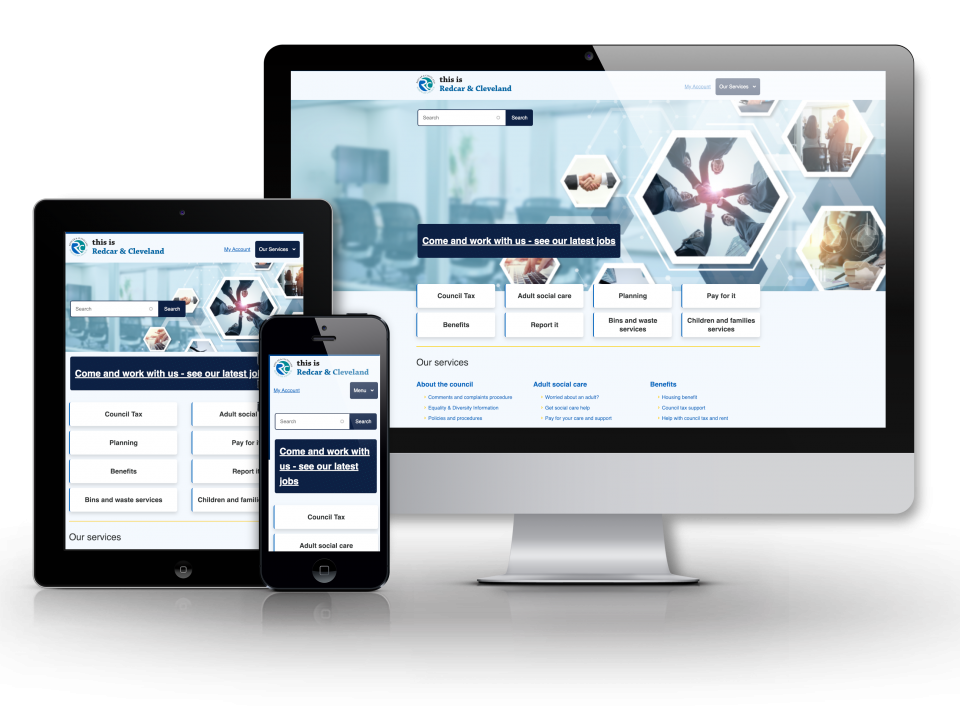 Empowering Digital Transformation Using LocalGov Drupal
Watch this deep-dive webinar from Digital Leaders Week 2022 on how Redcar & Cleveland Borough Council leveraged the power of LocalGov Drupal to launch their new site.