Category
Technology
Publication date
06 November 2014
Drupal Camp Galway 2014 - and Annertech have more speakers than any other Irish agency
It's that time of year when the Drupal Ireland community get together for a weekend of Drupal talks, workshops, and the Drupal Ireland Association AGM. As ever, Annertech are sponsoring the event. Not just that, but Mark Conroy (@markconroy) - Annertech's content strategist - is the main organiser, having offered to take up the mantle at Drupal Camp Cork last year.
The event this year is taking place in Portumna, Galway on the shores of the lovely Lough Derg, with accommodation in the newly opened "glamping" site of Podumna, and, as always, features a great line up of talks. The talks cover topics such as web development, web design, Drupal theming using Twig, some open spaces (attendees propose topics and everyone forms into groups to discuss these). Of these talks, Annertech will be presenting on the following topics:
Gavin Hughes : Drupal 8's new theming system (and why it's so great)
Lisa Corcoran: How gaming makes me a better web developer and designer
Anthony Lindsay: Applying software engineering principles to Drupal site building
To keep up to date, why not follow Annertech (@annertech) on Twitter where we'll be live tweeting the event using the #DrupalCampGalway hashtag?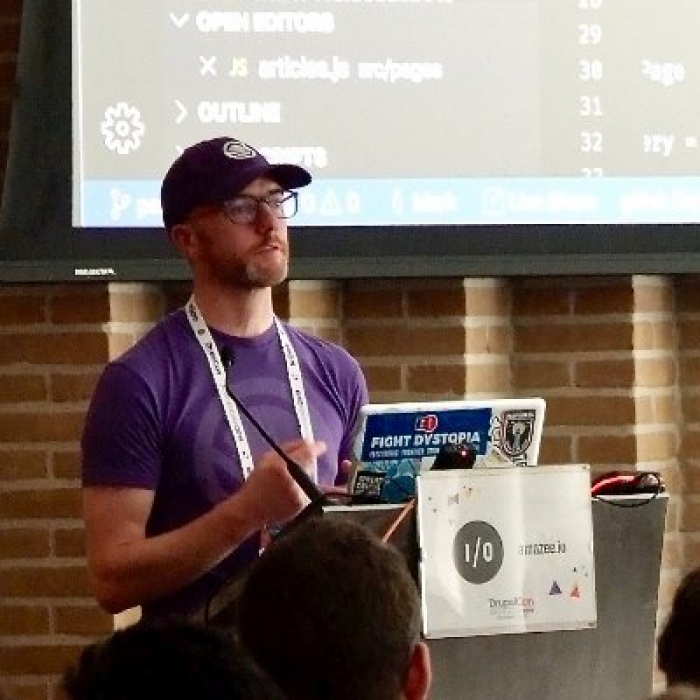 Mark Conroy
Director of Development
When not promoting sustainable front-end practices at conferences across Europe, Mark leads our development team to create ambitious digital experiences for clients, so they, in turn, can have success with their clients.