Category
News
Publication date
24 September 2015
DrupalCon 2016 is Coming to Dublin!
Céad míle fáilte go Baile Átha Cliath. DrupalCon is coming to Dublin. Yes, you read that right, DrupalCon 2016 will be in Dublin, and we at Annertech can't wait to see you there.
The Drupal Ireland community has been doing great work over the past few years - Drupal.ie was launched, Drupal Camp Dublin became Drupal Open Days Ireland, hundreds of Drupalists came to Drupal Dev Days in Dublin, DrupalCon Trivia Nights were organised and hosted in many cities, and now - at last - DrupalCon will be held in Dublin.
At DrupalCon Barcelona's closing session today, the Annertech team were present to hear and help out with the announcement, give a short presentation about all the great reasons to come to Dublin for DrupalCon, and celebrate with all the amazing people who attend DrupalCons. Judging by the atmosphere today, everyone is as excited as we are, everyone is coming to Dublin, and everyone is going to have "the craic". Will we see you there too?
If you have any questions that you'd like to ask about Drupal, Ireland, and/or DrupalCon in Dublin, don't be afraid to get in contact with us.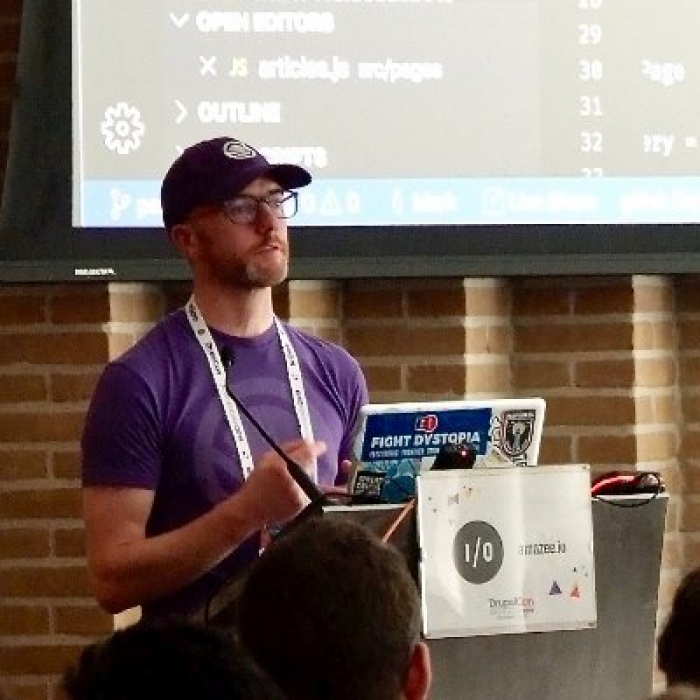 Mark Conroy
Director of Development
When not promoting sustainable front-end practices at conferences across Europe, Mark leads our development team to create ambitious digital experiences for clients, so they, in turn, can have success with their clients.