Category
Technology
Publication date
20 September 2016
DrupalCon Welcome Party: It'll be Deadly and Savage (with translations)
This day next week, as part of the Drupal Ireland Association, we will be delighted to welcome you to Dublin at the DrupalCon Welcome Party. It's on a boat, which is going to be deadly ("deadly" in this context means great, "lethal" would mean dodgy/dangerous!). The boat is just across the road from the convention centre, so that will be savage ("savage" of course means lots of fun). However, the ceiling inside the boat is only about 2 metres high, that's going to be a bit cat (let's just say "cat" doesn't mean brilliant).
So what is this hoolie (usually a loud party with lots of traditional instruments and improptu performances, but not in this case) all about? It's about the Drupal Ireland Association giving a céad míle fáilte (one hundred thousand welcomes) to the world when they arrive in Baile Átha Cliath (Dublin). It's about us showing gach duine (everyone) that we are a welcoming community of Drupalists in Ireland. That we are open to new people coming on board and helping out with what we do - we'd love to hear from Irish people using Drupal whom are not members of Drupal Ireland yet and also people from other tech scenes here.
The party is on the MV Cill Airne boat (Cill Airne is the Irish for Killarney - you won't be disappointed if you go there - and means the "church of the sloes"). It's starts at tea time (18:00) and goes on until serving time finishes (23:30 on a Tuesday). Come join mise (pronounced misha, means "me"), all the rest of the Annertech team, many others from the Drupal Ireland Association, and hundreds (sorry we can't fit thousands onto the boat) of other Drupalists at the DrupalCon Welcome Party to have a savage, deadly night of craic (fun).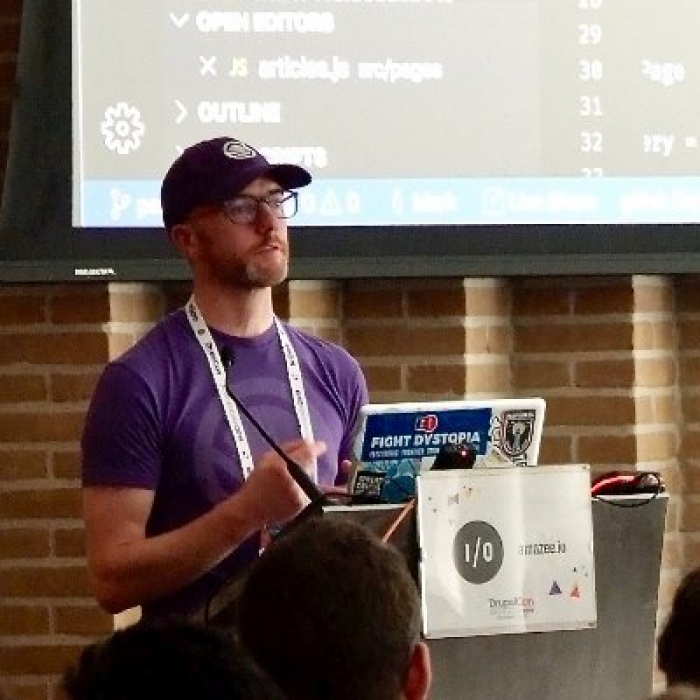 Mark Conroy
Director of Development
When not promoting sustainable front-end practices at conferences across Europe, Mark leads our development team to create ambitious digital experiences for clients, so they, in turn, can have success with their clients.