Category
Strategy
Publication date
04 August 2022
LocalGov Drupal gets multilingual, Irish Service Catalogue features
Time to read
5 minutes read
Tipperary County Council joins the LocalGov Drupal project, adding Irish language translations and the Irish Service Catalogue to the available features.
Have you needed to search online to see if your local council offers a specific service? Or would you like to create a directory for your council website but know the work and time it will take to add every service manually?
If so, then the latest developments at the LocalGov Drupal (LGD) initiative may excite you.
It is now possible to add all of your council's services to a site built using LocalGov Drupal, quickly and easily. It is also possible to have your council's services and the website's content uploaded in Irish or any other language.
These two additions to the LocalGov Drupal library are courtesy of Tipperary County Council, who came aboard the LocalGov Drupal ship a few months ago, developed these two features for their new site, and made them available for any other council to use.
Added bonus: as part of this development, we also made Welsh available as a translation language for LocalGov Drupal sites.
Why LocalGov Drupal?
LocalGov Drupal was initially started in the UK, by councils who realised that if they shared the code for their websites they could use money they would have spent on the basics for additional features that hadn't been developed yet.
This is similar to the Irish government's Build to Share initiative - led by the Office of the Government's Chief Information Officer. This initiative identifies a number of commonly used processes or applications across Government and streamlines and digitises them.
Because all councils generally offer the same services to the people using their websites (residents, business owners, tourists etc), they realised they could accomplish more by pooling their resources and sharing the code that each council pays for, rather than working in silos and each council developing similar code independently.
The LocalGov Drupal code, like that of its Drupal platform, is open-source. This means that it is free to use – it's already been paid for by councils that have gone before them. It also means that councils save money on the foundations of a website – up to 80% in terms of website costs – and can rather channel their resources into building new features.
When Tipperary County Council asked Annertech for advice on building their new website using LocalGov Drupal, much of what they needed had already been built.
What they did want, which hadn't yet been developed, was a quick and easy way to add all of the services each of the councils in Tipperary provide. They also wanted the option of adding them in Irish.
These two features, funded by Tipperary Co Co, are an excellent addition to the LocalGov Drupal initiative, especially for local governments who are mandated to provide information in Ireland's first official language.
Adding a council's services to a site is now as easy as installing the LocalGov Irish Service Catalogue module and selecting the Local Government Management Agency Council ID for which you wish to add the services. Adding Irish translations – which have been done by certified translators – is just as easy. It's a matter of simply installing the LocalGov Multilingual module.
Here's a short video showing how easy it is:
Built to share
Because LGD is open-source, the website code and all the features that have been added are free to use. The LGD project was born in the UK, after regulations stipulated that all government websites must meet WCAG 2.1 AA accessibility standards, and many local council websites were not compliant.
Rather than each council rebuilding their websites, the idea emerged to share code across councils, starting with Croydon and Brighton and Hove councils.
In a similar vein, in Ireland, code and features were shared by Limerick City and County Council, Fingal Council Council, and Cork County Council as part of the Build to Share initiative. Now councils outside of the UK (including Ireland) are taking note of LGD and the benefits it can bring.
Besides sharing features, LGD has other advantages:
it's quicker to build a website because of the shared code
cheaper (councils save on licence costs and developer fees)
secure and rigorously tested
WCAG 2.1 AA compliant
and there is no vendor lock-in.
It's also built using the latest version of Drupal code (Drupal 9), and because features are continuously being added, an LGD-built website needs never fall behind.
Conclusion
The seeds for the LocalGov Drupal project were first laid in 2018, when in Brighton & Hove City Council and Croydon Council started talking about working together.
Today, more than 30 councils (and counting) across the UK and Ireland have benefited from the project, with the newest features being the Irish language translations and the Irish Service Catalogue.
But it doesn't stop there. LocalGov Drupal continues to grow as more councils benefit from and contribute to the project, hence the tagline "by councils, for councils".
If you'd like to know more about LocalGov Drupal and all the features it has to offer, why not chat to Mark. Not only is he Annertech's Director of Development he is also a member of the LocalGov Drupal Steering Group.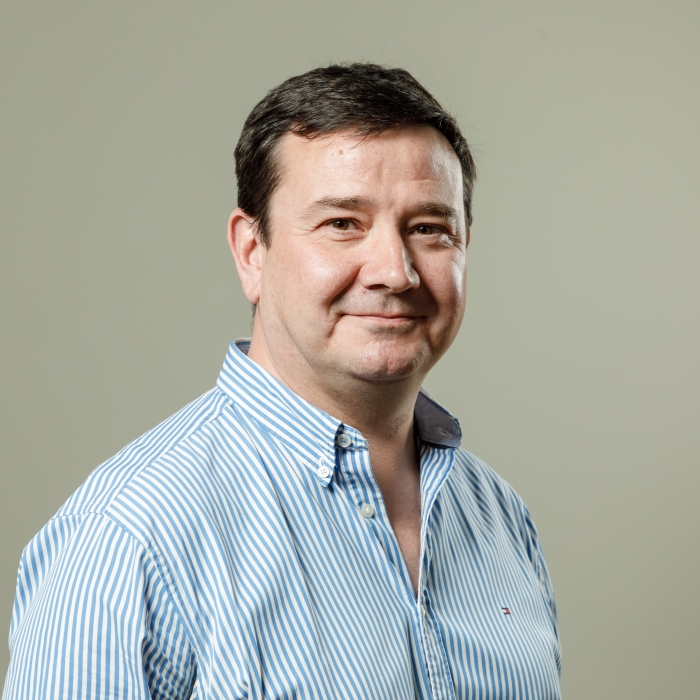 Gary Cosgrave
Commercial Director
Gary is Annertech's Commercial Director and for over 20 years has advised clients in both the public and private sector in digital adoption and achieving meaningful ROI.