Category
News
Publication date
26 August 2022
Meet the Team: Alan Burke, Director of Technology
Time to read
8 minutes read
Alan Burke is Annertech's director of technology. When he's not keeping up to date with the latest web developments he's investigating how to boost the performance and core web vitals of websites.
Alison: What does your role actually entail?
Alan: In theory I should be working on the technical side of projects but my role at the moment is a little varied. I do some front-end work, I do some back-end work. Stella Power started Annertech in 2008 and then I came along in 2010, so I've been here a while. As someone who's been with Annertech for a long time my role on projects varies: I make up the gaps and put my shoulder to the wheel.
Alison: It sounds like you have a lot going on
Alan: A narrowly defined role isn't there for a company like ours. We need to be nimble and agile, and people need to be able to play different roles within the company. That's actually true at the board level really, or management level.
I think the reality of what I actually do on a day-to-day basis is primarily technical architect on projects but there will be projects where I do a bit of consulting, training, writing migration code… but it's all about making sure that the projects are executed to perfection.
Alison: How did you get into this line of work?
Alan: I had a commerce degree and part of that was a certain amount of information technology. When I did my degree the web was just kicking off so there was this small component of web stuff, and I was very interested in it. I went to Australia and did a master's in e-commerce around the turn of the century and then came back to Ireland, but the dotcom bubble burst. There was no website work at all for a couple of years so I was working in IT support or network engineering. I kept making websites on the side and eventually ended up working for a marketing agency in Galway. I knew Stella through the Drupal world and we said we'd try to grow a little Drupal agency and we are still going.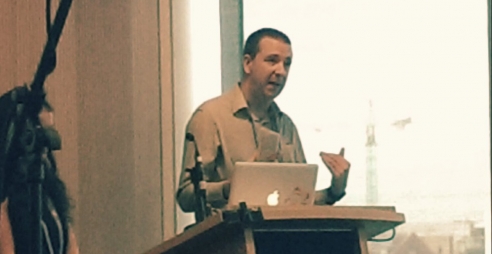 Alison: Speaking of Drupal, you're founding chairperson of Drupal Ireland and you're a regular on the DrupalCon circuit
Alan: I love Drupal. That's how I got started. However, I got a bit burnt out from going to conferences, and in particular DrupalCon. I felt it lost some of the edge it had in the early days, but because of the pandemic and I haven't gone to a conference in a long time I am looking forward to the next in-person conference in September. I can't handle remote conferences at all, which is ironic in that I work for a remote-first company, but I have spoken at two virtual DrupalCons and as an experience it's not as great as being able to meet people in the flesh and just have a quick cup of coffee with them. You learn more about someone over a cup of coffee at a conference than you will in six months of reading courses; small little tips and tricks that steer you in the right direction for stuff you are working on or might be working on. I miss that. I look forward to getting back to that.
I like working from home. Everyone around here worked from home during the lockdown but it was forced on them, whereas I always planned to work from home. I built a house (just outside Athenry in County Galway) and designed it with an office in it, so working from home isn't unusual for me. It's how I intend to live, basically. On that side it's been good, but I'd still like to meet people, meet a few clients a couple of times a month.
A narrowly defined role isn't there for a company like ours. We need to be nimble and agile, and people need to be able to play different roles within the company. 
Alison: Outside of work, what is it that you get up to?
Alan: The last couple of years have been hectic. We've moved house and built a house out here in Athenry and I have two young kids, six and four, so that's been enough to keep me busy. I used to do a lot of running. I don't do as much anymore. I'm still interested in cycling. And reading as well. I'm trying to get more into reading. Social media has hampered my ability to concentrate on books, so I'm working to fix that.
Alison: One area you're focusing on at the moment is website performance and scalability. Can you tell me a bit more about this?
Alan: Performance is making websites faster – so when you get to a website everything works faster, whether it comes to your screen faster or it is displayed on the screen faster, or if you do a task like submit a form or a search, or something like that, some of the backend tasks, that they perform fast as well.
Scalability is slightly different. It means being able to handle the same task in a large scale batch. We've worked on some projects that get a lot of peak traffic, so projects that might be on prime time TV like the Late Late Show, and the website needs to be able to handle a deluge of traffic. And handle it gracefully.
A lot of the time it's for a specific request, so a client knows they have a big fundraising day coming up, like the Irish Cancer Society, for example. What we did was develop a system that would handle that sort of traffic. It performed extremely well. They had a highly successful Daffodil Day using a system we built from scratch for just that job.
On the performance side, we want people to be able to complete a task in a quick manner. That's where performance and user testing merge. So for something like the Irish Cancer Society there's no point in having a really well-specced system that going to handle lots of transactions if it's difficult to get the transaction complete in the first place. So there's a little bit of an overlap. Things have to be easy to do so you can do them quickly.
You can make something better if there is a bit of room to work with.  So what it has evolved to is a customer service where people say 'We just want to improve our numbers on core web vitals'.
Core web vitals are metrics that are used by Google to determine the performance of a page so they're crucial from an SEO perspective as well. You need good numbers in order to rank well. So we've taken on projects where we've improved one or more of these for particular clients. Sometimes it's a little open-ended and we'll come in and analyse what they've got and make some suggestions but the crucial thing is that it's a combination of performance changes on the back end that we can make and there's no change to what the user sees but often we'll find problematic issues in terms of the content on the page and we will suggest ways of doing it differently.
Take a very large video on the home page, for example. You can make it faster but you'll never beat removing it entirely. Removing it entirely isn't always an option. So we'll work with the client and see how we can deliver the message that is in that video in some other way. And sometimes people aren't aware that that's where their issues lie – if you just make one change, don't put these big videos on all your pages, then you can improve all these numbers. So suddenly you've improved your performance by making a relatively small change.
We still feel like there is a place for having your own website with your own name that nobody can block or change the rules on what you want to do.
Alison: What do you love most about your job?
Alan: I'm still excited about the web itself, the internet as a medium. There have been threats to the web as a medium since the start. Probably the biggest threat for a long time was native applications. But the web has kept evolving and maturing – a lot of things that people previously developed native apps for can now be done on a website. It started off with things like responsive websites and mobile-first websites, and now it's matured into things like location-aware websites.
The other type of trend has been siloed social media platforms like Facebook and Instagram. We still feel like there is a place for having your own website with your own name, so nobody can block or change the rules on what you want to do. We've had problems before with what we thought were very innocuous applications being denied by very arbitrary and unchallengeable app store guidelines and we don't like that as a partner to work with. Notwithstanding the lie of the land we want to be able to publish what we want and not have some arbitrary gatekeeper decide what's publishable or not.
The other thing that I'm still excited about is reliability and stability of websites as platforms. I think that it's something that web doesn't do particularly well – reliability – and stability of the applications that are built on it …They're not built with the rigours that some other software is. I think the web can still do a lot there. So we're trying to do things like that with testing and proper cyber liability measures.
I'm still very interested in website performance and making websites faster. One would think that this problem would go away as computers get faster and broadband gets faster but for some reason it's the opposite. As people get faster connections and devices there is an awful lot of website bloat so websites are even slower. There's still lots of room to make websites faster for clients that are impressed with it and value it.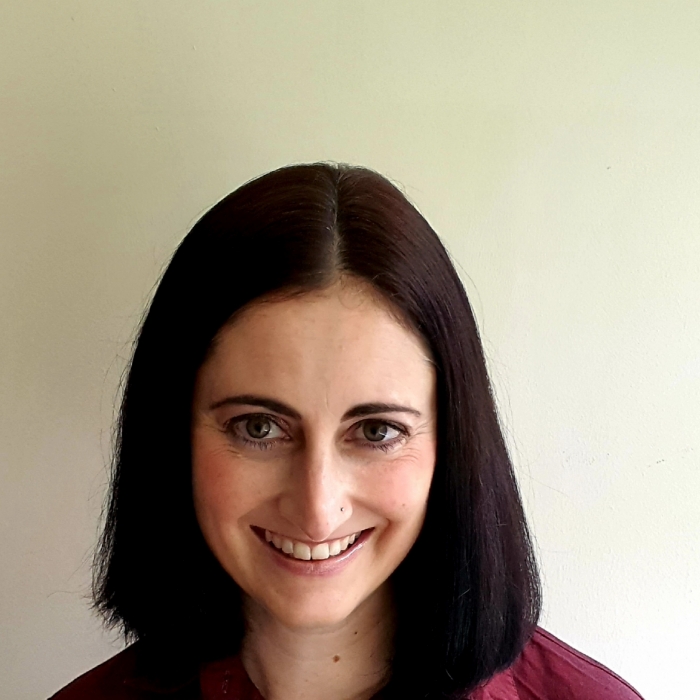 Alison Visser
Head of Content
After more than two decades in journalism, Alison now collaborates with Annertech's clients to ensure that their content is the best it possibly can be.