Category
News
Publication date
06 January 2023
Meet the Team: Tom Bamford, accessibility specialist
Time to read
7 minutes read
Tom Bamford is Annertech's accessibility specialist. He is passionate about advising clients on how to improve their accessibility rating and making the internet as inclusive and user friendly as possible.
Inclusivity. Web Content Accessibility Guidelines. The EU Web Accessibility Directive. They're concepts and phrases that weren't exactly part of the web lexicon nearly three decades ago, when Tom Bamford started working on his first website.
Now they're part of his everyday life, as he conducts website audits on a regular basis and advises developers and website owners on making the World Wide Web as inclusive as it can be, using Web Content Accessibility Guidelines to ensure websites comply with the EU Web Accessibility Directive.
He chats to Alison Visser about his journey from building websites to becoming Annertech's accessibility champion and gives us a peek into his carbon-neutral (almost) life in a village in Normandy, France.
Alison: Can you tell us a little bit about yourself?
Tom: My parents moved to France when I was around five years old, so although I'm British, I did all my schooling in France, and I'm bilingual in English and French.
My partner Karen and I live in a 300-year-old house in rural Normandy. We spend a lot of time working in the garden or renovating our home.
We have two pigs, two chickens, a dog and a cat, so there is always something to do.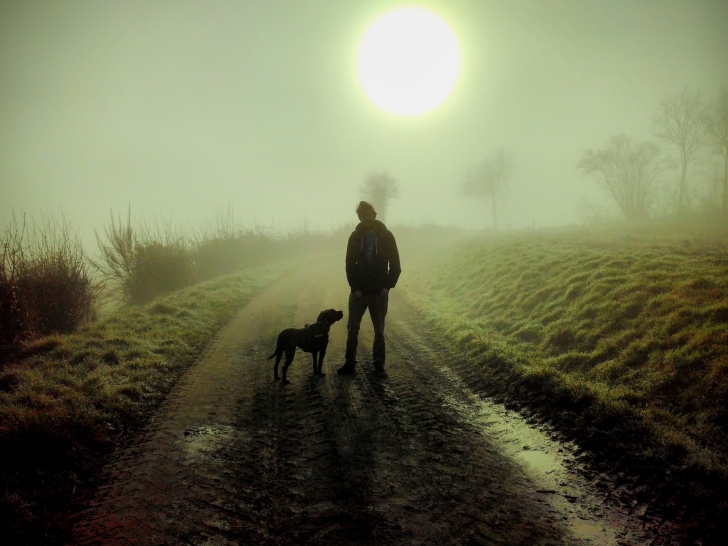 Tom and Ruby, his 10-year-old Staffordshire bull terrier/boxer cross, enjoy a misty walk on the ridge near their home. Picture: Karen Leech
I enjoy learning more about home automation and monitoring the energy we use. We are working hard to decarbonise our home, trying our best to have minimal impact on the environment, eat our own or local produce.
Living remotely, it was a no brainer to invest in an electric car, especially as government grants provided funding to replace our 20-year-old petrol car!
Alison: How did you get into this line of work?
Tom: My parents had a bed and breakfast hotel, and we got our first computer. And then we started wondering if we should have a website.
So that's where I started. In those days you wrote it all from scratch. Others liked the creation, and I got a bit of money to build more.
It was never the focus of my education, but it was always there in the background. After university I ended up gravitating to it. I enjoyed it and seemed to be good at it.
Alison: What is frontend development? 

Tom: The meaning of frontend development has evolved somewhat with the evolution of all the JavaScript frameworks. I'm probably mostly the old-school definition, which is often referred to in French as "integrateur" so the person who integrates the designs into the web application. 

Although to be fair that is a very narrow definition of what a frontend development entails as we must consider accessibility, user experience, performance, and to some extent security.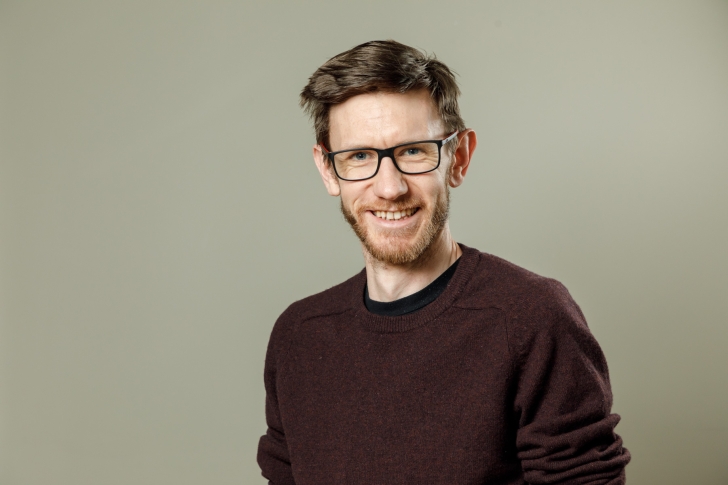 Tom Bamford is Annertech's accessibility specialist.
The bulk of my frontend work is integration – It's all HTML, CSS and, nowadays, JavaScript of course. But it's not just that.
Frontend development is about accessibility because that's where most of it happens. It's about user experience, security, and performance – all these things are involved in frontend development.

Alison: Why is accessibility so important?
Tom: I always knew the importance of accessibility, but it is a daunting subject.
When I lived in London, around 2007, I used to go to accessibility meet-ups. Back then I told myself so long as we use semantic HTML and well-written code then it will be good for accessibility. Which is true, but that ignores the fact that websites in general have become so complex and bloated, including behaviours and interactivities that are so poorly written they become barriers to accessibility.
When I started to learn more about accessibility, I got a deeper understanding of the impact a poorly designed website can have for the everyday person. All of us are affected by a disability at some point.
Only about 20% to 30% of people with disabilities are born with that disability. Many of us acquire it in our lifetime, and it can be debilitating.
It's even more important these days with everything becoming digital. Previously, barriers to accessibility were "only" physical, such as access to a telephone or opening hours or entry to a building. Now I won't say that this has been fixed, but the physical barriers to accessibility have been acknowledged for quite a while, in the developed world at least. There are rights and responsibilities to remove those barriers, and I have felt empowered with this knowledge to help support this much-needed shift in this industry and society.
The digital and web side of accessibility has lagged behind because there hasn't yet been a push to remove them. And that's why it's important and why I want to be involved – people don't always realise how many people are affected.
Now that everything's becoming digital, even government services, if you're blocked from access you can become isolated and lose all independence. It can cause serious problems – accessibility affects everyone.
From a business point of view it makes sense to have an accessible website – there is the potential loss of a large number of customers as well as the possibility of negative impact on reputation when accessibility issues are raised publicly, for example the EU Web Directive reporting.
Alison: What do you love most about your job?
Tom: The variety and flexibility. Being the accessibility champion, I am often called upon to solve difficult technical problems, across many different projects, rapid context switching and knowledge retrieval of the right guideline or semantic markup.
I'm one of the senior frontend developers, I work with managed services supporting the team, I am involved in DevOps and support the infrastructure team, there is a different problem to look at and solve every day.
I love that a lot of my role is helping other people within the team. I get asked questions – not just about accessibility but it's been more and more about accessibility.
What's even better is that there are more questions about accessibility that are being answered by others, which is really encouraging to see. And I love that that I work remotely, and the flexibility that that affords is great.
Alison: What do you like least about your job?
Tom: It's that, with this flexibility, comes not knowing where my attention is going to lie. With experience I am becoming more able to delegate and know my limits! My passion and interest in what I do can become all consuming!
I must make sure I log off from it – nurture the other aspects of my life and interests!
Working remotely is wonderful but work life balance can be a challenge, especially as everything is online – even everyday shopping I'm faced with accessibility issues, and I want to report a fix… knowing which battles to choose!
"Technically it's simple to make a website but because it's become so complex, with so many factors, there is so much to think about. When you deal with digital accessibility you must consider different people with different abilities and needs – and I feel I've barely touched the surface."
– Tom Bamford
Alison: Accessibility has become an important part of your job, so much so that you've become a bit of a 'rock star'
Tom: Honestly, I really don't like the term rock star. What was that myth about how Ringo Starr wasn't the best drummer in the Beatles?
Well, I don't feel like the best, but I'm good enough to be able to help answer (increasingly frequent) questions on accessibility, catch issues early on, and guide towards best practices and compliance.


It's been a journey that's for sure. To quote Doctor Strange: "Stephen Strange, might I offer you some advice? Forget everything that you think you know."

I thought I understood accessibility, but as learning resources become more available, it dawned on me how flawed our assumptions are, especially faced with the complexity of web interfaces these days.
Technically it's simple to make a website but because it's become so complex, with so many factors, there is so much to think about. When you deal with digital accessibility you must consider different people with different abilities and needs – and I feel I've barely touched the surface – there's no certainty, and that drives me – ensuring equity in the web.
Do you know how accessible your website is?
We are passionate about making the internet as accessible as possible. If you'd like to chat to us about an accessibility audit, get in touch.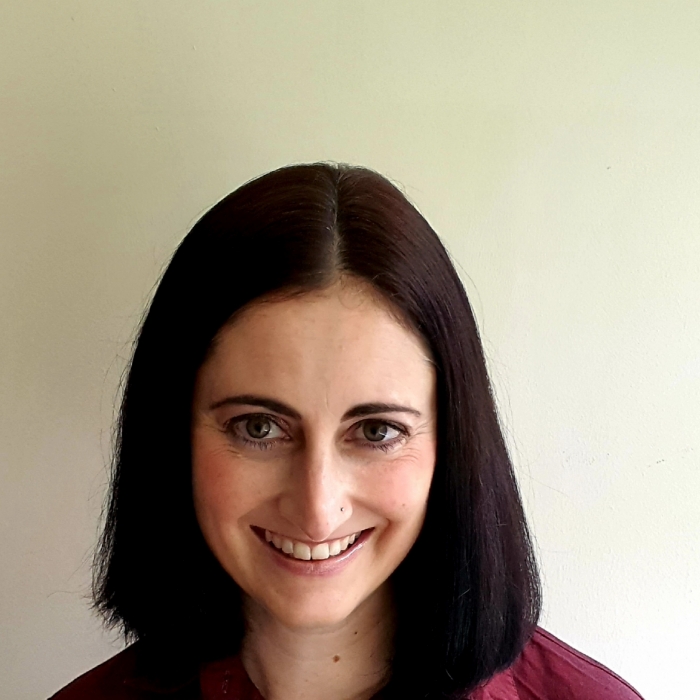 Alison Visser
Head of Content
After more than two decades in journalism, Alison now collaborates with Annertech's clients to ensure that their content is the best it possibly can be.