Category
Technology
Publication date
02 June 2021
Why Choose Drupal for Higher Education
Time to read
10 minutes read
The education sector has been one of the most impacted by the COVID-19 pandemic. Forced by the sudden shuttering of their physical campuses, universities had to make unprecedented shifts in their use of technology.
This was especially true when it came to the publication and distribution of content to both staff and students. Their content management system (CMS) played a key role in that transformation, enabling them to provide centralised information, and to publish and quickly update that content as needed.
However, choosing the right CMS for any website is no easy task, and when it comes to a higher education website, it becomes a much more challenging decision. Higher education institutions are tasked with offering digital experiences that attract potential students, while still serving the needs of a wide range of other users. Not forgetting of course data security, scalability across a multitude of schools and departments, and ease of on-going management and maintenance.
Focusing on the EU, Drupal is used in 25 out of 28 EU markets and consistently places in the top three preferred platforms in the largest six EU higher education markets.
So why are universities like University of Limerick, Dublin City University, University of Oxford, MIT, Stanford, Harvard and the rest of the Ivy League universities choosing Drupal? Below we outline the top 10 reasons we see for this.
Why Drupal is Preferred for Higher Education
1. Scalable across multiple departments
With numerous departments, research groups, student organisations and other entities comprising a university, it can be a struggle for higher education institutions to maintain governance and keep track of the hundreds of adjacent sites that may involve.
Fortunately, Drupal provides two options to enable higher education institutions to centrally manage and control the brand while still giving content independence to each department.
First is Drupal's multisite feature, which makes it possible to run as many sites as you wish on the one Drupal installation, each with their own database and sets of users. These individual sites can share code, components and themes providing better reusability across different websites. 
An alternative to this approach is to use the Group module. This extension allows you to create arbitrary collections, or groups, of content and users within your site. Here a group is created for each department or group, and editors then assigned to one or more groups. 
With one codebase, one database and the inability for configuration settings to vary across department "sites", the Group module provides even tighter governance controls to higher education institutions.
Both of these solutions reduce the time and cost involved in launching new sites, while also improving governance, brand consistency, and maintainability, and still offering autonomy to each department or group.
2. Security & GDPR compliance
Higher education websites are often the subject of attacks by hackers or as a conduit for phishing attempts, so CMS security is important. Open Source Software (OSS) is generally more secure than proprietary software, and Drupal is no exception. 
Drupal is seen as one of the most secure open source solutions available, with dedicated release slots scheduled for security updates, and backed by an industry leading global team of security professionals.
In addition, Drupal offers a very flexible system of user roles and permissions, enabling higher education institutions implement different levels of access for administrators, academics and students.
Lastly, as privacy rights around the world changes, such as the introduction of GDPR and CCPA, Drupal makes it easy to implement compliant solutions and reduce the risk of being penalised for data collection and storage practices.
3. Easy content creation & workflow
One of the challenges faced by higher education institutions is the large volume of users who may need to edit content on the website. Drupal offers easy content management features for non-technical users, including a WYSIWYG for code-free content editing, media libraries, image handling, and a drag-and-drop editor experience.
Other features include Drupal's taxonomy system which provides a robust method for categorising website content in various ways, while the Bibliography & Citation module provides an API to render a complete bibliography citation, reference data and keywords for even the heftiest academic sources. 
Drupal also offers an easy-to-use workflow management module. This allows higher education institutions control and manage the publication process if needed, which when combined with Drupal's access control functionality, provides an incredibly powerful feature.
4. Accessibility
With 15% of the world's population living with a disability and the recent implementation of European Union (Accessibility of Websites and Mobile Applications of Public Sector Bodies) Regulations 2020 in Ireland last year, it is crucial that higher education websites offer a user-friendly and accessible experience to every user.
Drupal is committed to ensuring that all its features conform with WCAG 2.1 and has a dedicated accessibility team who ensure Drupal provides a strongly accessible system for everyone. With the help of its robust tools, Drupal makes it easier to design websites which ensure the highest levels of accessibility.
5. SEO and Personalisation
As competition for students increases amongst higher education institutions, online marketing channels are becoming more important. Drupal ensures your website is SEO friendly and can help boost search rankings in search engines with its search website optimisation modules. You can also amplify your digital strategy by integrating your existing marketing tools and communication platforms, such as HubSpot, directly with Drupal. 
However, getting students to your website is only half the battle. Higher education institutions face added complexity when it comes to delivering content to the wide and varied audiences they need to cater for. With students today having more choice as to where to study, higher education institutions must work harder to differentiate themselves and connect with prospective students.
This is where providing a tailored, personalised experience can help give your institution that edge. Whether it is providing personalised email campaign landing pages or tailoring content based on past searches, students appreciate when they feel understood and supported.
Drupal easily integrates with personalisation tools like Acquia Personalization, so you can provide customised user experiences thereby empathising with their needs and forging deeper relationships.
"It's not just about selecting a system that is easy to manage, administer, and create content, but one that makes the student experience meaningful and convenient"
Rick Merrick, CIO at Chicago, IL.-based TCS Education System
6. Flexibility
There are thousands of freely available extensions for the Drupal platform, which can provide all manner of additional functionality to your website. With its flexible architecture, the platform can be tailored to suit your institutions particular needs.
In addition, not only can Drupal be used to build your main university website, but it can also be used to develop applications, scholarly publishing solutions, intranets, and more.
7. Multiple languages
Higher education institutions need to cater for a global audience as they try to attract more international, fee-paying, students. Hence, the ability to present information in multiple languages can help provide a more personalised experience to international students.
Additionally, in Ireland, higher education institutions may need to be aware of the Official Languages Act which requires public sector bodies to present certain information in both English and Irish.
Thankfully, one of the areas in which Drupal excels is in providing multilingual capabilities. Drupal makes creating a multilingual digital experience simpler, with native language handling built-in to the core platform. With support for over 100 different languages, it makes it easier than ever to engage with prospective students in a personal and meaningful way.
8. Open source
As an open source CMS, it means there are no licence fees to use Drupal. This can provide quite expensive with proprietary solutions, which can become expensive when per-seat costs are taken into account.
In addition, as an open source solution, it is also free to modify, free to distribute and there are no vendor lock-ins. This provides higher education institutions complete control over their site, and given the large Drupal community, they have the freedom to hire in-house developers if they wish or switch between vendors as needed.
9. Integrations & Single Sign-On
Most higher educations institutions have a plethora of existing systems, including student information management systems, course management systems, and library catalogues.
Drupal's API-first approach not only enables third-party systems to consume data from your website (e.g. form submissions, news feeds) but also provides easy integration to pull information from other systems.
For example, your website could be integrated with your course management system, providing up-to-date information about courses and their modules at all times, while avoiding data discrepancies between systems.
However, with multiple systems also comes the headache of multiple logins. Most higher education institutions have existing authentication systems to mitigate against this. With Drupal, it is easy to integrate with single sign-on solutions such as Active Directory. These integrations result in a secure, hassle-free environment for users who need to interact with multiple services via a single login.
10. Responsive and Decoupled
With the continued rise in the use of mobile devices, it is a necessity for higher education institutions to provide a user experience which is optimised for variety of devices and screen sizes.
Thankfully, Drupal was designed with a mobile-first approach and includes responsive functionality out-of-the-box. Institutions can leverage this functionality to deliver smoother, responsive website experiences to their users.
In addition, by using Drupal's APIs, you can easily decouple the backend of your Drupal CMS from the frontend display layer. This provides you with the freedom to develop your site with your preferred frontend technology or expose your content for easy omnichannel delivery. One example of this integrating with Alexa for voice content delivery. 
In conclusion
Higher education institutions face a myriad of challenges when selecting the right CMS to suit their specific needs, from governance and on-going management concerns, to meeting the needs of their tech-savvy users.
As outlined above, Drupal has a lot to offer for higher education websites straight out-of-the-box, and is more than capable of meeting these challenges head on.
Are you considering Drupal for your higher education website?
If so, be sure to get in touch. Together we can ascertain if Drupal is the right choice for your institution and define the roadmap to help you reach your vision.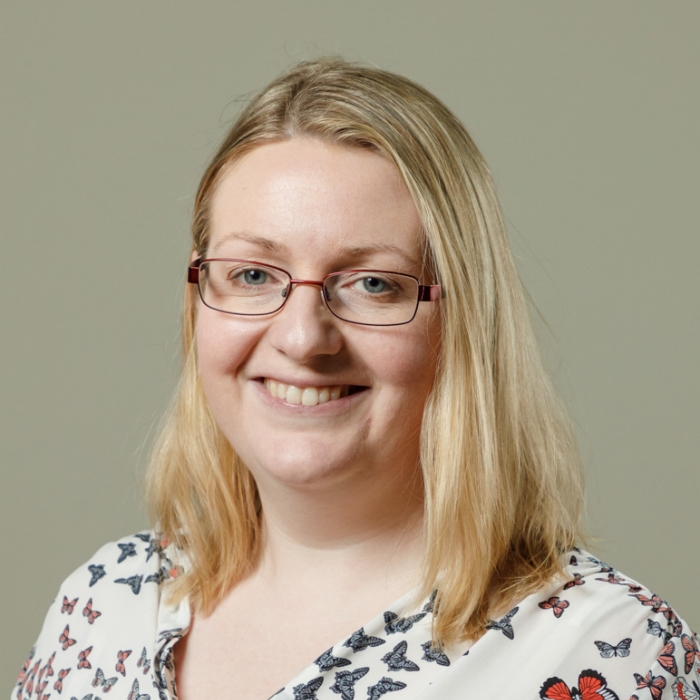 Stella Power
Managing Director
As well as being the founder and managing director of Annertech, Stella is one of the best known Drupal contributors in the world.