Digital Strategy Development
"To succeed in today's digital environment, firms must deliver smarter, more customer-centric interactions that feel like they were tailored for each user and his or her specific set of circumstances." Forrester
In order for companies to drive competitive advantage in our new reality, a Digital-First strategy is now imperative. Those who have the strongest omni-channel customer engagement strategy will flourish as consumers now perceive online as their main means to engage with brands.
Annetech's new Digital-First strategy offering is a tried and tested methodology based on the following 6-step model: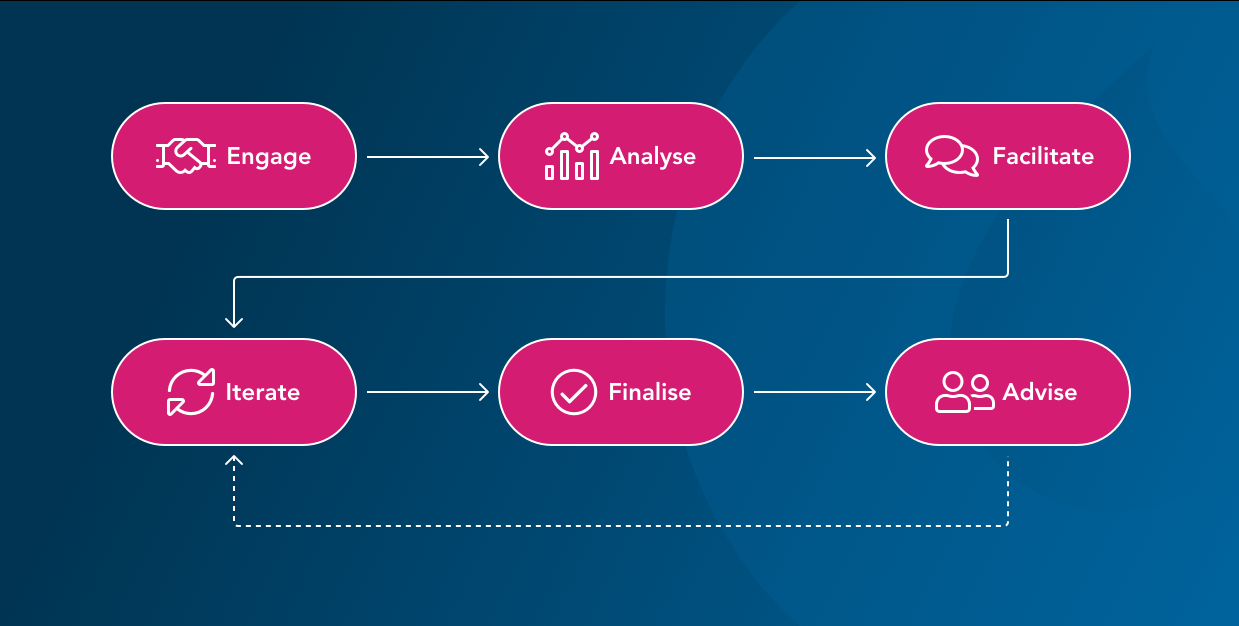 Emphasis on KPIs, Metrics and ROI
A Digital-First Strategy must be predicated on meaningful KPIs that engender real business benefit. At Annertech, we are committed to ensuring that your digital roadmap and strategy delivers ROI and customer satisfaction.
Our clients' success is our success and we regularly review and tweak their Digital Strategy to validate investment and key metrics.
Need help with your digital strategy development?
Contact us now to learn more about how we engage with clients and develop their digital roadmap.