Category
News
Publication date
02 October 2023
Annertech wins Digital Media Award for National Library of Ireland website
Time to read
3 minutes read
The National Library of Ireland website has won the prestigious Best Website award at a glittering Dublin ceremony.
The National Library of Ireland website was named Best Website at the Digital Media Awards in Dublin on Friday. This website was a partnership with bigO, who did the design. 
Annertech led the project, which resulted in a stunning, accessible digital home for Ireland's national library, making the library and its events and exhibitions available to people across the world. 
The project that meant that the website is available in both English and Irish, has a state-of-the-art search function of the millions of items available in the library's vast collection, and offers access to both in-person and virtual events.
The 2023 Digital Media Awards were handed out at a glittering event, attended by hundreds of Ireland's leading marketing, media, creative and design teams. 
Managing Director Stella Power and Director Dermot Frost represented Annertech – who had been shortlisted in both the Best Website and Best Agency categories (the latter of which was won by Teneo Ireland).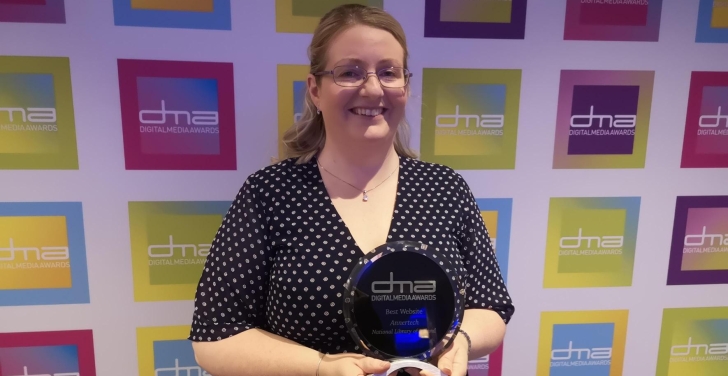 Stella Power receives Annertech's Digital Media Award for Best Website.
"We were thrilled that the National Library of Ireland website won the Best Website category," said Stella.
"The National Library is an important Irish institution, preserving our history, language and traditions. We were honoured to work on its website. The website allows the library to be accessed on devices across the world. It's a space where the massive collection is made available to everyone – regardless of device, language, or where they live in the world. A big shoutout to our partners on this project, bigO, who delivered an exceptional website design that incorporated the library's iconic buildings and branding."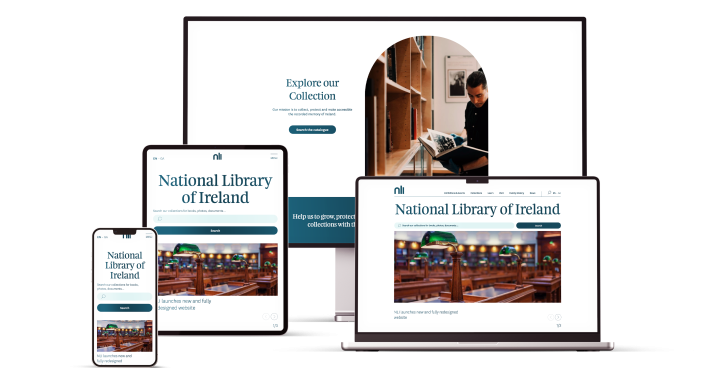 The new National Library of Ireland's website is responsive and performs well across all devices.
The new website's infrastructure is modern, fast and flexible, and gives the library a space to grow its online presence over the next few years.
"The National Library of Ireland deserves a website that shows what an incredible resource it is for the whole country. Our design reflected not just the roles the Library plays for the Irish public as researchers, historians and readers, but also the grandeur and beauty of its historic buildings," said bigO's Ian Lamont.
"We are proud to have partnered with Annertech to design a website worthy of this important national cultural institution."
Want to work with an award-winning agency?
We're open to working with the craziest of ideas and most challenging of concepts.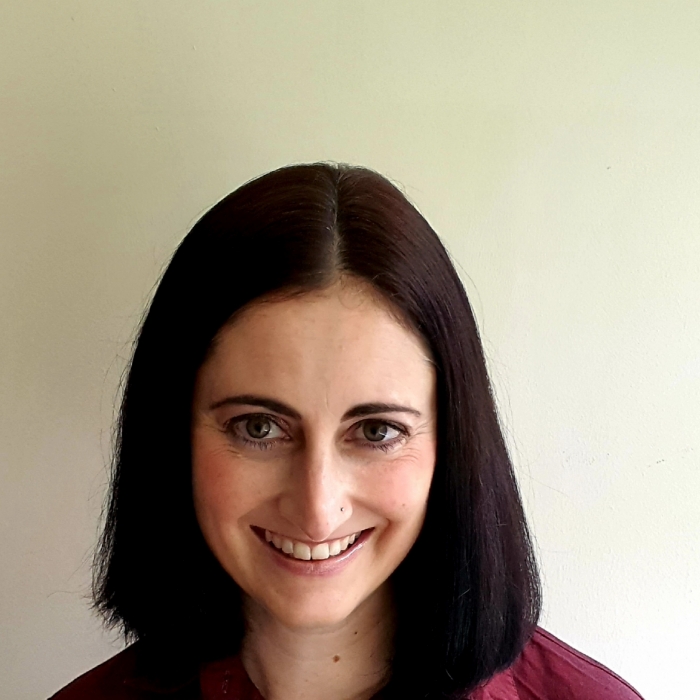 Alison Visser
Head of Content
After more than two decades in journalism, Alison now collaborates with Annertech's clients to ensure that their content is the best it possibly can be.