Category
News
Publication date
04 February 2022
Annertech's Stella Power wins Women in Digital category at the Digital Business Ireland awards
Time to read
3 minutes read
Stella Power, Annertech's managing director, has been named as the winner in the Women in Digital category in the Digital Business Ireland-permanent tsb National Digital Awards 2021.
Stella founded Annertech in 2008. At the time it specialised in charity websites. The company has grown substantially over the past 14 years and now is Ireland's largest, dedicated, open-source digital agency that develops digital experiences for some of Ireland's largest companies, government departments and local governments.
Stella is a fierce advocate for women in the STEM sector and actively encourages the development and support of young women. She holds a degree in computational physics from Trinity College Dublin and initially wanted to be an astrophysicist before the IT world and the internet lured her into programming and the online world.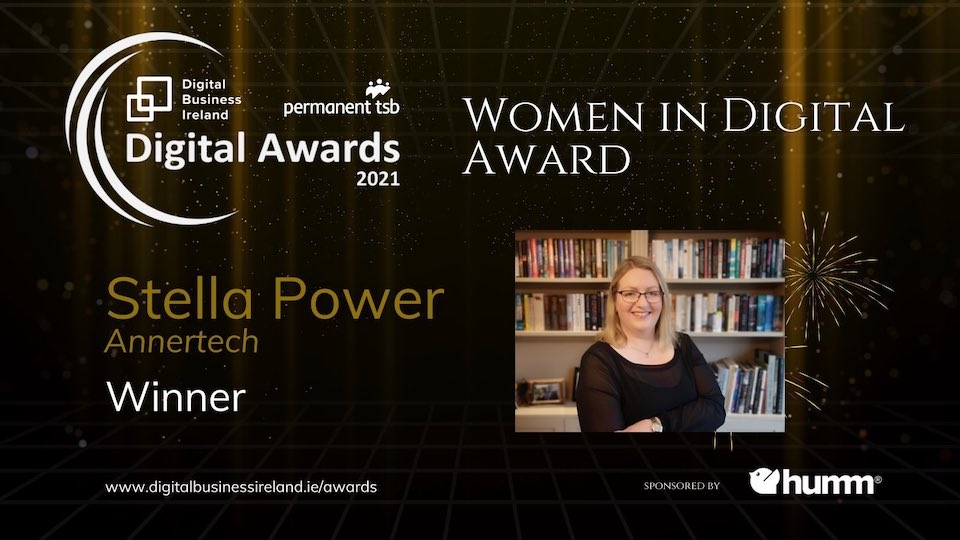 This award celebrates an exceptional female professional working in a company that embraces digital, and is a testament to Stella's exceptional leadership skills and her philosophy of giving back. 
At the heart of Annertech is the powerful open source Drupal platform, to which Stella and the Annertech team consistently contribute, both in terms of coding and in sharing their knowledge with the community, clients and partners.
I'm so incredibly proud and honoured to have been selected for the Woman in Digital award. It means a lot to me that my contributions to the Irish, and indeed global, digital industry have been recognised and I'm really grateful to everyone who has supported me on my journey.
For this award, Digital Business Ireland received 400 applications across 19 categories and the standard was "extraordinarily high".
"The exceptional calibre of follow-up submissions made by you and your fellow finalists meant that the second-round judging panel had an even harder task at discerning who should be named winner and runner-up respectively," Lorraine Higgins, secretary-general of Digital Business Ireland, said in an email congratulating Stella.
"In light of this, it is a truly remarkable achievement to emerge as a winner from this highly competitive process … Quite simply, the breadth of digital talent in Ireland is inspiring, and it has been our privilege to bear witness to this."
The National Digital Awards luncheon will be held in Dublin on Thursday 19th May 2022.
Why not read Stella's interesting journey in IT and the evolution of Annertech
"I wanted to be an astrophysicist, but problem-solving brought me into IT."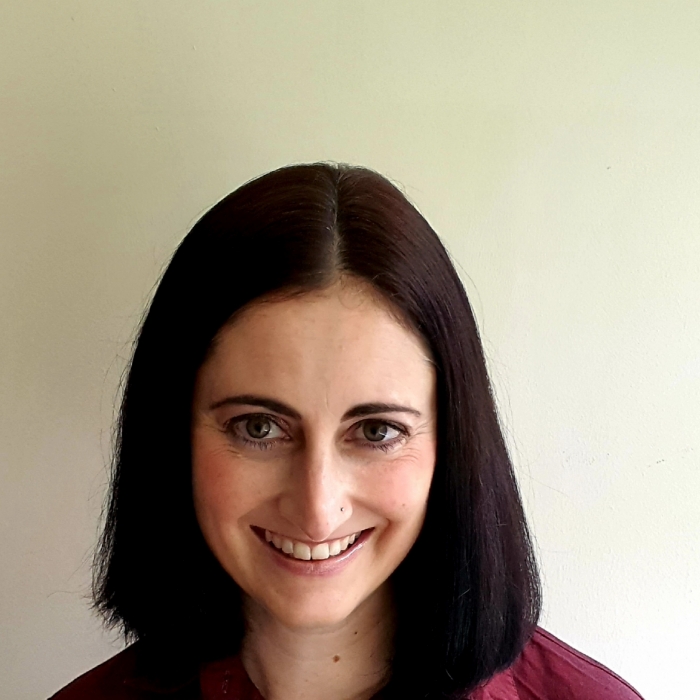 Alison Visser
Head of Content
After more than two decades in journalism, Alison now collaborates with Annertech's clients to ensure that their content is the best it possibly can be.