Category
News
Publication date
31 August 2022
The Czech phrases you need to know ahead of DrupalCon
Time to read
3 minutes read
This year's DrupalCon Europe takes place in the beautiful city of Prague. There is so much to see and do when not taking in the sessions at the conference – from trying out local food and drink, to checking out the sights and attending one of the popular events that are happening in Prague around the time of DrupalCon.
Although a good number of the capital's 1.3 million residents speak English – especially in tourist spots – it never hurts to be able to speak to people in their native tongue. You never know when some of these phrases will come in handy, especially if you're taking the opportunity to visit a little more of the Czech Republic.
The Czech you need to know
Here are (just about) all the phrases you need to ensure you have a great time without speaking any English:
Greetings/general:
Dobrý den – Hello
Nashledanou – Bye
Ahoj / čau / nazdar – Hi. But it can be also used when going away instead of the more polite nashledanou
Prosím – Please
Directions/transport:
Jak se dostanu k O2/nádraží/letišti – How do I get to O2/railway station/airport
Do leva – To the left
Do prava – To the right
Metro – Metro
Tramvaj – Tram
Autobus – Bus
Auto – Car
Taxi – Taxi
At a bar or restaurant:
Vodu, prosím – Water, please
Perlivou/Jemně perlivou/Neperlivou – carbonated/lightly carbonated/still
Čaj – Tea
Káva – Coffee
Jedno pivo – One beer (0.5 litre)
Jedno malé (pivo) – Small beer (0.3 litre)
Jedno řezané – A beer mixture from a tap – half dark beer, half light beer (not always available)
Slivovice – Slivovitz, plum brandy, 40% alcohol content – or more 
Na zdraví – Cheers
Pivo pro všechny – Beer for everyone – a bit dangerous...
Platím – I would like to pay
Platím za všechny – I would like to pay for everyone – be cautious when using this
Jídelní lístek, prosím – Menu please
Kolik to stojí? – How much does it cost?
Things you may need while in a pub or restaurant:
Sklenice – Glass
Příbor – Cutlery
Nůž – Knife
Lžíce – Spoon
Vidlička – Fork
Talíř – Plate
Sůl – Salt
Pepř – Pepper
Popular dishes:
Svíčková omáčka – A famous Czech dish that loosely translates to "candle sauce" – but don't let it put you off. It's just a really bad translation.
Řízek – Schnitzel
Vepřo, knedlo, zelo – Pork, dumplings, sour cabbage (sauerkraut)
For places to eat traditional and cheap Czech food in Prague, check out this episode of the Honest Guide – we've been devouring their videos since we heard that DrupalCon was taking place in the Czech Republic.
After each video, the Honest Guides feature a Czech word or phrase. It's a great way to extend your Czech vocabulary before visiting.
Other points of interest
If you're in the Czech Republic and are at a loose end or need help with anything, use the #drupalcz hashtag on Twitter. The Czech Drupal community may be able to help.
You pay with Czech Koruna (roughly 1€ = 24.6CZK). But you can pay by card at many merchants and for public transport.
To all those who are making their way to Prague in September, happy travels. When you get there, please make a point of popping in to the Annertech booth and saying hi. We love meeting new Drupallers and seeing our old friends again.
Get the most out of DrupalCon
For schedules and news on the conference, check out the main conference site.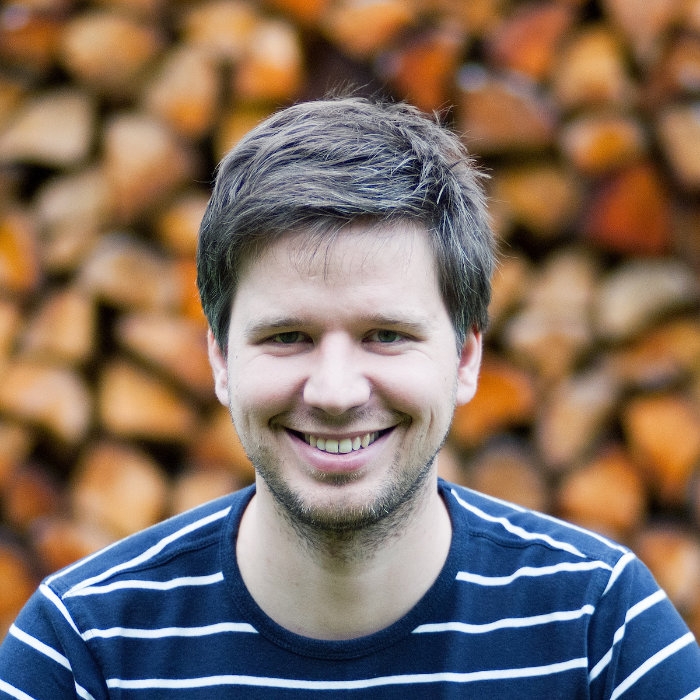 Petr Illek
Frontend Developer
Petr, based in Czech Republic, is an Acquia Certified Front End Specialist with over a decade of experience with Drupal Frontend. He is also at the forefront of organizing conferences for hundreds of attendees.