Category
Technology
Publication date
06 December 2022
Drupal 10: This is what we're so excited about
Time to read
6 minutes read
We are counting down to the release of Drupal 10 – with just over a week to go. But what is everyone so excited about? And what can you do to prepare ahead of its release?
In this blog we answer some of the questions that keep coming up, and also attempt to raise the excitement level with the things that we are looking forward to the most.
What is Drupal 10? Drupal 10 is the latest, most exciting version of this popular, open-source CMS. It contains some brilliant new features, gets rid of some of the old ones and is one of the easiest upgrades to date – if you're upgrading from Drupal 9, that is.
When is Drupal 10 coming out?
Drupal 10 is expected to be released on 14 December 2022. It was scheduled for August but this was postponed because of some critical issues around the stability of WYSIWYG HTML editor CKEditor 5.
What's new in Drupal 10?
Drupal 10 is packed with new features. The ones to get excited about depends on who you ask.
Content editor
CKEditor 5 looks promising. I use Drupal as a content editor, and I've worked on numerous platforms, some of which have been fine, none of which have been rave-worthy.
This new version of CKEditor promises a more modern editor and a better authoring experience. The content editing experience has been refined, so there are in-place controls for object editing.
For example, there is now the ability to edit media properties inline instead of going to a different place. This could potentially save time and frustration, depending on how well it works and how intuitive it is.
The bit I'm really looking forward to is the possibility of using features like real-time collaborative editing, a comments functionality and even exporting to Word or PDF – so similar functionality to Google Docs.
However, not all of these features come as standard. This collaborative editing function is on the Premium version, i.e. you'll have to pay for it.
In addition, CK Editor 5 is capable of more on the backend – it can edit Markdown content, and can export to other frontend formats as well.
"The new theme generator – Starterkit – will create a brand new theme for you each time you want it, rather than relying on a base theme. This means we can improve and change the HTML as much as we want."
– Director of Development Mark Conroy
Theming
Our frontend developers are very excited about improvements to the theming system. A new admin theme has our Director of Development Mark Conroy rubbing his hands together in glee.
The "Seven" theme will be removed and Claro will be put in its place, which is a much more elegant theme to work with and has had lots of accessibility testing on it. 
Claro is the admin theme that was adopted from Drupal 9, and it offers a better administrator experience.
Second on Mark's list is a new theme generator that will allow developers to change the markup of the base theme without breaking backwards compatibility.
"Up to now, any theme in Drupal core (such as Classy) could not change its HTML structure during the lifecycle of that version of Drupal. So Classy in D8 was the almost the same for the whole of D8 – five years – because if we changed it, then themes relying on it might break," he says.
"In Drupal 10, we have a theme generator – Starterkit – that will create a brand new theme for you each time you want it, rather than relying on a base theme. This means we can improve and change the HTML as much as we want, since your base theme will always be the latest version."
Twig
Template engine Twig was introduced into Drupal more than seven years ago, and since then Drupal's front-end developer experience has remained stagnant. But that's about to change with new Twig features such as new filters to potentially save time on writing custom functions.
In particular, the |value filter in Twig is getting a lot of enthusiasm from developer Bill Seremetis.
"Now we get to use |value where we need it," says Bill.
Frontend specialist Tony Barker is looking forward to various new features, in particular the dramatic improvements to built-in theme debugging tools (this is a huge leap forward from using third-party tools for advanced debugging).
Then there are improvements to loading CSS and Javascript, and replacing some JQuery components with modern JavaScript for performance improvements.
"Ending support for older technologies means new and improved features and sorting long standing problems and weirdness, an example of which is finally getting responsive views grid in core," he says.
"So lots for developers to get excited about, maybe not so much in the way of shiny new front-facing features. But these changes help us to deliver those shiny new and improved front-facing things," says Tony.
Other new features include Drupal's default front-end theme – its look and feel – Olivero.
It's named after Rachel Olivero, who was head of the organisational technology group at the National Federation of the Blind, and is testament to the work she did around accessibility.
It is the most accessible theme that Drupal has ever been shipped with. Symfony 6 (comes standard and replaces Symfony 4) and PHP 8.1, both of which are required to keep the system secure.
"There is lots for developers to get excited about ... these changes help us to deliver those shiny new and improved front-facing things."
– Frontend specialist Tony Barker
Preparing for Drupal 10
There may have been changes to your website environment since your last upgrade so it's a good idea to start preparing your site for Drupal 10.
If you're on Drupal 8 or 9 you'll be familiar with the Upgrade Status module. Upgrade Status will tell you if you have the right PHP version for Drupal, or if you're using any modules that have moved to Contrib.
There will be a to-do list, so working through the requirements will ensure that you have an environment that supports Drupal 10.
Drupal extensions may be compatible with multiple core versions, and Upgrade Status will guide you to update the extensions that are already available for Drupal 10.
Many compatible extensions are already available. So you can keep working on Drupal 9 but be incrementally more ready for Drupal 10 with each update.
Drupal 9 will reach end of life in November 2023 so there are about 11 months or so to upgrade to Drupal 10 once it's released.
But the upgrade from Drupal 9 to Drupal 10 is easier than all the previous upgrades – upgrading has become incrementally easier with each new version of Drupal.
Is Drupal 7 still supported?
It is, but Drupal 7's end of life is set for 1 November 2023.
At this point it will no longer be maintained and supported. Once Drupal 7 reaches end-of-life, a Drupal 7 Extended Support programme may be put in place but this will be limited in both the number of vendors available to work on issues, and the type of issues on which they will be working.   
Is it time you upgraded to Drupal 10?
Our team is really excited about exploring all the new features that the new Drupal offers. If you are ready to upgrade your system, let us know.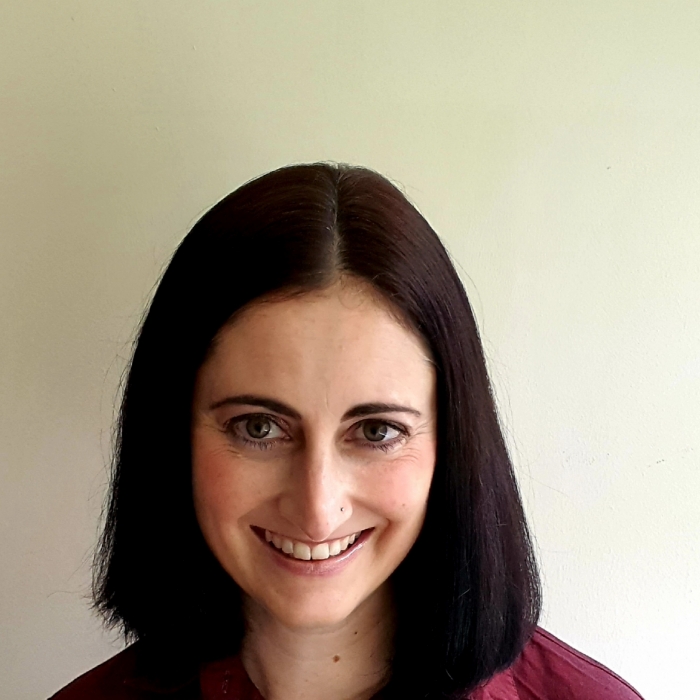 Alison Visser
Head of Content
After more than two decades in journalism, Alison now collaborates with Annertech's clients to ensure that their content is the best it possibly can be.