Category
Strategy
Publication date
14 July 2021
Drupal 7 End of Life - what you need to know
Time to read
6 minutes read
Released to great fanfare, the ground-breaking Drupal 7 came to life in January 2011. Ten years later, we're looking at the roadmap to Drupal 10, and the sunset of Drupal 7's lifecycle.
Drupal 7 will officially be end-of-life (EOL) in November 2022, so as of this writing, 17 months away. It sounds like it is very far away, but in real terms, those 17 months will fly by as companies continue about their daily businesses and happily put off worrying about their web presence.
What does end-of-life even mean for software?
In a nutshell, when Drupal 7 goes end-of-life, it will no longer receive security updates as it will no longer be under the protection of the Drupal security team.
Everything will continue working just fine, but should a security vulnerability be discovered, it will be up to you to solve it yourself - the Drupal core and module maintainers will not be doing it for you.
Drupal has a well established schedule for security releases - every Wednesday for contributed modules, and once a month for Drupal core. Everyone knows when to expect an announcement and can plan accordingly. When Drupal 7 goes EOL, it is no longer included in that service. Thus, a site owner might go unaware of a known security issue for a long time.
So what are the options? 
Unlike Drupal 8 & 9, with their new semantic versioning of releases and straightforward upgrade path, the move from Drupal 7 can be a significant amount of work.
A lot changed in the 10+ years since its inception and a move to a modern version will require a rebuild. Still, there are options, depending on the needs of the organisation, and the appetite for investment. To illustrate, some possible strategies might include:
 
Rebuild
Minimise
Decouple
Reassess
Distribute
Option 1: Rebuild
Rebuilding in Drupal 9 is the perfect option for companies who wish to continue to get the absolute most from their online presence. It does require effort - both on the part of developers and the company itself - to ensure that the resulting system matches the business objectives in order to maximise effectiveness and ROI.
Rebuilds work best when they are backed up with proper discovery and design phases, and do not rely on historical design patterns from past iterations. As mentioned above, rebuilding in Drupal 9 is the last major rebuild required, as Drupal's new semantic versioning makes all future upgrades far less onerous.
Option 2: Minimise
The minimise option is for those who may wish to have all the engine-room clout of Drupal 9 behind their site, but for whom it is not the right time for a full rebuild.
In this case, an option might be to minimise the feature set and build a 'minimum viable product' - i.e. a core website with a limited feature set, which can be expanded on in the future as business needs arise. You could liken it to 'bridging' between an old system and a new system.
Option 3: Decouple
A decoupled approach is not a conventional solution, but in certain cases could make sense. Decoupling means that the "front end", as viewed by the public, is separate and distinct from the "back-end", which stores the data and which would be used by website editors.
In this scenario, you could feasibly firewall off an old Drupal 7 system from the internet, but allow it to feed data to the front end for consumption by visitors. In this way, you could continue to use an established system well past its end-of-life, allowing editors to continue using an interface they know, and data structures with which they are familiar.  The front end is typically a 'static' site, which usually means that it is fast, secure, and requires minimal maintenance.
Option 4: Reassess
The 'reassess' strategy is where a company reconsiders what it wants out of its digital presence. Possibly business objectives have changed, or KPIs dictate another direction, or possibly even digital is the obvious only game in town. 
This strategy is all about making deliberate, informed decisions about how to invest in your company's digital identity and your customers' digital experiences. Outcomes could range from a minimalist approach through full rebuild or even as far as a digital experience platform.
Option 5: Redistribute
In a redistribute strategy, a company might take a legacy monolith site which does many things, and break it apart: splitting functions and features across specialist services across the web.
For example, you could use a shopping platform for e-commerce, a GIS platform for mapping, a storytelling platform for rich engagement pieces, etc. In this scenario, a minimalist core website might tie together several disparate specialist services.
Conclusion
As you can see, options are plentiful. With Drupal 7's end-of-life fast approaching, now is the time for companies to seriously consider their plans for their ongoing web presence, so that they are not left rushing into the next web project ill prepared. 
Would you like to talk through some options for your Drupal 7 site?
Talk to us about how we can help you decide what is the best approach for your company.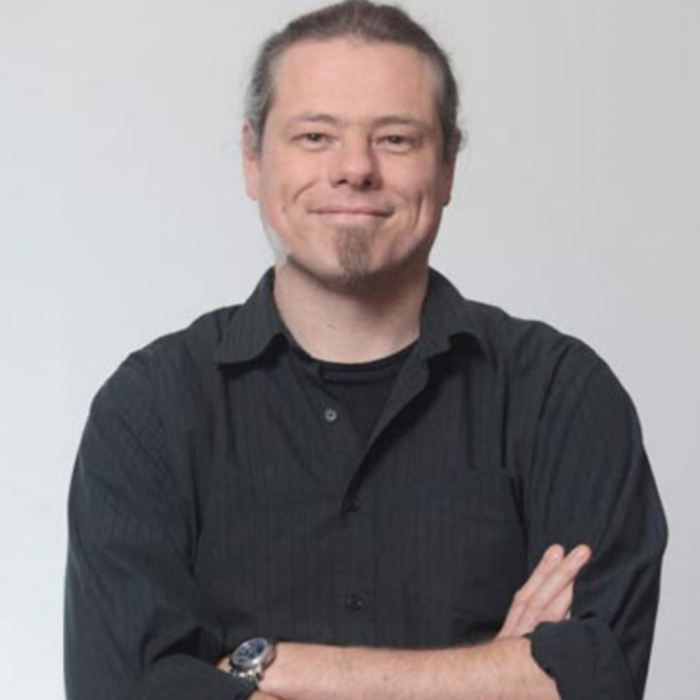 Anthony Lindsay
Director of Managed Services
With decades of experience, Anthony leads the Annertech Managed Services Team, delivering top quality design, development, and, ultimately peace-of-mind services to all of Annertech's wonderful clients.