Category
News
Publication date
30 November 2022
Meet the Team: Eduardas Gricius, digital marketing manager
Time to read
6 minutes read
Eduardas Gricius is passionate about helping Annertech's clients grow their digital channels. When he's not sifting through data you can find him trawling through spam emails that he's willingly signed up for.
Test everything. All the time. That's the only way to challenge perceptions, create impactful strategies and grow those digital channels.
This is the mission that Eduardas Gricius has set himself, and it's also one of his favourite things to do as Annertech's digital marketing manager. Another is to sign up for spam emails. He also doesn't mind "failing".
He tells Alison Visser about the methods behind what others may perceive as "madness".
Alison: What is digital marketing, and how did you get into it?
Eduardas: There is an ancient Japanese proverb: "If it looks like tofu and smells like tofu, then it is not good tofu." I believe the same applies to digital marketing. When it is done right, half the time you don't even realise it's there. It is mesmerising. 

Generally, digital marketing refers to the nurturing, optimising and growing of digital channels – such as organic search, social media, email and so on – through marketing initiatives. The great appeal of the online world is its effectiveness. And because the initiatives are easy to measure and optimise, this leads to better business decisions.  
 
I can't even remember what pushed me to pursue a career in digital marketing, because it aligned naturally with my interests and skill set. Perhaps it was my natural curiosity for how the systems work, seeing the big picture or even being a sucker for a good story. Who knows?
But I can't imagine doing anything else, because the digital marketing sandbox allows me to develop both the creative and technical side of things.  
Alison: Why is it so important for a business to have a professional digital marketer?
Eduardas: If you ever been to an orchestra performance, you may have wondered what is the purpose of the conductor? Anyone can wave a wand, right?
Although it is possible to copy an entire marketing strategy without much effort from one organisation to another, without understanding all the nuances and implications you are setting yourself for a failure.
Don't get me wrong, I love to fail and to be wrong – in digital marketing it is called A/B testing – because this is where the most valuable insights can be revealed. And this is the reason why I encourage my peers to give failure the benefit of the doubt, and test everything, all the time.
In my experience, perceptions and personal beliefs can stagnate the growth of the business. That is why it is important to have a professional digital marketer who will ask the difficult questions and challenge perceptions with facts and figures.
The bottom line? A capable digital marketing profession will get you an impressive return on your investment (ROI).
"I love to fail and to be wrong – in digital marketing it is called A/B testing – because this is where the most valuable insights can come from.'' 

– Eduardas Gricius
Alison: What do you love most about your job?
Eduardas: There is a plethora of tools and platforms, which are constantly being developed and updated. It is exciting to play with new technology and see what we can do with them. We live in a world of abundance where attention and time is at a premium, and I love discovering impactful strategies that change the course of the business organisation for the better.
Alison: What do you like least about your job?
Eduardas: Just because you can, doesn't mean you should. There are plenty of businesses that are involved in grey digital marketing tactics. These are a combination of grey hat SEO techniques that some websites use in order to gain a temporary advantage. Such practices are typically unsustainable, unethical and quite detrimental to the business owners.
Similarly, there are plenty of commercial or non-commercial companies out there that deserve to have their story told to the world, but they lack the means and the voice. 
But we are heading in the right direction. It is all about awareness. The web is evolving constantly, and with the advent of educational influencers and release of new tools and platforms the best practice digital marketing guides are more accessible than ever.
I would encourage anyone with an interest in digital marketing to learn about analytics and experiment with comparative historical reports. Once you get the hang of it you will have fact-based direction that can benefit everyone involved.
"The creators [of spam emails] usually have an evolving strategy on how to reach their recipients. There are always some good things to learn and bad things to avoid."
– Eduardas Gricius
Alison: Can you tell us a little bit about yourself?
Eduardas: I am originally from Lithuania, but I have been living in Ireland for more than 20 years. I enjoy cooking, especially savoury dishes. I also enjoy DIY work around the house, and to get out and keep the blood flowing – I love rollerblading and hiking with my dog. There is nothing better than a good Sudoku. I also love to collect spam emails.
Alison: Spam emails are something most people try to avoid. So do you willingly sign up? How does it work?
Eduardas: Yes, the idea is to sign up to all sorts of newsletters. And with great content comes a lot of spam "grey digital marketing tactics". This is not actual terminology, but it's a phrase I use to refer to tactics that are a bit shady.
What I do is I create an account dedicated to spam email. Then at some point I review these messages. The original creators usually have an evolving strategy on how to reach their recipients. There are always some good things to learn and bad things to avoid.
It's simple enough. All it requires is subscribing to as many different newsletters as your time allows. After an adequate number of emails have been collected, it is possible to apply data science principles to them for further insights. The spam is there because it works, and avoiding the spammer's mistakes can significantly boost your own engagement and conversion.
Do you want to find out what Annertech can do for your SEO?
To take advantage of our digital marketing services, simply drop us a line and we will get in touch.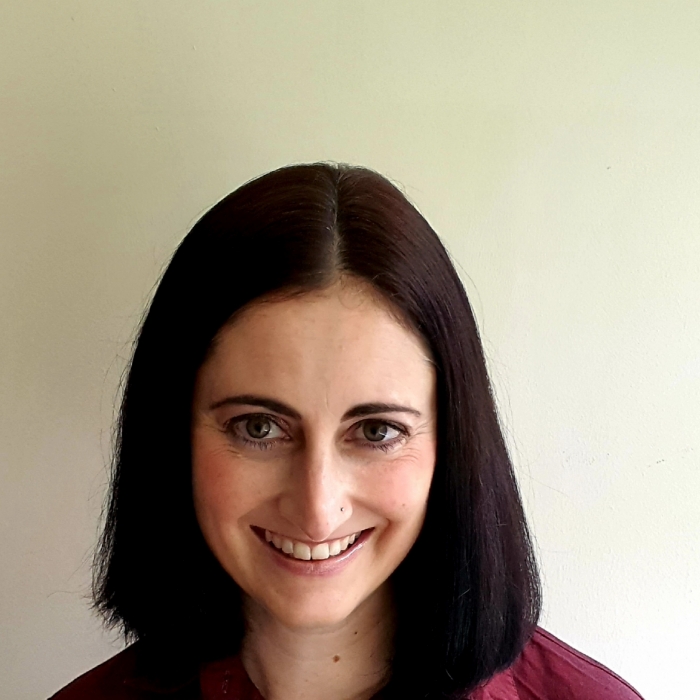 Alison Visser
Head of Content
After more than two decades in journalism, Alison now collaborates with Annertech's clients to ensure that their content is the best it possibly can be.