Category
Design
Publication date
09 May 2022
The web accessibility guidelines you can't afford to ignore
Time to read
10 minutes read
The National Disability Authority's recent report on accessibility had some interesting findings as well as some excellent guidelines to ensure compatibility with the EU's directive on accessibility. Read on to find out how you can ensure your website complies.
The guidelines to ensuring that websites are accessible by all aren't just good from a moral standpoint. They're also good for business. At the moment, the legal requirements are only aimed at public sector websites or mobile applications. But this doesn't mean that ignoring them is a good idea. 
This article will explain what the guidelines are, what the National Disability Authority (NDA) first monitoring report said, how you can ensure your business's website or app complies, and why you should want to comply.
The directive and report
By now, under the EU Web Directive 2016/2102 (EU Standard EN 301 549) all public sector websites and mobile apps need to be accessible, which means that they must meet the World Wide Web Consortium (W3C)'s Web Content Accessibility Guidelines (WCAG).
But when the NDA completed Ireland's first monitoring report in December 2021 it found that none of the websites or mobile apps that it reviewed complied fully with the standard required under the directive WCAG 2.1 level AA.
The monitoring report chose 50 websites for a simplified review, and five websites and two mobile apps for an in-depth review. These were chosen based on results of a survey circulated to disabled persons organisations, and other stakeholders.
Also, in August 2021,The Monitoring Report EU WAD Ireland 2021 was the first monitoring report done under the EU directive, which requires EU members to ensure that websites and mobile applications of public sector bodies are fully accessible to persons with disabilities.
This is equivalent to achieving conformance rating AA with the Web Content Accessibility Guidelines (WCAG) 2.1.
The guidelines 
As of September 2020, public bodies' websites covered by the 2020 regulations should now be compliant with the AA standard, and public sector mobile apps had until 23 June 2021.
There are three compliance levels: A, AA, and AAA. Each level includes guidelines that must be met to consider the website accessible for all users.
The distinction between conformance levels gives developers an organised structure for minimal, acceptable and optimal accessibility. The different WCAG levels also provide more flexibility, so even very complex websites or cutting-edge technologies can maintain a minimum level of compliance.
Level AA guidelines naturally build on top of the level A criteria, providing additional requirements. AA compliances means that a website should be usable and understandable for a majority of people with or without disabilities, and work with most assistive technology.
The directive
The directive requires public bodies to publish an accessibility statement that states the level of compliance and provides a feedback channel for people to ask for assistance or make a complaint.
The directive also mandates that an adequate and effective enforcement procedure must be put in place to ensure compliance with its requirements. In Ireland, the NDA is the monitoring body and is required to conduct reviews on a certain number of websites and apps (based on the population size). 
There are two types of reviews: in-depth and simplified.
In-depth reviews test for compliance with WCAG 2.1 A and AA Success Criteria using mainly manual tests on a sample of websites, mobile apps and webpages. 
Simplified reviews test for instances of non-compliance with a limited number of WCAG 2.1 A and AA Success Criteria across a much larger number of websites and webpages.
Overall, the reviews conducted demonstrate there is a large variance in levels of compliance. No website or mobile app subject to in-depth reviews achieved full compliance with the accessibility standard. And all websites subject to a simplified review contained accessibility errors.
Complying with WCAG 2.1 AA
The guidelines are quite extensive and can seem complicated to a layman, but these are some of the criteria that a website needs to have in place for it to be at an AA level of accessibility.
Colour contrast
Users with visual impairment often struggle to see small differences in colour contrast, which makes it all the more important for websites to ensure that the colour contrast ratio of text is high enough to make it readable for all.
Text on any page must have a colour contrast ratio of 4.5:1 or higher. There are some exceptions if text is large, or if the images of text are entirely decorative or part of a brand or logo.
Resize Text
Users should be able to enlarge text by up to 200 percent of the standard size without the need for assistive technologies.
Keyboard navigation
Some users may navigate with a pointing device, or a keyboard, rather than a mouse and they need to be able to get to all links and interactive elements. A site needs to be easy to navigate and there should be no keyboard traps (where a user gets stuck in a loop and can't get back to rest of page).
Focus
The focus surrounding elements needs to be easily visible, so when tabbing to an element it is clear where you are on the page, which item is currently selected. This is usually achieved by an outline box and is important for people who are slightly visually impaired or those with motor impairments who use a keyboard or pointing device instead of a mouse to navigate.
The focus order needs to be logical, so when tabbing with a keyboard focus doesn't jump around or back-forward in a potentially confusing way so users lose where they are on the page. 
Reflow
If the content is changed to organise to a narrow screen (320px) what happens to the website? Users should still be able to read the content and navigate through it.
If you'd like to read more about the different criteria across the different levels, this article by Accessible Metrics is quite comprehensive.
The NDA report's key issues
Key issues identified in the NDA report include: 
inaccessible PDFs
poor colour contrast; and
incorrectly coded search boxes, forms and other interactive elements.  
As the report noted, many issues such as colour contrast are contained in the website template design resulting in the detection of a very large number of issues that will be relatively easy to fix. Similar issues were identified in other European countries' monitoring reports.
In fact, colour contrast issues accounted for nearly 39% of all simplified reviews, which were automated tests. As the report mentions, most of these should be easily fixed, and will immediately and greatly improve a site's compliance score. The report also found that the majority of sites' accessibility statements did not align with the EU Web Accessibility Directive template, particularly:
there was no clear channel or contact information for users to provide feedback, seek assistance or make a complaint;
lack of outline of what areas of the site fail accessibility; and
no defined method used to prepare the statement (internal or external review of WCAG 2.1 compliance).
The monitoring data also indicated an inconsistent implementation of the standard WCAG 2.1 AA across most public bodies.
However, the report showed that many of the issues identified in this monitoring period, can be remediated through straightforward fixes which, once made, will improve levels of compliance with the directive.
It also noted that no complaints were received in relation to accessibility by any of the organisations subject to in-depth reviews.
But should your website comply?
Is WCAG 2.1 a legal requirement? If your website or app doesn't fall under the ambit of a public sector body, then it is not a legal requirement. And the NDA has taken a helpful, rather than punitive, approach to monitoring – focusing on providing accurate and actionable feedback to public bodies supported by relevant guidance.
But there are other, important business (and moral) reasons for bringing your online presence into the WCAG circle. WCAG affect your customer base and SEO. The 2016 Census tells us that 643,131 people in Ireland identified as having a disability.
That is 13.5%, or one in seven of the population in Ireland – and by 2026, the National Disability Authority expects that the number of people with a disability will have increased by 20%. This could make up a large number of potential customers who aren't able to access a business's website sufficiently to do business.
But choosing to make your website more accessible isn't just a way to serve a larger customer base; implemented correctly, web accessibility also boosts your search engine optimisation (SEO) efforts and improves your website's organic search rankings. You can find out more about how accessibility can help your SEO in our recent article.
By adding descriptive alt text you provide context and keywords for search engines to find. Schema markup (the language of search engines) helps media content be found and displayed, and sitemaps help users and search engine crawlers navigate pages. Plus, user experience across the board can be improved with an accessible design.
Conclusion
This was the first report on the state of accessibility of public sector websites (and apps) since the adoption of EU Web Accessibility Directive.
The NDA has committed to keep working with websites that are in the public sector to ensure they are accessible to all. But it is clear that getting a website – even one that doesn't fall in the public sphere and thus isn't forced by law to comply – up to the standards of these guidelines isn't just good for the business from a moral perspective: It is also good from a business perspective.
Levels of awareness of the directive have increased significantly among public bodies in Ireland in 2021. The NDA contacted all public bodies subject to monitoring prior to conducting the reviews and have identified a dedicated liaison with each organisation on the directive.
As NDA continues to increase the number of public bodies' websites and mobile apps it reviews, the number of dedicated contacts in public bodies in relation to the directive is also set to increase.
Businesses can't afford to ignore them. It should hopefully be clear that the Web Content Accessibility Guidelines are there to guide websites to content that can be accessed by a greater audience. Businesses should see these guidelines as an opportunity to be harnessed.
 
Need an accessibility audit?
Why not let us run an audit and advise you on the best way to ensure your website is accessible.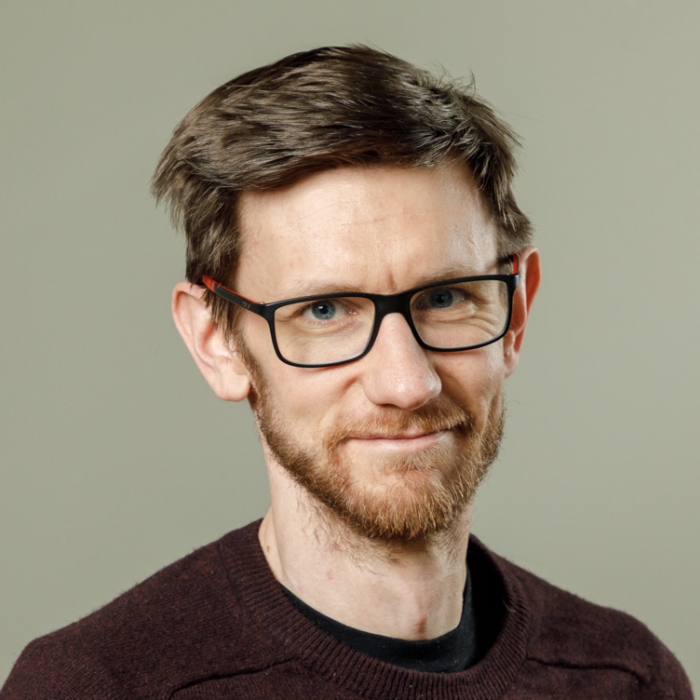 Tom Bamford
Accessibility Specialist, Senior Frontend Developer
Tom is our advocate for delivering inclusive, clean, and comprehensive frontend code, meeting WCAG accessibility success metrics. He has spent the last decade highlighting the benefits of component or styleguide driven design, especially in relation to the intersection of PatternLab and Drupal.