Category
Technology
Publication date
20 June 2022
Why you should get a website health check
Time to read
6 minutes read
There are many reasons why a website health check is beneficial. A sluggish website can affect SEO, performance, sales, profits, security, and user experience. 
Your website is up and running. It looks good. People are visiting it. Sales are being made. But this doesn't mean that the process has come to an end. Like all machinery or equipment, health checks should be done regularly to see that a website is running optimally.
Bear in mind that the internet is expanding and changing on a daily basis. Regulations change. Technology improves. And chances are that your website has changed since it was first designed or launched.
But you may still be wondering if you should bother putting it through its paces with a health check. My advice? Definitely. The value you will get out of it will be tremendous.
Why should I care?
As a website owner, you've already invested in a complex piece of technology. Your site is your storefront: the ever-present face of your business, which you present to the world. You want it to look its best.
But what you want out of your investment doesn't end there. You want it to perform. You may want it to:
capture sales leads
sell your products
advocate
influence
inform
serve
help
In short, you want it to work for you. What you do not want is a slow site, which is difficult to use, or one that excludes people due to accessibility problems. You certainly don't want one that your most frequent visitor, the Googlebot, can't see. And you definitely don't want any security holes, information leaks, or GDPR problems.
As a site owner, there's a lot to think about. There's a lot that can go wrong. This is where a website health check can pay dividends.
What is a website health check?
A website health check is an audit, and can include all facets of the site, including the design, the performance and accessibility.
How fast does it load? Are there unused areas of the site that could be removed? Is it secure? Is it accessible? If you are on a phone, outdoors, using a screen-reader, can you use the site? If you cannot use a mouse, can you use the site? Should someone do a Subject Access Request, under GDPR, how onerous is it to provide the data?
Typically, a site health check will look for:
 
What value does a health check provide?
You want your site to perform. That might mean more customers, more members, more supporters, or more sales. No matter your end goal, your site should be working for you, at any time of night or day.
Modern websites are complicated – the result of layers upon layers of advanced technology. It means there's a lot to think about, and a lot that can go wrong, or go unnoticed.
The value provided by a website health check lies in being aware of the areas where there is room for improvement, or where there is a real problem to be addressed.
It can be used as a tool for optimisation, for example when it comes to SEO or performance, but can be just as valuable when identifying where one might fall foul of compliance areas, such as ePrivacy, GDPR or accessibility.
Security checks carry untold benefits. The cost of data breaches or hacking attempts can be enormous, and the peace of mind that comes with knowing that security standards are being upheld can be enormous. A common theme with software is that of obsolescence.
The world of software is always moving, with new releases rendering older versions obsolete or unsupported. Maintenance of software is a regular task, especially where an application is made up of myriad disparate software components.
One important item in a site health check is to consider the maintenance roadmap for a site. When is the next major release of the core software? Is there an upgrade path? How long do you have before you need to perform a major upgrade? What are the alternatives (if any)?
Even being armed with the knowledge that a site may become "end of life" after a specified period of time will let site owners plan for redesigns, upgrades and rebuilds in the future.
What do I need to do?
For a site health check to be properly performed, access is required to the site code base, its database, and its file assets. Your digital agency should be able to facilitate that.
A full site health check will involve analysing the site as a whole, including its individual component elements.
Should your audit be performed by an independent third party, you may wish to ensure proper data processing agreements are in place before any access is granted, or you may wish to sanitise the data of any personally identifiable information, to satisfy the principles behind GDPR.
It is worth noting that often a site audit does not include any investigation into the hosting environment. Should it be required, it is worthwhile to agree any specific areas of interest in advance. That's it. It's straightforward. Agree the constraints of the review, provide access, and relax.
In conclusion
After your site audit, it's important to pay attention to it, and act upon it. A good audit will clearly convey:
the problem
the recommended action
the value provided to you
As a site owner, you need to know where your site needs work. You need to know not only what you should do, but why, for each item. If you don't know about it, you cannot fix it. But equally, you need to be able to decide whether it is worth fixing.
We used to talk about "the information super-highway". Thankfully, that phrase is dead, but information is still king. Get your site a health check. It will be worth it.
When was the last time your site was audited?
Health checks should be done regularly to keep websites running optimally. If you haven't had one done in a while, it would be prudent to have your site audited.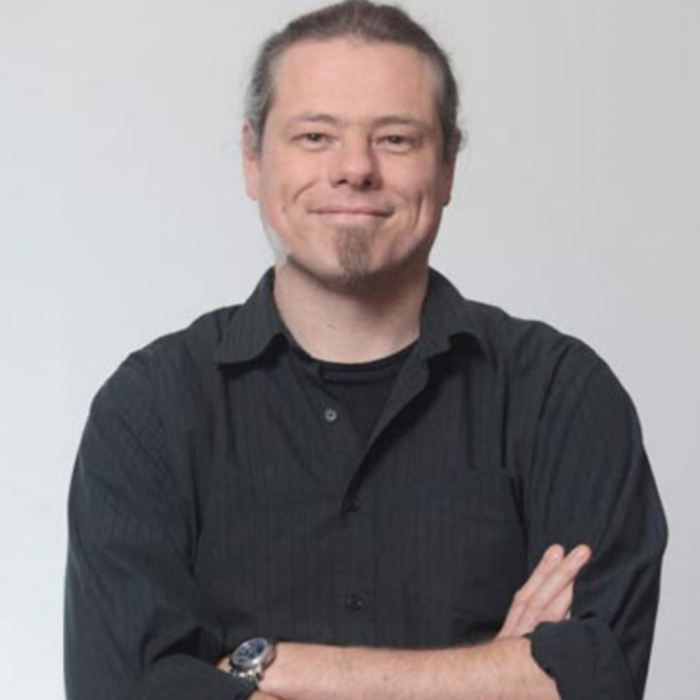 Anthony Lindsay
Director of Managed Services
With decades of experience, Anthony leads the Annertech Managed Services Team, delivering top quality design, development, and, ultimately peace-of-mind services to all of Annertech's wonderful clients.