Category
Strategy
Publication date
25 August 2021
Beyond WCMS: how DXP is a game changer for Insurers
Time to read
7 minutes read
When it comes to insurance, customers want simplicity and now expect online products and services that they can easily understand, buy and use.
Customers now expect seamlessness. They don't want to spend time struggling to understand their insurance products or hacking away at a mountain of red tape when they have to adjust or change their insurance cover.
This was made very clear in the Deloitte 2021 Global Insurance Outlook which states: "At a high level, the key reasons that consumers gave for liking or disliking a particular product or service relate to its ease of use, the ability to compare offerings, adjustability of cover and data privacy concerns."
Generally, the bar of online user experience has been set really high. It is easier than ever for people to find what they're looking for online thanks to machine learning, data sharing and information being delivered in a split second. But this does not seem to have carried over to the insurance industry.
Playing catch up
It is partly thanks to tech giants such as Google, Microsoft and Apple, and industries such as retail, that consumers' expectations have shifted, but the fact is that people get used to the experience they like in one industry and expect it from other industries.
Once they have been spoiled by one industry, they start to expect the same service across the board. Insurers need to respond to this dynamic as a matter of urgency, or face losing customers and potentially being viewed as an industry that is out of touch with current trends.
Web content management systems (WCMS) no longer cut the mustard. Simply having decent content or a one-size-fits-all approach isn't enough anymore. It is about content being relevant - based on coalesced data that gives intelligent insights into a customer's wants and needs.
As previously mentioned in an article back in February, you might believe WCMS is dead, however it is now an integral component of a Digital Experience Platform (DXP).
A true DXP is not a product. It is an integrated, centralised enterprise software framework or ecosystem that gives a company the ability to differentiate itself from the competition and drive more customer engagement and ultimately more revenue. And yes, WCMS is an important linchpin of any DXP but it is part of a suite of components where data is the driver.
Reimagining customer journeys that are truly customer-centric and digital across the business will continue to accelerate, including investment in direct online sales and service, enhanced digital broker/bancassurance supports and the transformation of the claims experience

Donal Lehane, Deloitte.
Data drives engagement and ultimately sales
So how can insurance companies get ahead of the curve? By adopting the technology that will allow them to offer both existing and potential customers the digital experience they deserve and increasingly expect.
Though the pandemic has accelerated digital transformation across the world, in reality traditional insurance companies need to embrace new technologies to keep in step with societal digital expectations. A change that hasn't really be realised - yet.
According to data from management consulting firm McKinsey, "9 out of 10 insurance companies say they are struggling to develop the technology infrastructure that they need, blaming legacy software and the sheer magnitude of their IT systems".
Importantly, it continues "[c]omplex, outdated legacy systems are siloed, with little data integration. As a result, customer information is not easily shared, resulting in the lack of a single, end-to-end view of a consumer that includes their behaviour and preferences, and where they are in their journey."
The truth is, today's marketeers need a single, unified 360° view of the customer. Your knowledge of who they are, what they want, and when, may make the difference. This is where a CDP (Customer Data Platform) comes in as another crucial facet of a DXP.
While a WCMS servers up the usual content, a CDP coalesces information from disparate information silos – including legacy systems. By using machine learning and AI, it then creates coherent customer profiles that can be used to orchestrate highly relevant and personalised messaging to customers.
Delivering great digital experiences
As previously outlined in an earlier article on DXP: "the key to a well-functioning DXP is API-driven integration between disparate, yet complimentary systems. As mentioned above, a DXP is an ecosystem that comprises key capabilities such as WCMS (often the linchpin), personalisation engine, CRM, analytics and a CDP – to name but a few."
However, not all DXPs are equal, and it can be argued that open, API-driven DXPs are a better option than traditional, closed DXP software. Those companies that embrace an open, API-driven DXP approach will be far better placed to create relevant digital experiences for their customers while not being hamstrung by a particular vendors product development roadmap.
In conclusion
When people buy insurance, they are actually buying peace of mind. They need to buy it from a company they trust. They need to feel like the company knows and will remember them. An excellent digital experience - based on a DXP - is the catalyst they need to feel that "this company gets me".
And once that trust has been established, insurance companies can enjoy longer, more valuable relationships with their customers.
Want to learn more about how an open DXP can drive customer engagement, loyalty and sales??
Why not get in touch and we can demonstrate how an open DXP can transform your digital presence.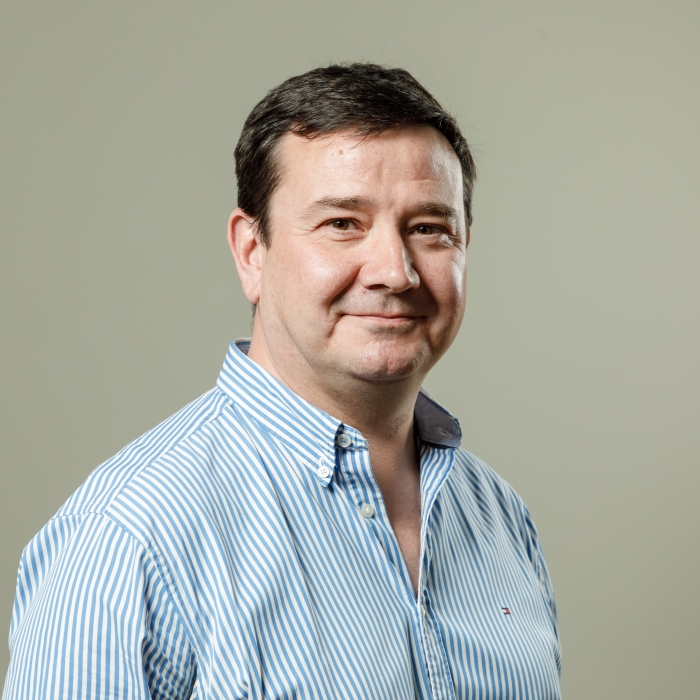 Gary Cosgrave
Commercial Director
Gary is Annertech's Commercial Director and for over 20 years has advised clients in both the public and private sector in digital adoption and achieving meaningful ROI.