Category
Strategy
Publication date
26 August 2020
Digital Trends in Higher Education
Time to read
9 minutes read
The higher education world is going through a period of great digital acceleration. COVID-19 has changed everything. In this article we take a look at some of the top digital trends that could transform the higher education sector.
1. Online Education
COVID-19 has had a huge impact on the higher education sector. Forced by the sudden shuttering of their physical campuses, universities had to take their courses and examinations online for the remainder of the 2019/2020 academic year.
Some may have been hopeful that things would return to normal for the new academic year. However, with the pandemic showing no signs of abating and with social distancing measures remaining in effect, many are speculating that studying at universities and other institutions will never be the same again. 
This became particularly apparent at the start of the summer when Cambridge University announced that all lectures would be delivered online-only until summer 2021.
While this may seem to be a fairly drastic change, there has been a steady increase in online education in recent years. In the US in 2018, 34.7% of college students took at least one online class in 2018, up from 31.1% in 2016, while 15.4% were exclusively enrolled in online education. Similarly in the UK, there has been a rise in international students studying at a UK university via distance learning.
Given that it seems likely that social distancing will remain a necessity for quite a while, the shift to online learning will undoubtedly be a growing trend into 2021.
2. Mobile Usage and Web Speed
With online education and distance learning on the rise, today's students have their pick of universities and colleges. Students are no longer restricted by geographic location in where they study. Where before many students may have only considered universities within Ireland, they are now looking further afield to the UK and mainland Europe. This is a double-edged sword, with increased competition in historical catchment areas, but also the opportunity to attract more international students.
So how do you win the hearts and minds of prospective students? Well, obviously there's multiple factors at play, including courses available, supports offered, and college reputation. However, the first interaction most prospective students will have with your university is through your website. It's therefore essential to make a good first impression.
With the number of people who own a smart phone expected to rise to 3.8 billion by 2021, a growing number of prospective students are using mobile devices to research where they might want to study. As this trend continues to grow, it's becoming increasingly important that your website is responsive and provides a good mobile user experience for your visitors. If you fail to provide the user experience expected by today's tech-savvy students, you increase the chances of them getting frustrated and loose the opportunity afforded by making that good first impression. Therefore you should expect to see more higher education institutions investing in their websites' user experience, particularly on mobile devices.
COVID-19 has shown that not all students have the necessary devices nor internet speeds required by online education. Thankfully, the Minister for Further and Higher Education recently announced funding for 17,000 laptops to assist students with online and blended learning. However, many students, particularly in rural areas, are still affected by low-bandwidth internet access. While universities and other higher education institutions can not solve this problem, you are likely to see increased attention given in this area with more universities looking to improve the performance of their websites and online learning platforms.
3. Improved Search and Course Pages
As competition for students increases amongst higher education institutions, more investment into online marketing channels will be seen. Key among these of course is ensuring that prospective students can find courses of interest to them and the information they need to make their decision.
Based on recent research we conducted, the features judged most important by prospective students were the site search and course listing pages. Commonly cited problems included that the search was too primitive and lacked the ability to refine results, while search results were thought to be inaccurate or somewhat random. 
Research participants also highlighted issues with the course details pages themselves, with varying degrees of detail provided on different course pages. Some course pages provided minimal information, while others were too text-heavy. This lack of consistency and the fluctuating page layouts only added to their frustration when it came to comparing courses.
Many higher education institutions are now placing the course search in a prominent location above the fold on the home page, such as Letterkenny Institute of Technology and University of Aberdeen (who have placed it neatly under the main menu).
Falmouth University have made it very easy to not only access the search from the home page, but also have provided simple yet powerful filters for prospective students to refine their search. They've also gone one step further in suggesting other courses the user may be interested in if no matching courses are found.
4. Personalisation
One particular area of online marketing that is seeing increased investment, not just in higher education but across all sectors and businesses, is personalisation.
Every day we encounter personalised experiences through our interactions with the likes of Netflix and Amazon. So much so, that personalised content has become the expectation of prospective and current students. Yet most higher education websites still take a one size fits all approach to user experience. However, those institutions who have implemented a personalisation strategy are already seeing the rewards.
For example, Bryant University used personalisation to provide targeted content and calls-to-action to different student groups, such as international and female students. The university ran campaigns based on these segments and in less than a year, had expanded its reach and boosted its overall enrolment conversions.
With students today having more choice as to where to study, providing a tailored, personalised experience can help give your institution that edge. Whether it is providing personalised email campaign landing pages or tailoring content based on past searches, students appreciate when they feel understood and supported.
5. Engaging with Prospective Students on TikTok
Until recently Facebook and Instagram were the primary platforms for higher education institutions looking to engage with prospective students online. However, for Generation Z, it is TikTok which is their go-to social media platform, with 41% of its users aged between 16 and 24 years.
TikTok has grown rapidly over recent years and now has over 1.5 billion users with your average user spending over an hour a day on the platform. It allows its users to quickly and easily create, share and discover short 15-second videos, which lend themselves well to shareable viral content.
Given its popularity among this age cohort, it's the ideal platform for higher education institutions to use to engage with prospective students. As a result, many institutions are now starting to create accounts and thinking about how TikTok could fit into their social media strategy.
There are a few different ways higher education institutions are leveraging the platform:
Creating short tours of campus and facilities
Posting videos about a day in a life of a student
Highlighting social or sports clubs activities and events
Working with student influencers to share university related content
Showing graduation videos and alumni stories
Interacting with and sharing existing students content
Setting #hashtag challenges
and of course, advertising to increase reach
The important thing to remember when posting to TikTok is to be real and authentic, and to have some fun with it! User-generated content works best, as users of this platform are not interested in highly-produced, brand-created content.
Meanwhile, TikTok also announced a new #LearnOnTikTok education initiative earlier this year in response to the COVID-19 crisis. It is providing grants to content creators who produce education videos for the app to help facilitate online learning. From life hacks to maths and from acting tips to learning about aquatic life, TikTok is aiming to evolve into a place for short-form learning and entertainment.
So how will this benefit higher education institutions? Well TikTok is paying universities and charities, amongst others, to create this bespoke educational content for their platform. Higher education institutions can also use these short 'micro-learning' videos to further engage users and help recruit prospective students.
6. Virtual Reality is on the Rise
Virtual reality (VR) isn't just the latest technology fad, and it's not an entirely new concept for higher education either. Back in 2018, EducationDive reported that 46% of colleges used VR to help facilitate learning, with popular use cases being for creating virtual labs or simulating medical and surgical procedures.
However, with the changes brought about by COVID-19, and online learning on the rise, the use of VR is likely to grow and become more popular in higher education settings. In particular, it will be used to provide immersive digital experiences for students who can not physically be present due to social distancing restrictions.
One example of where the pandemic has made life difficult for universities is hosting a college open day, a key student recruitment activity in the higher education calendar. Here VR could be used to quickly and effectively create virtual reality open days and campus tours, such as this example one created by Acquia in Drupal 8.
With graduation ceremonies already starting to go virtual with the help of VR too, we should soon see more widespread use of virtual reality technology to help students feel more connected and more included in the college experience while the current pandemic continues.
7. System Integrations
Integration of systems and information would be the crowning achievement of nearly every higher education digital transformation project. It refers to the ability to share and access data across different systems.
Take for example the student information system, which is the core system most higher education institutions depend on. It is a vital component of day to day operations for managing students, courses, and grades. Wouldn't it be great if it was integrated with your recruiting and enrolment system? or perhaps with your learning management system?
The efficiencies to be gained from integrating these systems would reap huge benefits for your institution, not to mention the greater insights you could glean from having a more complete view of your data. With this in mind, it's no surprise that when Educause released the results of its annual survey looking at the emerging trends in the higher education sector that "use of APIs" came out top of the strategic technologies list for the third year in a row.
8. Open Resources
Alongside teaching, research is the other key activity in higher education. Over the past few years there has been a big move to publishing research articles in open access journals.
Traditionally, end users would have to purchase a subscription to read the content in published journals. For higher education institutions, this normally means purchasing an expensive subscription for a bundle of journals from each publisher - and much like TV subscriptions, there would only be a handful that would ever be used out of the hundreds purchased.
Open access journals are different. Instead of paying expensive subscriptions, the articles are freely available on the journal's website for everyone to read. The costs for managing and publishing the journals are now covered by authors or, as is becoming more common, by institutions and consortia of researchers hosting their own publishing infrastructure. This effectively cuts out the traditional publishers and provides a much more cost-effective solution for institutions and researchers alike.
There has also been a parallel development in scholarly communication. It is becoming more and more commonplace that funding agencies are stipulating requirements that any data collected and generated, in the course of a research project, to be published alongside any journal papers. These data repositories are increasingly being built using open source components, such as Islandora which is based on the Drupal platform.
Not only that, but the availability of Open Educational Resources (OER) is another growing digital trend. Ranked fifth on Educause's top 10 strategic technologies for 2020, open educational resources are freely available, openly licensed resources that can be used for teaching, learning or research. The core concept is simple and involves free licenses that allow lecturers, researchers and students to use OER that are published online. Additionally, it enables researchers to collaborate and to build and share knowledge more effectively, and has the added side benefit of raising the general awareness of each institution's academic offerings and stature around the world.
With the financial and collaborative advantages brought about by open access journals and the sharing of research data and educational resources, we see this as a growing digital trend in the higher education sector. Not only that, but these initiatives also have the added side benefit of raising the general awareness of each institution's academic offerings and stature around the world.
In conclusion
Despite the havoc COVID-19 has brought to all aspects of our lives, higher education institutions are adapting, and piloting new approaches to recruiting students and to delivering teaching and research.
Digital transformation may be happening at a faster pace than originally planned, but now is the time to take advantage of these emerging trends and new ways of thinking.
For those higher education institutions with a creative and agile mentality and forward-thinking leadership, there are huge benefits to be realised from leveraging the full potential of these trends.
They may just find, that when this crisis has passed, that they have come out stronger, more agile, and in a better position to withstand future challenges.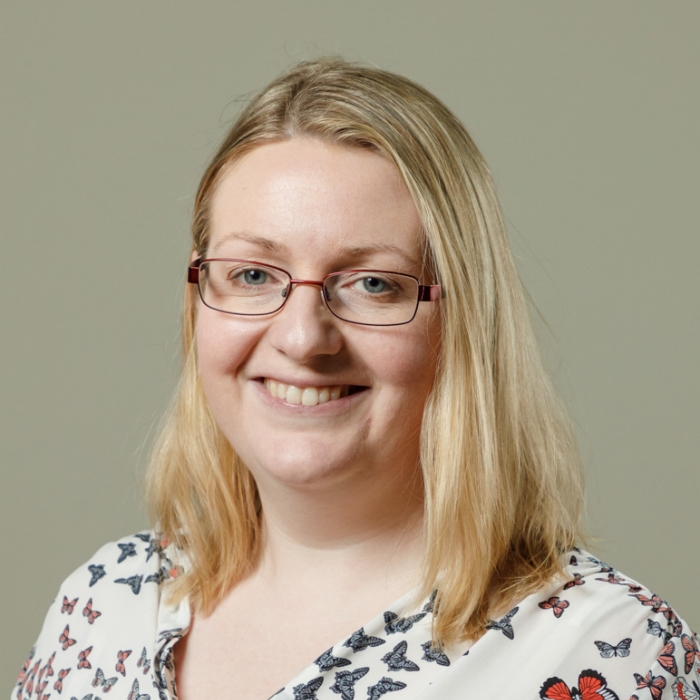 Stella Power
Managing Director
As well as being the founder and managing director of Annertech, Stella is one of the best known Drupal contributors in the world.