Category
Design
Publication date
23 March 2021
UX Series 2: Why UX matters
Time to read
5 minutes read
So we know what UX is, but why does it matter? Why is the UX design process important and what does it, or should it, achieve?
This is the second of our five-part series on User Experience (UX) where we will explore the different facets of this discipline and how it has become ubiquitous in our daily lives.
The importance of UX in everyday life
Products, whether digital or not, are things that are the result of an action or process -  a concept that is omnipresent and not usually given a second thought. In business terms, it is something that can be manufactured to meet the desires and needs of a customer.
While some may perceive UX design to be restricted to websites and mobile applications, it is elemental to everything we use in our daily lives – both physical and online. Good user experience for all improves, negates or at least minimises the pain points of the customer or user.
Yael Ben-David writing for UX Collective gives an example of good UX design in the physical world: "many parking lots have a light installed in the ceiling above each spot. The lights have sensors and if they detect a car underneath, they turn red; no car, green; no car and it's a handicap spot, blue. It's amazing. Because they're on the ceiling, you can see the lights from across the lot so you never have to bother driving up and down the aisles".
Meanwhile, in the now digital-first world, buying options have increased, information barriers have decreased, and with almost every product being available online, customers are becoming more selective. This is where the importance of good UX comes into play.
So, UX design is the process used to determine what the experience will be like when a user interacts with a product. Let us now have a look at why UX design should be fundamental to your digital product development and customer interaction.
(UX) is vital as its goal is to totally fulfil the user's needs, aiming to provide constant positive experiences, that in turn keep a user loyal to the product or brand.

Stewart Taylor, Director, Rouge Media
How good UX enables competitive advantage
To understand how UX can mean the difference between customers loving your product and continue to use it or finding it tedious to use and looking for alternatives, here are some reasons why it should be paramount to your online products and services.
1. Investing in UX design upfront can significantly reduce costs
UX design and design thinking are focussed on research, analysis and testing, so you are immediately putting the user first when developing a product or service.
Companies that use this approach will prevent possible usability issues or problems from the outset; this is far less expensive than fixing them later with product redesigns or bug fixes.
2. Increase brand loyalty with UX design
Simply put, good user experience is vital in building trust in your brand, product or service and establishing an enduring relationship with your customers. Seamless and meaningful interactions promote customer activation, brand loyalty and ultimately increased revenue.
It's worth keeping in mind that great UX design does not merely attract new users but also helps retain and nurture existing customers.
3. UX design and product perception
It can be argued that people don't notice design unless it is flawed – who can forget the "Norman Door" that explores ill thought out and confusing usability signals. However, it can also be said that people do, in fact, appreciate painless, slick and enjoyable UX – Apple products being a case in point.
In addition, people talk to one another about their experiences with products and services that they enjoy and have bought into. Social media now plays a large part in promoting products with good (and bad) UX. It should also be remembered that good reviews and ratings online can also lead to trust and better sales.
4. Intuitive UX design fosters conversion rates and ROI
It may be obvious but good UX simply makes people love using your product. Furthermore, happy users are more likely to stick with your brand and make more purchases.
A good example of this is the new website we did for Bóthar. After carrying out an extensive user research exercise - identifying the major pain points experienced by the visitors - we augmented the user experience that resulted in a 54% increase in direct traffic to the site and an over 100% increase in online donations.
In conclusion
So in this article we hope we have explained why UX matters – it is the art of generating positive experiences through product interactions that can reap bottom-line benefits.
Providing a good user experience can be a challenging yet rewarding exercise. After all, in our now digital-first world, people expect seamless online interactions in their everyday lives. It is up to UX designers to help users complete their tasks or solve their problems as quickly and effortlessly as possible.
In the third of our UX series, we will examine the different facets of UX design – who does what, what roles and disciplines involved.
Until the next time!
Do you need to augment your user experience?
Why not talk to our UX specialists about how we can help ensure a seamless user experience for your products.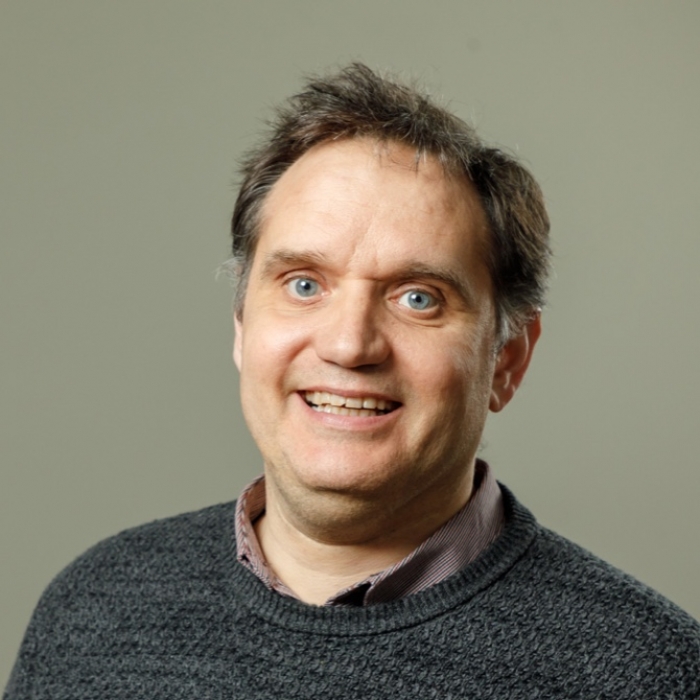 Ricardo Flores Galán
UX Designer
Ricardo is our Lead UX Designer with almost 20 years' experience in the industry. A native of Spain, he is multi-award-winning UX designer, and is a regular contributor at UX events across Europe.