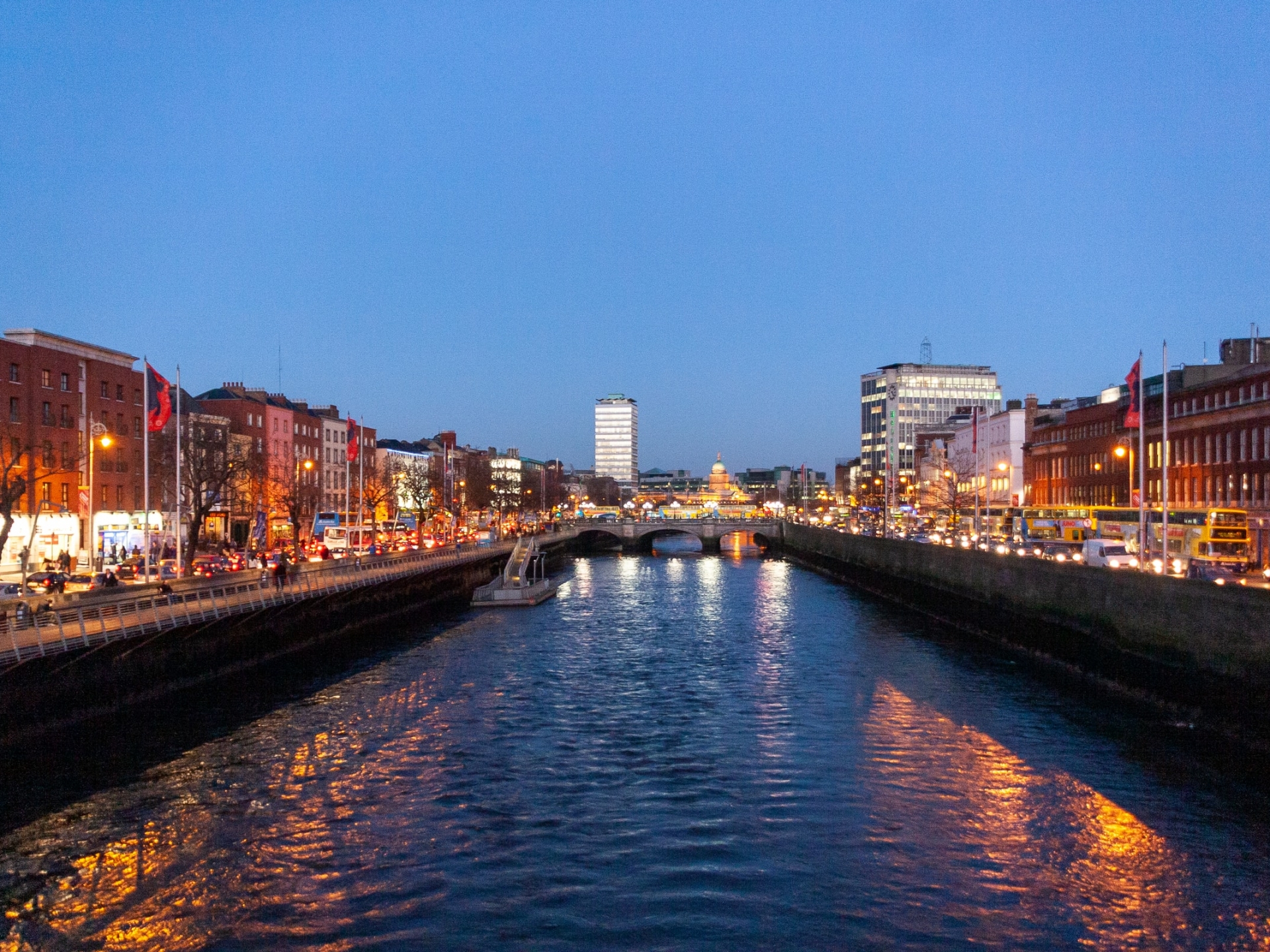 Enabling Ireland's largest Council to serve its citizenry
Together with McCann Dublin and Enovation Solutions, Annertech partnered with Dublin City Council to deliver a fast, modern public website with a flexible Content Management System.
Dublin City Council (DCC) is the largest local government authority in Ireland with 63 elected Councillors. It is responsible for a diverse range of services aimed at residents, who wish to avail of council services, business owners and those who want to take advantage of Dublin's rich cultural heritage.
In keeping with the Irish Government's Public Service ICT Strategy, DCC is fully signed up to using digital technologies to fundamentally change the way we live, work and interact with each other. Part of this commitment is the delivery of a user-friendly, intuitive website that meets the needs of its citizens.
The Challenge
The DCC website was showing signs of age and was not fit for purpose, issues included:
The information architecture had been altered as services grew, and this had an adverse effect on the overall information architecture
The website did not perform well on all devices leading to users being unable to locate important information
Searches were returning unexpected results and were reduced in quality by out-of-date content
The look, feel and accessibility of the website no longer met the needs of users.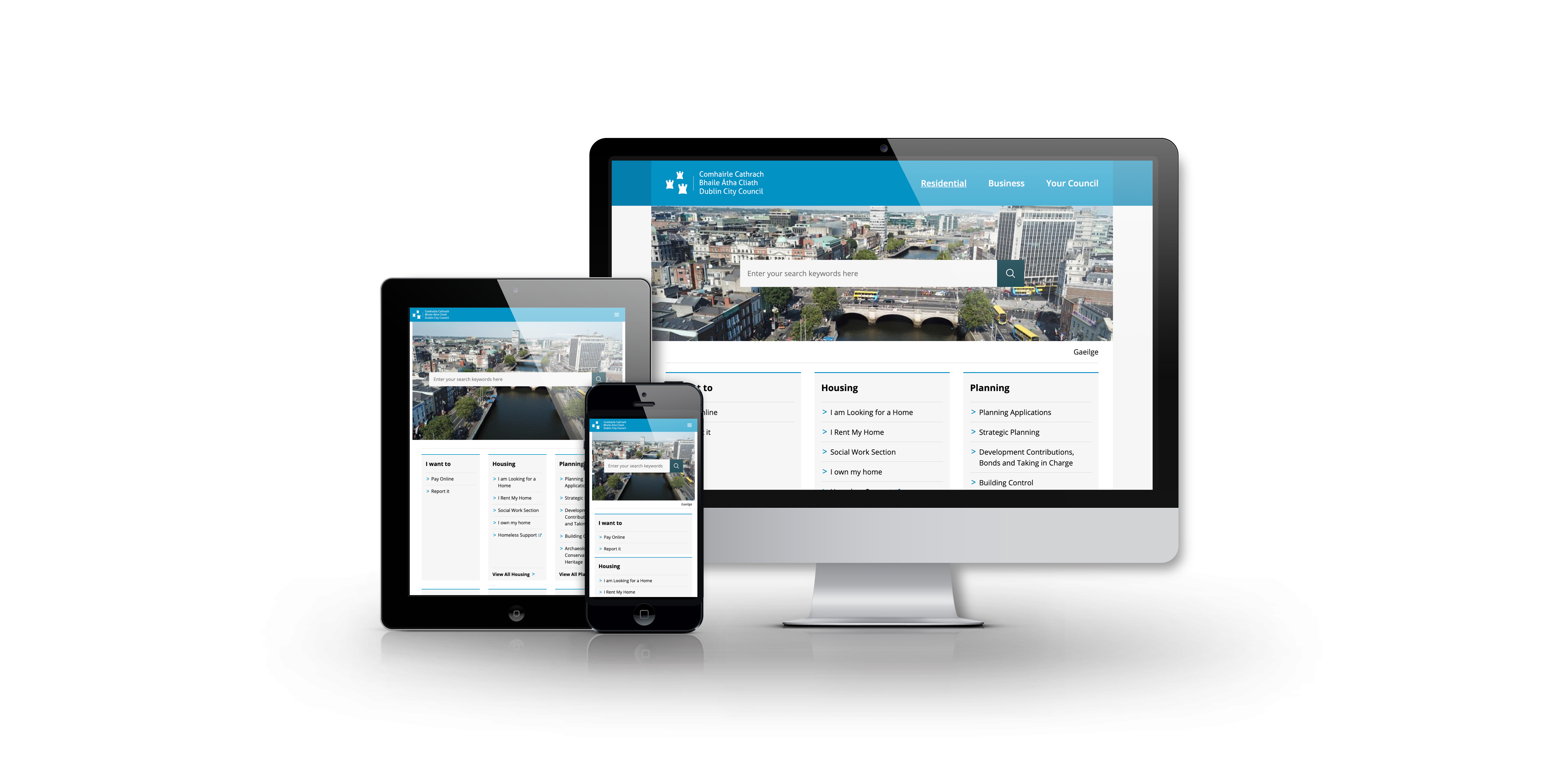 The Solution
After the completion of an extensive discovery and UX/UI phase with our partners McCann Dublin, Annertech was charged with the delivery of a digital platform that was secure, performant and easy to use by content editors, while Enovation delivered the managed hosting.
Utilising Drupal, Apache Solr and Pattern Lab, we undertook the following:
Implemented Drupal 8 CMS that allows the Council to have complete control over their content whilst keeping within style guidelines by implementing reusable components
Created a custom theme which responds to the device being used to ensure visibility of content for all
Custom-built search interfaces for specific resources and fine-tuned search results ensure users can locate the content they need
Worked with the Council to create a custom editing interface which meets their needs for internal workflow and content governance.
The Results
With the ePrivacy regulations coming into effect in early October 2020, and the fact that mandatory cookie consent must be given by site users, the interpretation of Google Analytics has become problematic. If a website visitor does not consent to cookies, Analytics does not record any data for that given session.
Nonetheless, we are able to report some encouraging results that have come about due to the new site structure and content strategy. By comparing the website traffic from the old to the new site, we can deduce the following:
 
Pages per Session – this decreased by 28% which implies that people are finding the information they require in fewer clicks
Number of Sessions per user – Up by 20% which indicates that users are coming back to the site more frequently than previously since they now find value in the way the content is being presented
Average time on Page – Up by a whopping 83%. This implies that content is more engaging, relevant and easier to consume by the user than previously.
I would like to thank all at Annertech for your work on delivering the DCC website. The site looks and functions well and has received a lot of praise from councillors, staff and users since launch. From the outset, we were very impressed with your approach to the project, the openness to feedback along with the pragmatic attitude to solving problems as they arose.

Deirdre Ni Raghallaigh, Senior Executive Officer, DCC