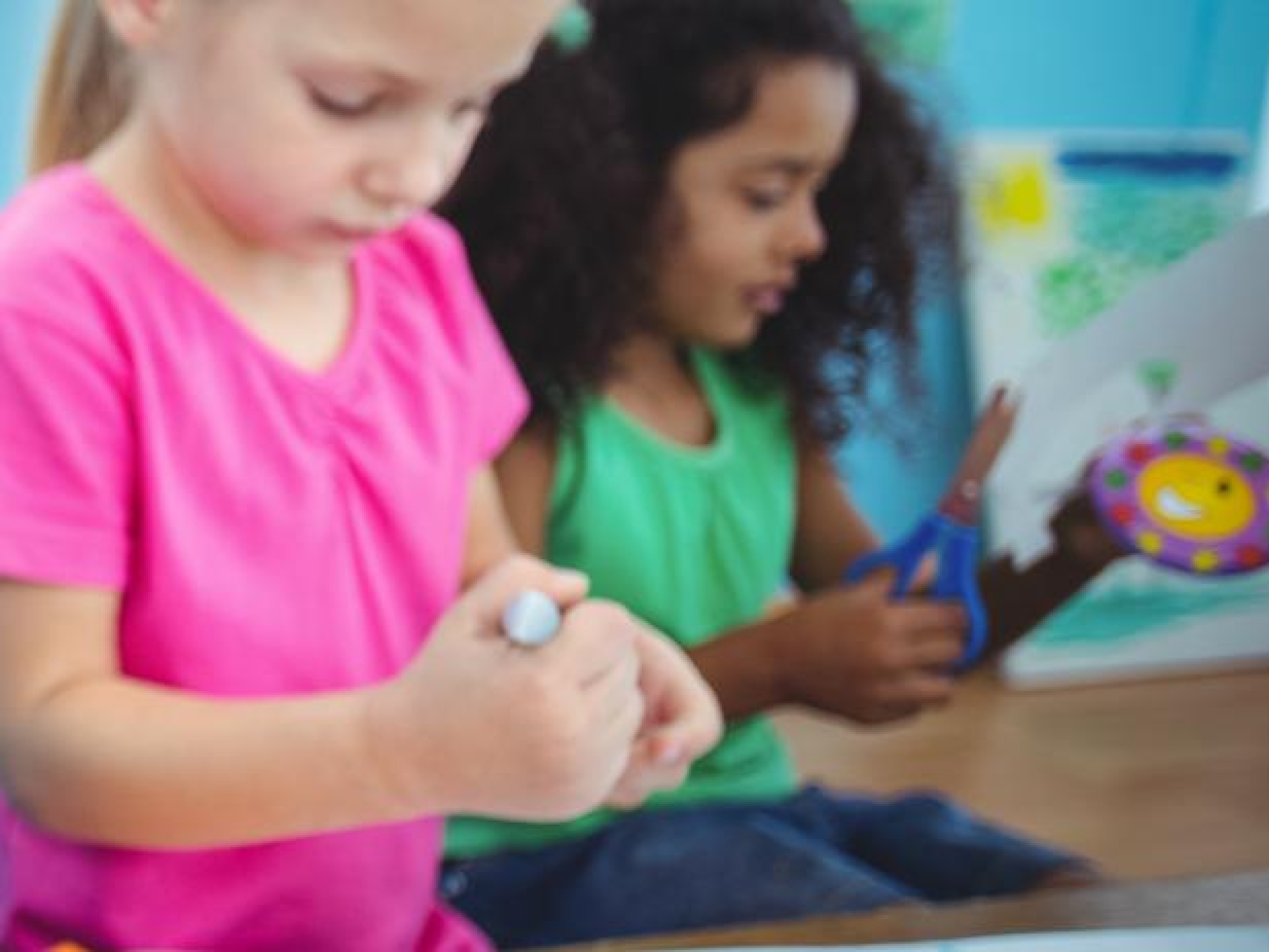 How the new Essex SEND website was tailored for its users
The new Essex council's Special Educational Needs and Disability website was designed with user needs at its core and built on LocalGov Drupal. 
The challenge
Essex County Council required a new website for their Special Educational Needs and Disability (SEND) service called the Local Offer – a website for services and support available in Essex for children and young people with special needs and disabilities.
The Local Offer would allow people to:
understand what to do if you're new to SEND
browse for local support such as support groups, fun activities or specialist healthcare
find out what to do in a complex situation, for example if you need to appeal a decision
get advice for young adults with SEND – such as housing and employment support
The previous SEND local offer website was difficult to navigate for the SEND families who needed it the most.
Services like SEND, which include education, skills and care for children and young people, are regularly inspected by Ofsted – the Office for Standards in Education, Children's Services and Skills. 
The Essex council's last Ofsted rating had not been very favourable, and the council was thus receiving formal quarterly support and challenge visits from the authorities. It was hoped that a new website would help improve its Ofsted rating.
Our approach
To overcome these challenges and help contribute to the council's corporate objectives to achieve positive social, economic and environmental impacts on the community and wider environment in Essex, the agreement was to build an intuitive, high-quality, accessible Local Offer website and directory service. It would be designed and built with user needs at the core, using LocalGov Drupal (LGD).
After user research and discovery, conducted with Invuse, the needs of users and professional teams were laid bare.
The users needed a modern digital service that would help people find the right local information, whatever their circumstances.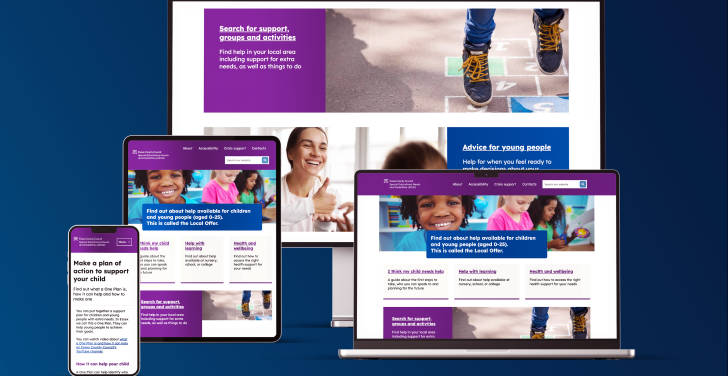 The new, responsive Essex SEND website.
LGD is a publishing platform that incorporates the functionalities that councils specifically need for their platforms. Its tagline is that it's created by councils for councils – that's because LGD is a collaboration of councils and suppliers, working together to design and develop an accessible, open source website platform based on Drupal.
This was the first time LGD was used to create a SEND Local Offer website.
The goal was to ensure increased adoption and transformation of the website from being Ofsted rated "adequate" to leading the way with a best-in-class service that others can learn from.
The LGD offering is evidence-based, fully WCAG 2.1AA compliant and inline with Government Digital Service standards.
Although the new website was built on LocalGov Drupal, and benefited from all its features and components, there were a few new additions:
A 'did you mean' prompt
When a user searches for something and misspells a word, a "did you mean" message pops up with close alternatives. For example, if a user types "austim" into the search box they will be presented with a "did you mean autism" message.
Although this is a very important function for a SEND website, which may have many users who are dyslexic, anyone can misspell a word. It has now been proposed that this module be added to LocalGov Drupal Core.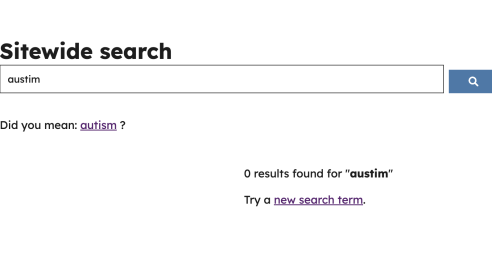 The new, helpful search function on the Essex SEND website.
Expansive directories
The Essex SEND sebsite is essentially a directory for people who are looking for SEND services.  A new functionality allows for extra information to be shown to users. For example if a child has a special need, a caregiver can see exactly what facilities a venue has. This was made possible with an expansive directories content type that was created for this website.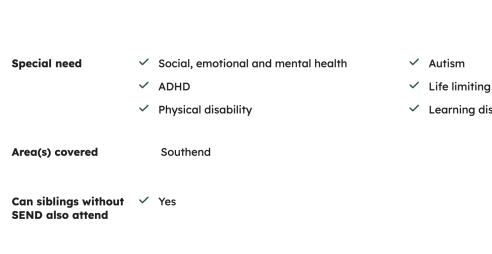 The additional information allows the user to plan according to the facilities available at a venue.
Suggesting edits
The "suggest an edit" feature allows users to help keep the information on the website up to date. It's a form system that allows users to report any incorrect information. This information is relayed to the content team, who can verify the information and update the website accordingly.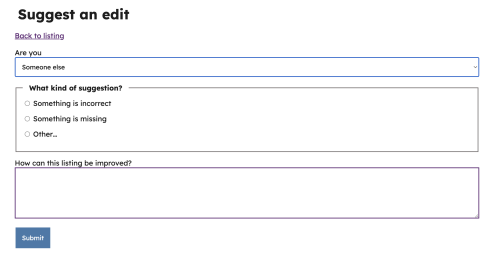 Users can easily suggest an edit to the Essex SEND website.
Our previous Local Offer website had multiple challenges and caused frustration for families with SEND needs and professionals. Annertech supported us to completely redesign and develop the site in LocalGov Drupal. This was our first usage of the new community-driven platform, and our in-house designers worked closely with Annertech as an effective hybrid blended team. Their friendly folks brought lots of domain knowledge and gave us good advice around best practice, that has enabled us to implement change quickly and created a result that is performing really well.

– Nicholas Ward, lead service designer
Results 
The accessibility of LGD itself had a boost from this due to the amount of testing done by real users. Anything that was fixed on the SEND website was fixed on the LGD platform. 
The new service meets usability and accessibility standards and best practice. Because the LGD platform is based on Drupal 9, which is WCAG2.1 compliant, it boasts the latest features and technology, and has ensured that the user experience has been upgraded and streamlined.
The new Local Offer has enabled residents and professionals in Essex to easily self-serve and access the information about special educational needs and disabilities they require, reducing the reliance on contacting the council for additional support.
The new website formed a huge part of the successful strategy to improve the area's Ofsted rating. The Ofsted report noted that the area had made sufficient progress in addressing all the significant weaknesses addressed in its previous report, and the formal quarterly support and challenge visits from the authorities would cease.
Accessibility improvements