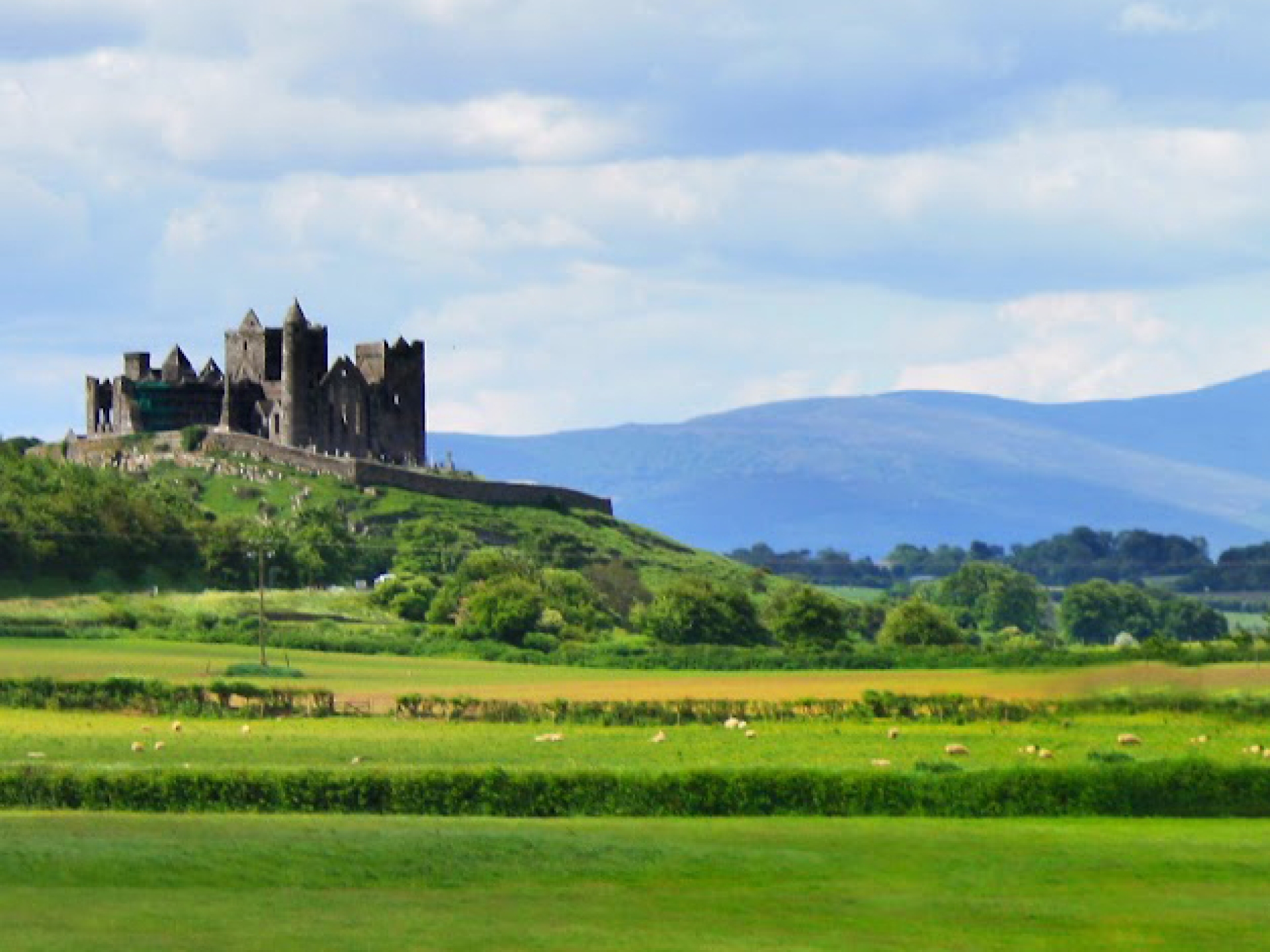 Tipperary County Council's LGD website ties in perfectly with the Irish Government's Build to Share initiative
Tipperary County Council's new site is the perfect example of how LocalGov Drupal works in tandem with the Irish government's 2030 ICT Strategy.
LocalGov Drupal is a codebase for council websites that is built on the open-source Drupal CMS. It is developed by councils, for councils.
It started in 2018, with two UK councils that decided to share the code for their websites, adding more features to the project as they could. More councils joined, and LGD (as it's called colloquially) started to grow quickly.
Today more than 34 councils in the UK and Ireland have pooled their resources, shared code and research to created beautiful websites, quite literally building on the success of each other's.
Tipperarycoco.ie, which went live earlier this year, was built with LGD in just four months by the council's own team, who consulted with Annertech on new features and some aspects of the new site.
The challenges
The old website was text heavy and slow, and was still running on Drupal 7, so it was definitely in need of an upgrade.
The look and feel was a little outdated, and it wasn't WCAG compliant, so residents' experience would be hampered if they had any sort of disability or were using a device or a network that wasn't great.
The experienced team at Tipperary County Council had a fair idea of what they wanted from their new website: It would deliver information quickly and in a concise, informative manner to the more than 1 million annual users of the site.
With decades of experience between them the eDev team, under the leadership of Ruth Maher (IT Project Leader – eDevelopment) and Tim O'Driscoll (IT Technical Support), drew up a shopping list of features for the new site.
Many of the boxes were already be ticked simply by using the LGD platform:
A more feature-rich CMS – LGD runs on Drupal 9 (soon to be Drupal 10) and comes loaded with powerful features and functionality that are underpinned by a significant amount of council-specific research that has already been carried out
Accessibility – The LocalGov Drupal content and functionality is designed to meet or exceed WCAG 2.1 level AA (the current accessibility requirements for public sector websites)
A sleeker architecture and design – The LGD design patterns are created using best-practice, data-driven components from extensive research and are also based on the GOV.UK design system, so the IA has been tried and tested.
Although LGD had already been used by many councils, Tipperary County Council was the first Irish council to come on board, so some features that would be pertinent to Irish councils had not been developed yet.
These included features like Irish language translations and integration with the Irish Services Catalogue – an online catalogue which allows users to access information on services provided by local authorities all in one place.
"From experience and consultation with various focus groups, we knew what we wanted from our new website. We fully support the concept of 'build to share' and 'open source' as being the right approach for the public sector web development. LocalGov UK provided us with the start we needed to add value and adapt the code-base for Irish authorities. We also believe that local authorities should be working collaboratively instead of in parallel spending between €100,000 and €250,000 on singular websites, potentially being out of date in a few months."

– Ruth Maher, Tipperary County Council's IT Project Leader – eDevelopment
The approach
LocalGov Drupal is open source, so all the code, including most of the features that Tipperary County Council would have liked on the website, is free to access.
The Tipperary County Council team used part of its digital development budget to add the Irish Service Catalogue and Irish translations to the LGD project.
Drawing on their own digital team's experience, Tipperary County Council used LGD to create their website, consulting with Annertech's Director of Development Mark Conroy on these two new features as well as any other issues that they experienced during the building of the new site.
Because the old website was built on Drupal 7 it meant a fairly big migration to get to Drupal 9. Some content – such as some of the news items and services – was migrated but a lot of it was rewritten in line with the new information architecture.
Due to the volume of content that needed to be migrated the Tipperary County Council eDev team took this as an ideal opportunity to perform an in-depth content review with all the sections within the council to see how their content would best fit the new Service Catalogue model.

The results
More than £1 million worth of development has gone into the LGD research and features, which now includes some Irish-specific requirements.
Because the code has already been written, websites can be built quickly. Work on the new Tipperary Council Council website started in September and they were ready to launch in January – a four-month project.
By doing a lot of the work themselves, they saved time and money and were ultimately able to use their digital budget to develop new features. In turn, these new features are available as part of the LGD project.
So in developing their LGD website, Tipperary County Council "built to share" which is one of the main tenets of the Irish Government's 2023 ICT Strategy!
The website hasn't been live long, so longer-term results are unavailable – for example Tipperarycoco.ie had in excess of 1 million annual users last year, and Tim and Ruth are looking forward to seeing this year's numbers.
But according to data from PageSpeed Insights, the website is performing well – any green score (90+) is considered good:
"LocalGov Drupal has freed up our time and budget to allow us to focus on added value services as opposed to reinventing the website code-base from scratch. It's an exciting prospect to be the first Irish authority to take part in the project. We hope that we can continue to contribute back to the project and to allow other local authorities to avail of our ideas and developments."

– Ruth Maher