Category
Design
Publication date
18 July 2022
Accessibility: Digital agencies are part of the change
Time to read
5 minutes read
How are agencies around the world playing their part in making the internet more accessible?
The internet has become such a part of our existence that, in 2016, the UN General Assembly declared access to it a human right. Although its importance is acknowledged, this doesn't mean that all people have equal access to it.
In parts of the developing world this is still a luxury that many – who don't even have running water – still don't have. But internet access isn't just confined to geographical locations or budgetary constraints. There are issues of accessibility – how can people who have a physical disability – whether it is permanent or temporary – access the same sorts of things that others can?
Top Interactive Agencies is a curated source of digital agencies ecosystems that aims to bring together professionals within the industry. Their accessibility report for 2022 focused on the work that the top agencies are doing to create understanding around this important topic.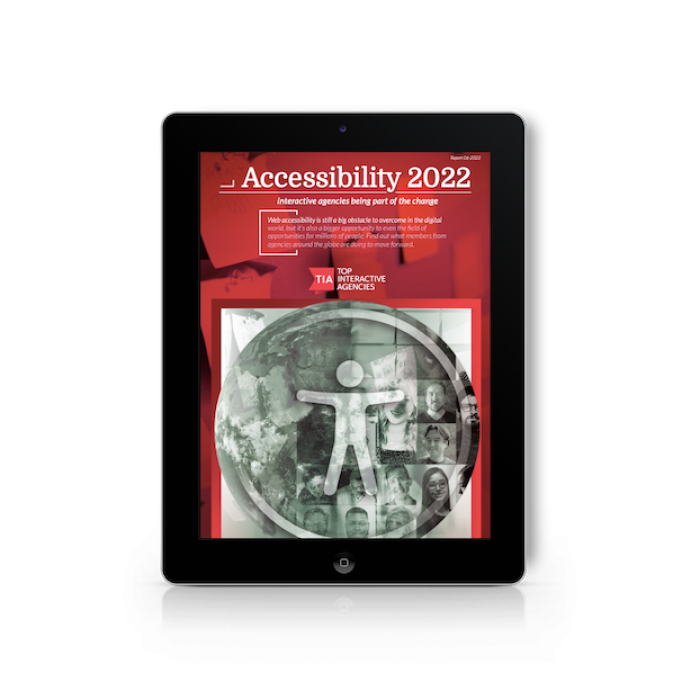 "The greatest advantage of the web is its universality, and yet, most of the time, accessibility isn't the key criteria when it comes to building digital products," said the report's authors.
"We believe in public understanding so we asked different interactive agencies around the globe how they are doing to tackle the general accessibility issue, so we can come closer to advancing towards a more inclusive and fair world, where all can enjoy what the web has to offer."
The report featured representatives from agencies in Canada, New York, Mexico, Ghana, Singapore and Japan, and of course Annertech, whose headquarters are in Ireland.
Tom Bamford is a senior frontend developer at Annertech. But he's also become our accessibility advocate, not only advocating for accessibility on each project that we undertake, but also advocating for it publicly and doing his bit to educate people about accessibility. Tom was thrilled to be invited to take part in the Top Interactive Agencies Accessibility 2022 report.
"I was happy that Annertech's headway in the accessibility space had been acknowledged by Top Interactive Agencies. It is a nod towards our drive to further incorporate accessibility into every project we do at Annertech," he said.
In the report, Tom spoke about compliance – and the lack thereof – as well as the various guidelines that have been put in place to help public bodies in particular reach an acceptable level of accessible compliance when it comes to their websites.
"As the reporting increasingly applies to private businesses we can hope for a similar behaviour shift," he wrote in the report.
"Once the initial scramble to fix existing systems stabilises, organisations will be mindful of ensuring compliance in the long-term. This should lead to a positive disruptive effect on the software industry as a whole, as the attention shifts towards accessible, even inclusive, deliverables."
Tom believes that accessibility should be "baked in by default" when it comes to tools and solutions in both the physical and digital world. Although many of Annertech's clients are based in Europe, we also have clients based in developing countries, where the digital divide is still incredibly pronounced.
This was touched on in the report by Fernando Mosqueda Santana, from MCK in Mexico. Describing the internet access in his home country, he said: "The gap between somebody with G5 connection access on their smartphone, compared with somebody who uses a desktop PC, 1024px x 968px display size with a 56kbps connection is common."
"Websites need to be accessible to people with various issues – from physical disabilities and mental impairments to hardware limits and connection problems. All the steps on digital design must be thinking from those perspectives."

– Fernando Mosqueda Santana, MCK
In the developed world, access to the internet is a given.
Malte Muth, from Experience One in Germany, was quoted in the report: "By removing geographical barriers and rendering services wherever you are, the advent of digital services has already made content more accessible per se. The next barriers that need removal are related to physical, mental, and economic ability – which needs re-thinking on how, or more precisely, for whom we are designing."
This forms part of Tom's work at Annertech, testing and improving on clients' websites to ensure that they are accessible and compliant with not only the W3C's Web Content Accessibility Guidelines (WCAG) principles but also the European Union's Web Accessibility Directive (Directive (EU) 2016/2102).
"A lot of my work is about education and information. Many organisations may be unaware that their brand colour palettes may not be accessible, for example. This involves finding alternative shades or colours that are acceptable and compliant. But it's also about educating the stakeholders and client's content teams, so that they feel empowered to identify issues and ensure continued compliance, especially around media, interactive components and tables."

– Tom Bamford, Annertech
That was the great thing about the Top Interactive Agencies Accessibility 2022 report – it's all about education and sharing information.
"That report is widely read by agencies – people who create websites and digital media around the world," said Tom.
"If one person learns something more about accessibility from that report then I'm happy. Once people are aware of accessibility and the issues surrounding it, then they can take the necessary steps to incorporate accessibility into everything they produce.
We can change the web and make it accessible, website by website. It starts with us, at the very beginning of the process."
How accessible is your website?
If you'd like Annertech to give it a once-over to ensure it's compliant, just get in touch. We can also fix any issues your website may have.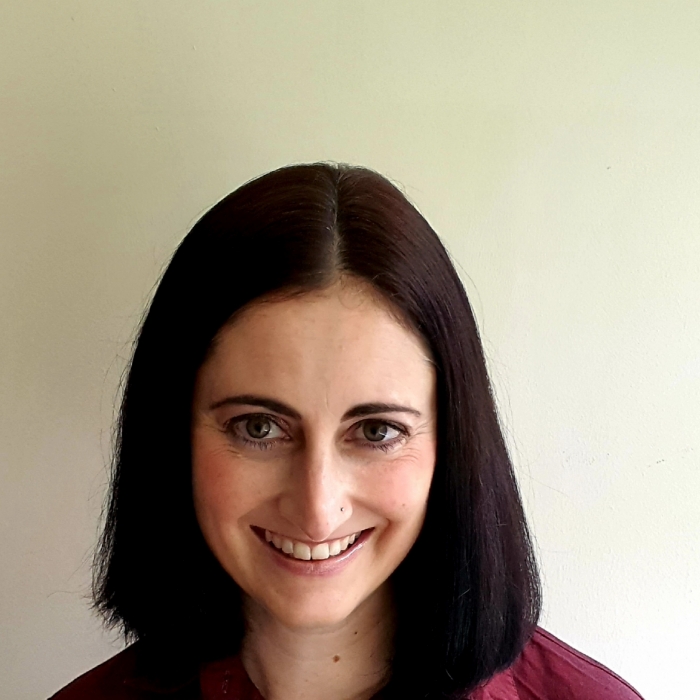 Alison Visser
Head of Content
After more than two decades in journalism, Alison now collaborates with Annertech's clients to ensure that their content is the best it possibly can be.