Category
News
Publication date
28 September 2023
Annertech shortlisted for 2 Digital Media Awards!
Time to read
3 minutes read
Annertech is a finalist in two categories for this year's prestigious Digital Media Awards – Best Large Agency and Best Website, for the National Library of Ireland website.
Winning a Best Website award is what every website creator aspires to do. Annertech is in the running for awards in two categories in the year's Digital Media Awards – Best Agency (large) and Best Website, for the National Library of Ireland's website, for which we partnered with bigO.
The award winners will be announced this Friday on 29 September at the Clayton Hotel in Dublin.
This marks the 20th celebration of the Irish Digital Media Awards, which are held to showcase the best of the best in the digital media industry. 
Best agency award finalist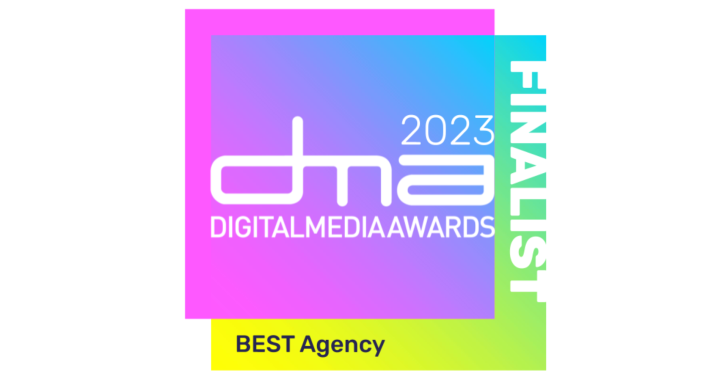 "It's an honour to be up for an award in the Best Large Agency category, especially because we are celebrating our 15th anniversary this year," said Managing Director Stella Power.
"It would be the icing on the cake to win this category, but we're up against some stiff competition, as it is a very prestigious award." 
Best Website award finalist
The National Library of Ireland website, which Annertech worked on with design agency bigO, is a finalist in the Best Website category.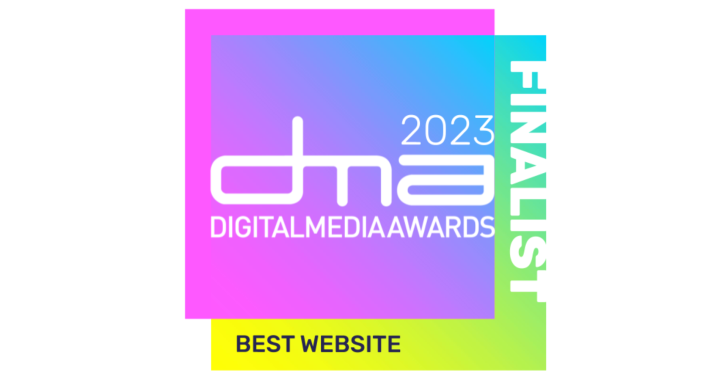 Annertech led the project, which included some tricky integrations and search functionality, as well as ensuring that the website was as accessible as it could possibly be – plus, it's fully bilingual offering both English and Irish speakers exactly the same website in the language of their choice. 
"We are extremely proud of this website," said Stella. "The National Library is an iconic institution in Ireland. It holds incredibly important documents and is home to more than 12 million items."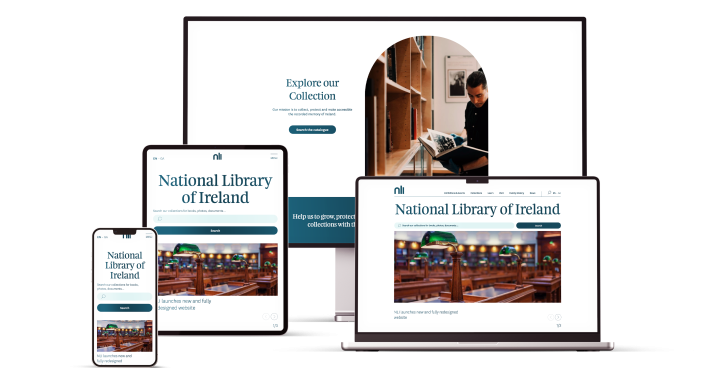 The National Library of Ireland's new website is shown on various devices.
The beautiful design work by bigO ties it all together, making for a stunning website that will serve the library and its new digital offerings well into the future.
"bigO are delighted that our work with Annertech to design and build the National Library of Ireland's new website has been recognised with a nomination for the Digital Media Awards," said bigO's Ian Lamont.
"The National Library of Ireland deserves a website that shows what an incredible resource it is for the whole country. Our design reflected not just the roles the Library plays for the Irish public as researchers, historians and readers, but also the grandeur and beauty of its historic buildings.
"We are proud to have partnered with Annertech to design a website worthy of this important national cultural institution."
These are some of the features on the new website:
An easy search function
NLI's Collections are integral to the value that they provide to the public, and the website and the Collections portal now work together as a unified experience.
Events management
The management of an increasing number of events and exhibitions is aided by direct integration with NLI's event management system Eventbrite, to ensure both consistency across platforms and significantly reduce duplication of effort by NLI's events team.
An automated translation system
To allow for the ambitious target of translating all content on the website, an automated translation process was implemented. The content is time-sensitive, so this process allows the team to focus on creating content and saves duplication of effort on an ongoing basis.
Payment functionality
A Stripe integration provides a seamless experience for users, making it easy to pay online or donate to the library.
"Our new site gives us an improved platform for launching further online services. We are grateful to both Annertech and bigO for their work on transforming the NLI's online presence and for shining a light on all we have to offer." 

– Liz Coffey, the library's head of communications and development.
Conclusion
"Congratulations to all the other finalists on being shortlisted for these awards," said Stella.
"The digital media industry is a competitive one, and being acknowledged as one of the top players in this sector is truly an honour." 
Would you like to work with one of Ireland's top digital agencies?
Annertech has a versatile portfolio that includes multinationals, government departments, NGOs, higher educational institutions and e-commerce websites. If you'd like to count your organisation among them, get in touch.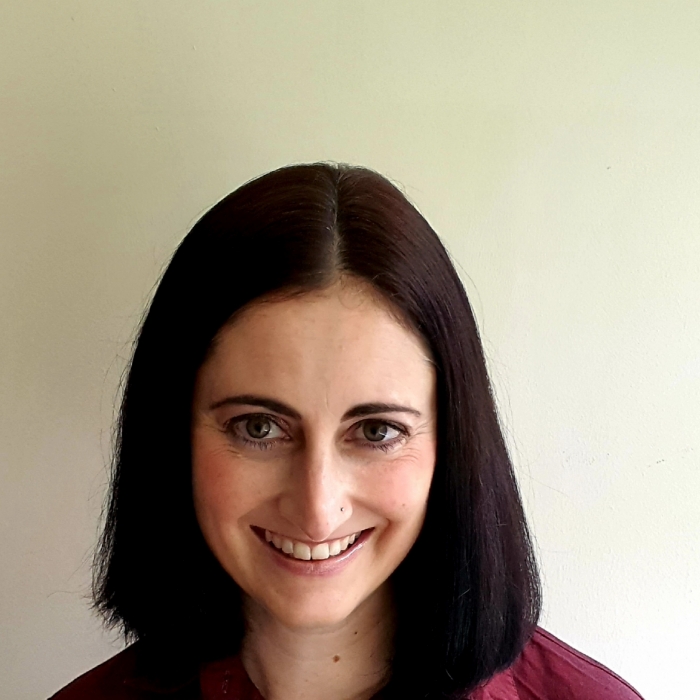 Alison Visser
Head of Content
After more than two decades in journalism, Alison now collaborates with Annertech's clients to ensure that their content is the best it possibly can be.