Category
News
Publication date
10 November 2023
Inclusivity moves up the to-do list with European Accessibility Act deadline
Time to read
5 minutes read
The EAA is the next milestone in the journey to making the internet and digital products inclusive. But what is this Act and how does it affect you?
The European Accessibility Act (Directive 2019/882) is a landmark EU directive to ensure that key digital technology, including websites, must be accessible to people with disabilities. The Act is far-reaching, and drives home that the EU is serious about accessibility. 
Simply put: the EAA requires that services and products provided for use in the EU are accessible to all people with disabilities. 
Who does it apply to? 
The EAA affects any business that sells in the EU (or to EU citizens), not just EU-based businesses. There is an exception: This directive will not apply to microenterprises – companies with fewer than 10 employees and an annual turnover of less than €2 million. 
Currently it will only be enforced for certain types of websites, products or specific industries, however it is envisaged that the scope of the EU Accessibility Act will be widened over time, and will likely apply to more organisations in future. 
What sort of timeline are we looking at? 
When it comes to accessibility, there is no time to waste. By now, all EU Member States must have transposed the European Accessibility Act into national law. And, from 28 June 2025, companies must ensure that the products and services covered by the Act comply with EU accessibility standards. 
Although 28 June 2025 may be 20 months away, really, accessibility should be at the top of every website owner's to-do list. Not only is it being enacted into law across the EU, but it makes business sense – and it's the right thing to do.
The consequences of not complying 
Despite its lengthy lead-in time, the EAA is already causing a headache for countries that have been slow on the uptake and have dragged their heels when it came to transposing these EU directives into national laws. In July this year the European Commission rapped a few EU countries – including Ireland – over the knuckles. 
The commission sent formal letters of notice to Ireland as well as Cyprus, Bulgaria, the Netherlands and Poland over the issue, giving the countries two months "to respond and take the necessary measures" or else face being taken to the European Court of Justice. 
EAA vs EU Web Directive – what's the difference? 
So how does the European Accessibility Act (EAA) differ from all the other directives we've been hearing about lately? 
The EAA is different from other EU directive and individual countries' equality legislation or building regulations in the following ways: 
The EU Web Directive applies primarily to public sector bodies, organisations that provide services either essential to the public or addressing the needs of people with disabilities, whereas the EAA applies to all businesses selling services and products to customers in the EU, regardless of whether the business itself is based in the EU (much like GDPR). 
Where building regulations dictate physical access to businesses and their services, the EAA covers accessibility requirements of the interfaces to access those services and products such as self-service terminals (ATMs, ticketing, check-in), and of course websites. It also extends accessibility requirements for transport, such as real time travel information. 
Beyond websites and apps having to comply with accessibility guidelines, the EAA requires products used to access those, such as smartphones, computers, even smart TVs and e-book readers to be accessible. 
Up until now most media broadcasters had to comply with content requirements such as providing captions and audio descriptions for sight and hearing impaired users. The EAA means that accessibility must be built into interfaces to reach that content.
What do you need to do now to comply?
A good place to start is to ensure compliance with EN 501 349 (the EU Web Accessibility Directive) as a minimum. 
Regularly assess accessibility (via checks and detailed audits) of websites and apps but also any supporting media such as PDFs and audio/video. The most impactful way for this is to implement processes that prioritise accessibility from the start, update templates and resources, seek guidance and provide training. 
Another way to assess accessibility is to ask actual users or clients. Reach out to your users/clients, particularly disabled users to understand what is causing barriers to access.
This can be done easily if you have a small, intimate client base, but can also be done through popup forms, surveys asking for feedback or notices on your website asking for people willing to take part.
Questions could include the following:
What barriers do you currently face in using our website? 
What aspects of the site are particularly difficult? 
Do you use any assistive technology? 
Are any competitors providing a better experience? 
An accessibility audit would also highlight any potential pitfalls. 
How we can help
If you're looking to get your website or web application compliant before the 25th June deadline, then the place to start is by figuring out accessible (or not) your website is.
To help you do this, we can conduct an accessibility audit of your site and evaluate it against each of the different accessibility criteria. It's an effective way of ensuring that disabled users can not only use your website properly, but will also have a good user experience. 

We will ensure that your site is usable by people of all abilities, especially those who rely on assistive technologies such as screen readers, magnifiers, and assistive input devices. 

After the audit, we will provide you with a detailed report clearly identifying any issues found and providing practical recommendations to resolve these issues
Conclusion 
As with any sort of problem, once you know exactly what you're dealing with you can put a plan in place to fix it. 
The 28 June 2025 deadline may seem far away – but it could take months, depending on the work needed, to get your website up to an acceptable standard of accessibility.
Is your website AA rated?
Let us conduct an accessibility audit on your website so you know what you're up against ahead of the European Accessibility Act's 28 June 2025 deadline.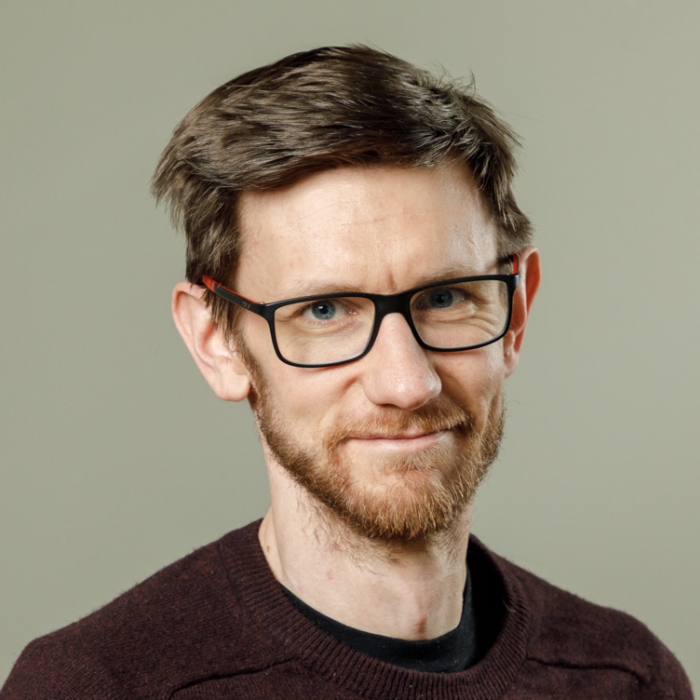 Tom Bamford
Accessibility Specialist, Senior Frontend Developer
Tom is our advocate for delivering inclusive, clean, and comprehensive frontend code, meeting WCAG accessibility success metrics. He has spent the last decade highlighting the benefits of component or styleguide driven design, especially in relation to the intersection of PatternLab and Drupal.