Category
News
Publication date
03 November 2023
Meet the Team: Frontend developer Juanluis Lozano
Time to read
8 minutes read
Juanluis Lozano is a frontend developer at Annertech. He loves the fact that his work is the public face of the client. Originally from Venezuela, he now lives in Croatia with his wife and two children.
Alison: What is it that you do at Annertech? 
Juanluis: I am a frontend developer. Everything I do is frontend related. I don't really work with dev ops or the backend, though sometimes I like to poke at them, if I think I can get them sorted. I have success with them about 65% of the time. 
Alison: What drew you to the frontend side of things? 
Juanluis: It was by accident. I started out studying informatics. When you are at university you are exposed to loads of languages or things you can do in IT, not necessarily programming. 
In 2007, some of my friends started an agency. I'd go there to hang out and eventually started learning. They'd give me tasks from clients so I could practise real-case scenarios and most of them were frontend-related – theme styling, CSS, HTML, that kind of thing. And then I kept doing frontend stuff. Backend stuff and other kinds of programming didn't get me as excited. When you don't excited about something it's hard to get hooked. 
What I love about frontend work is that I'm creating the client's "front face" for the customers or target audience. It's what the clients see and interact with. I don't underestimate the backend part, but it's something that many people wouldn't necessarily be aware of. 
I'm proud that clients use my work to present themselves to other people but sometimes that's a lot of responsibility. If you've missed something, and something on the website is not working properly, you're the first in the bullseye. 
Alison: What did you study? 
Juanluis: I studied a bachelor's degree in informatics from the Instituto Universitario de Tecnologia Antonio Jose de Sucre in Venezuela.
I finished in 2007 and then signed up to study telecommunications engineering, which I eventually dropped out of because I moved to Croatia. 
Alison: Why did you move to Croatia? 
Juanluis: My grandmother is from Croatia, and my grandfather was from Bosnia, so I had lots of relatives here. I initially came in 2011 to study Croatian on a scholarship from the ministry of foreign affairs – the scholarships were given to people who had Croatian heritage to study two semesters of language. 
I already spoke the language but the grammar and spelling is a different ball game. 
I met my wife while I was studying. Afterwards, I went home for a year. She came to Venezuela to visit me in 2013 and within a month I'd moved back to Croatia. It was meant to be. I now live in Rijeka with my wife and daughters, aged four and eight.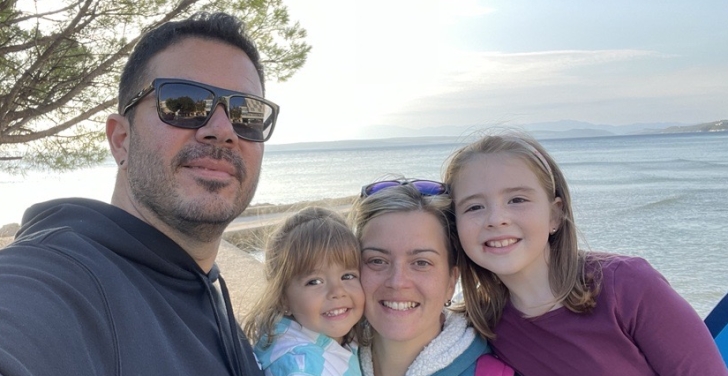 Juanluis Lozano with his wife Sabina and his daughters Vanessa and Valentina.
Alison: What language do you speak at home? 
Juanluis: We speak Spanish at home. My wife isn't fully bilingual but she speaks Spanish and understands it. The goal is to raise bilingual children, so we want to speak Spanish at home and Croatian when we're not at home. 
Alison: What does a typical work day look like? 
Juanluis: My work days are generally untypical. It really depends on what I have planned for the day with regards to both my private life and work. At Annertech you can mould your work around your life and not your life around your work. 
Generally, I'll start work at around 8am until 3.30pm or 4pm, pick up kids and try to sneak in an hour or two more while they're at home. I do about 7 or 7.5 hours of work a day. It's a mix of coding, meetings, and calls to help colleagues. I don't think I've ever said "I can't help you today, call tomorrow." No day is ever the same. 
Alison: How did you end up at Annertech? 
Juanluis: I was aware of Annertech the company, but I started chatting with Annertechies at DrupalCon Dublin without knowing they were from Annertech. Later, I had a few, informal conversations with Director of Development Mark Conroy about frontend development. How I thought things should be done aligned with how Mark thought things should be done, which is great, because in Drupal there are a million ways to get things done. 
I had been part of an in-house development team for four-and-a-half years, and I wanted a change. I had started working remotely for them and I was struggling with it. At Annertech, everyone worked remotely but it was such a different environment – there was a totally different mentality when it came to supporting Drupal and supporting people. So when I heard they were hiring I reached out. I've been with Annertech for five years now!
Alison: What do you love most about your job? 
Juanluis: The fact that you can actually see something I built – the work I do is visible to people. Also, my job never gets boring. Working at Annertech allows me to tackle different projects all the time. Every day is a different game – with new challenges and the opportunity to refresh or get new knowledge about things all the time. And of course the team will all support you to get things done the best way possible. 
Alison: What do you like least about your job? 
Juanluis: Getting hooked too long in front of the computer trying to find a solution to a problem. 
Alison: Was there a favourite project that you worked on? Could you tell us a bit about it? 
Juanluis: There are a few. One of my favourites was the Craughwell Furniture ecommerce website. It's a high-end household furniture shop in the west of Ireland. During the Covid-19 lockdown closures, they decided to take the leap into online selling.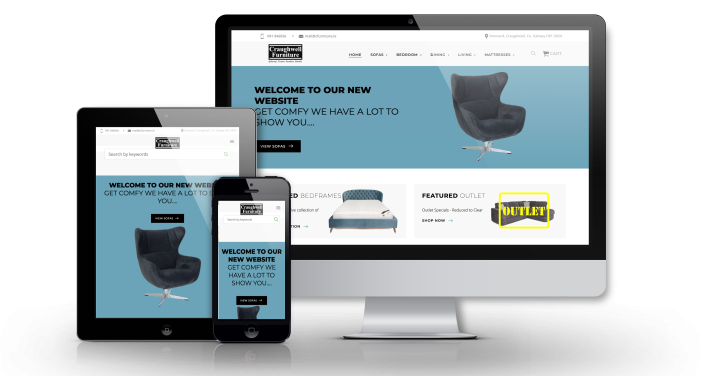 The online storefront needed to be synced in near real time with their physical store. It was built with a Gatsby frontend and Shopify backend, and it was really challenging. It was something I haven't done before and ended up being really good.
I had a lot of support from Director of Technology Alan Burke on the backend stuff. I just did the backend stuff and the store stuff. It was something different. Nobody in Ireland had done it before, and it ended up being a good project.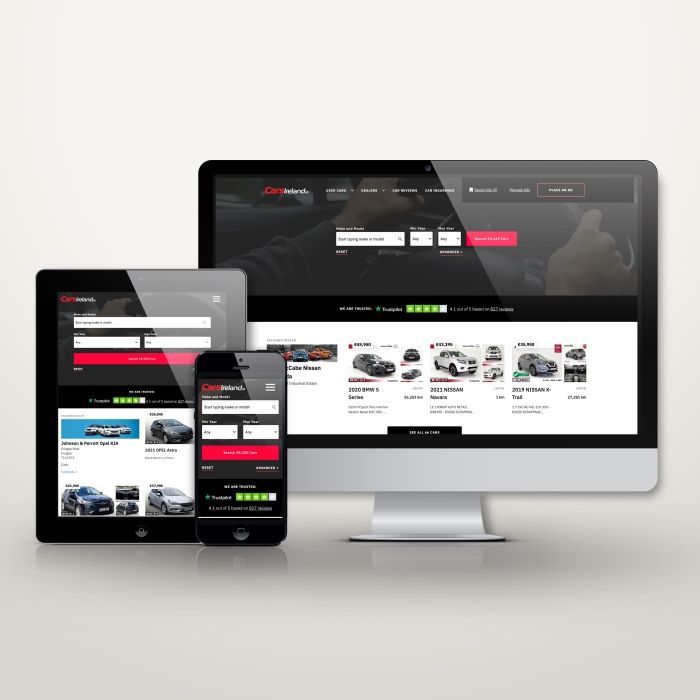 Another of my favourites, because of the requirements and what we'd targeted at the beginning and what it ended up being was carsireland.ie. 
The focus of the project was to create a search interface which was faster and more effective than Cars Ireland's competitors. 
It was a huge project, and was shortlisted for some prestigious awards, including an Acquia Engage Award and multiple Digital Media Awards. 
The other one that meant a lot to me from an emotional point of view was the Fingal County Council website. It was my first project at Annertech, so I have a soft spot for it. 
Alison: What do you get up to when you're not working? 
Juanluis: Outside of work I like to keep myself as busy as I can. Well, two kids will keep you quite busy anyway. I like getting outside, being in the fresh air. 
Even though we work from home I don't want to spend the whole day being stuck at home. I play soccer at least twice a week. I used to be into gaming but I stopped two years ago.
Alison: Why? 
Juanluis: There was a conflict of interest between my schedule and my need for sleep. I used to game with friends from Venezuela. So I'd spend Friday and Saturday evening playing till 3am or 4am and I had the kids jumping on my bed at 7am, so I would spend the weekend shattered. So I decided to just stop. 
Now I read. Last year I managed to read 37 books. My target was 40 so I didn't quite manage to hit it. This year my target is 35 and I'm currently on 21 books. GoodReads reckons I'm on track to hit 35. 
Alison: How do you select the books? 
Juanluis: It's random. I get recommendations from friends. Other decisions are from AI recommendations based on what I've already read. And then there are books that I have missed – I'll do a search on, say, "the list of books you need to read before you die" and pick one from the list. There's tons that I still haven't read. 
On the days that I don't play soccer I'll spend 45 mins to an hour before bed, reading.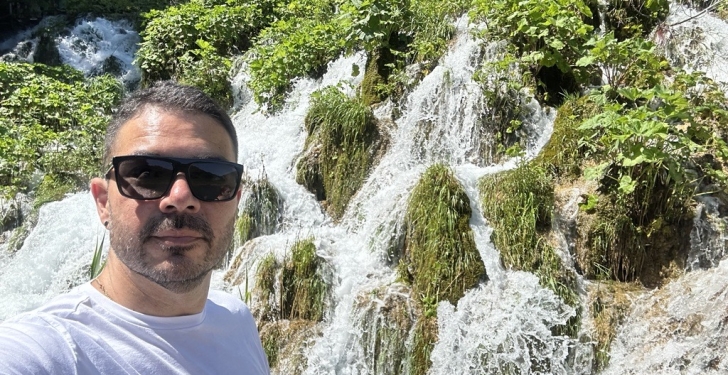 Juanluis Lozano during a visit to Plitvice Lakes National Park, Croatia's oldest and largest national park.
 
Alison: Do you only read digital books? 
Juanluis: I read both paper and digital books. I've tried to stop buying physical books because if I keep reading at this rate I'll need to buy a new apartment. 
The problem is that I like to read in Spanish. I registered at the local library but they only had Croatian books. I even gave it a go with English books. But by 9pm or 10pm my head is too tired to translate anything – and it's difficult to find books in Spanish. So I have to either buy books, borrow them from friends, or read them on Kindle. 
Alison: Is there anything else that you'd like to share with us? 
Juanluis: I have contributed to a couple of DrupalCons as a track chair member – so pretty much the crew who decides which sessions are going to take place. I'm not the greatest presenter, and I want to give back to the community but I don't have too much time (continuously) to contribute code, so helping organise DrupalCon, gives me a moral satisfaction of giving back.
I don't think there is a client that I've been involved with who hasn't had a meeting interrupted by my kids. Fortunately clients are understanding.

I'm trying to win the Euro Jackpot. A colleague of ours developed a tool that is supposed to predict the numbers. But I still haven't won. 
Do you have a project that needs a frontend whizz?
Annertech's developers love nothing more than getting their teeth into a challenging project. If this sounds like the kind of team you need, get in touch.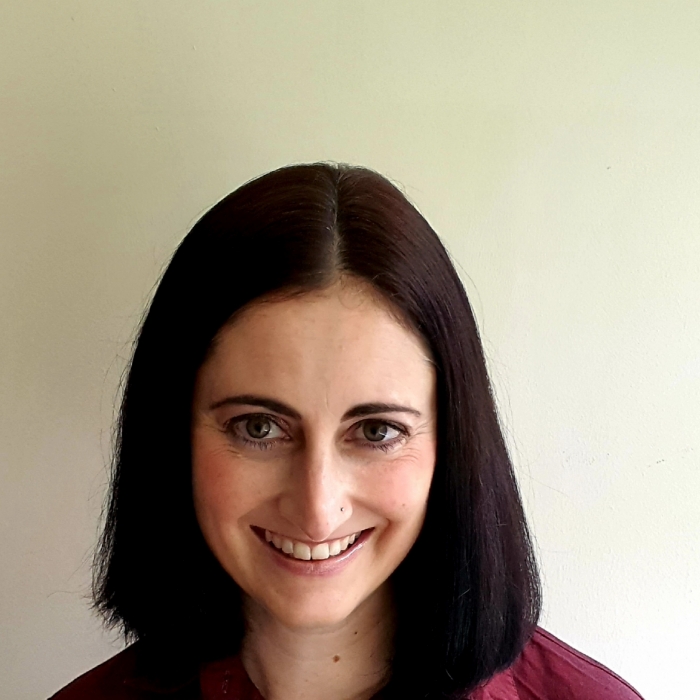 Alison Visser
Head of Content
After more than two decades in journalism, Alison now collaborates with Annertech's clients to ensure that their content is the best it possibly can be.