Category
Digital Marketing
Publication date
08 July 2020
Raise your marketing to the next level with Acquia Personalization
Time to read
7 minutes read
From Netflix to Amazon, we encounter personalised experiences online every day. So much so, that consumers have come to expect it in all online interactions.
Regardless of whether you're B2B or B2C, there's no avoiding the need to provide users with an experience that completely aligns with their needs and expectations. 
Thankfully, with careful planning, and the right tools and strategy, it's becoming easier than ever before to provide relevant customer experiences.
In a recent blog post, we covered the 6 essential steps to delivering an effective personalisation strategy, so here we will instead focus on tooling.
Today, marketing professionals are faced with the seemingly impossible task of delivering a personalised experience at every customer touch point. Add to that the requirement to deliver these experiences on a global scale across different languages, markets, brands and products, and the challenge of personalisation becomes even more complex.
Thankfully, there are many tools available that can help make it much easier to implement personalisation. If you work with Drupal, Acquia Personalization is the obvious solution to this challenge. Few other fully-featured solutions for personalisation exist which integrate with Drupal so well.
In today's world, personalisation has become central to the most successful customer experiences.

Dries Buytaert, CTO, Acquia, Drupal Founder
What is Acquia Personalization?
Acquia Personalization is Acquia's personalisation tool which is designed to make your marketing even more effective. It enables you to segment your audiences to deliver real-time personalised experiences across any channel or device.
It uses live data from your website visitors to customise their digital experience, helping to drive increased engagement, conversions and loyalty. Once deployed it gives your digital marketing team all the tools they need through one easy-to-use interface, all without a line of code in sight.
What are the features of Acquia Personalization?
Acquia Personalization gives your digital marketing team the ability to really tailor your customer's digital experience so the most relevant benefits or features are communicated instantly. Once it has been deployed and configured for your site, your digital marketing team can use the following features to deliver highly personalised content to your customers:
Profile Management and Visitor Segmentation
Content Discovery and Distribution
Personalisation Campaigns
Multi-lingual Personalisation
Marketing Tool Integrations
Real-Time Reporting
1. Profile Management and Visitor Segmentation
Acquia Personalization builds a holistic 360 degree profile of your users by combining collected data with historical behaviour data and real-time interactions, allowing you to truly understand who is coming to your site.
Acquia Personalization's Profile Manager enables you to segment users on the basis of this data, which you can then leverage in targeted personalisation campaigns. In addition, it provides for real-time adaptive segmentation, adjusting the segments users fall into based on their behaviour and interactions on the site. This real-time segmentation makes it possible for you to target your users more effectively, thereby delivering a tailored experience which maximises conversions and increases engagement.
2. Content Discovery and Distribution
Acquia's Content Hub allows you to syndicate content across a network of sites and channels. Any content created within this network can be captured and stored, and then accessed and distributed across the network. This feature enables Acquia Personalization to deliver relevant content to your site's users, creating the best possible experience for them.
3. Personalisation Campaigns
Acquia Personalization's Experience Builder allows you to create personalisation campaigns through an easy-to-use drag-and-drop interface. Here you can set rules or criteria to define what content should be shown to each of your visitor segments and where the personalised content should appear.
Not only can marketing teams use it to target personalisations to specific audiences, but they can also use it to perform A/B tests and recommend content across a series of sessions or touches. The personalisation campaigns can be previewed for each of the target segments, and scheduled in advance. What's more, all of this can be done without ever involving a developer.
4. Multi-lingual Personalisation
The most recent release of Acquia Personalization now allows you to personalise content across multiple languages by automatically localising content based on the user's location or browser language settings. This is a key feature for implementing personalisations for global organisations.
5. Marketing Tool Integrations
Acquia Personalization provides APIs for integrating with external marketing tools. For example, the JavaScript API can be used to share data with Google Analytics. In addition, the premium version provides further integrations with marketing tools such as Marketo and Demandbase.
These omnichannel integrations enable the creation of unified customer profiles, where you can merge data from across the disparate systems to create a single, dynamic view of each user.
6. Real-Time Reporting
To top it off, Acquia Personalization provides a centralised dashboard and reporting facility where you can quickly review activities and track personalisation metrics. You can analyse recent campaigns, segments, and view detailed information on interactions at a per-visitor level.
You can use the reporting tool to create custom, bespoke reports to gain further actionable insights into your audiences and to better understand how your campaigns are performing. This is key to the continual optimisation and ultimate success of your personalisation campaigns.
Is Acquia Personalization right for me?
If you're looking to invest in an enterprise solution for content personalisation, then look no further than Acquia Personalization.
It is a powerful tool designed to work with all major content management systems, but for personalisation on a Drupal website, it's a must-have.
It enables you to deliver personalised content based on your audience's real preferences, not just on generic characteristics, while its detailed, real-time data collection gives you the tools to engage the right audience, at the right time and place, based on collected data and real-time behavioural information.
To put it simply, Acquia Personalization is a powerful, yet easy-to-use platform that drives real business results.
With 80% of companies reporting seeing an uplift since implementing personalisation, isn't it time you started delivering an experience that truly resonates with your customers?
Need help taking personalisation to the next level?
Let us guide you through the process and help you on your personalisation journey.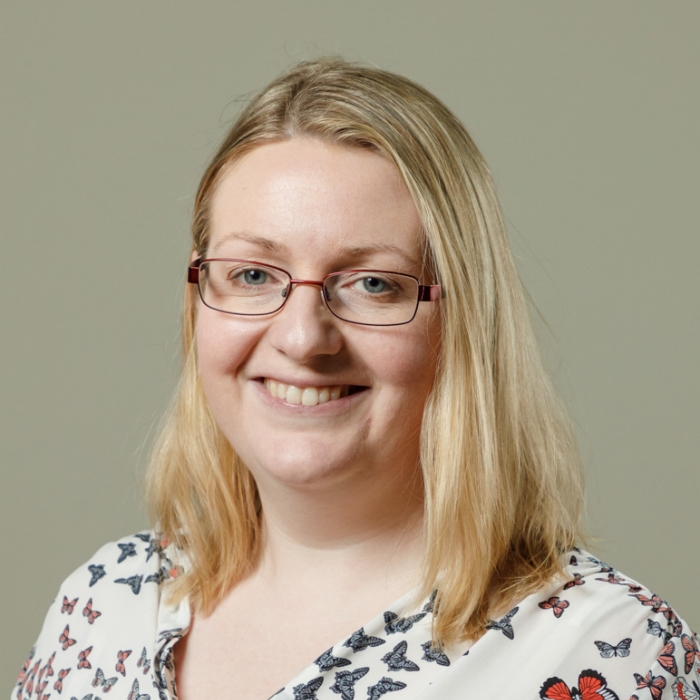 Stella Power
Managing Director
As well as being the founder and managing director of Annertech, Stella is one of the best known Drupal contributors in the world.