Category
News
Publication date
21 December 2021
Time to read
8 minutes read
It has certainly been a strange year, filled with ups and downs and continued disruptions due to the Covid-19 pandemic. But it's also been a busy year, one that saw the Annertech team nearly double in size!
This year, we delivered significantly more larger and complex projects, and were thrilled that some of these projects (and people) were nominated for prestigious awards.
Here are a few highlights from 2021 that we're particularly proud of.
New digital projects launched in 2021
Already shortlisted for multiple awards, the results of the newly launched Cars Ireland website have been phenomenal with significant improvements to the user experience and performance of the website.
If you want to buy a car, Cars Ireland should be your first port of call. It's Ireland's largest classified website for new and used vehicles, and has about 50,000 listings.
Built using Drupal and Typesense search engine, it allows users to quickly search a database of vehicles across the country, sorting them by a selection of features such as type, location, price, mileage, and even road tax. 
The elegant design was the culmination of user research and vision from partners Each&Other, while a seamless integration with the Cars Ireland API allows a vast amount of vehicle and dealer information to flow through to the website in near real time.
The sleek and fast search engine was shortlisted for some prestigious awards, including an Acquia Engage Award and multiple Digital Media Awards.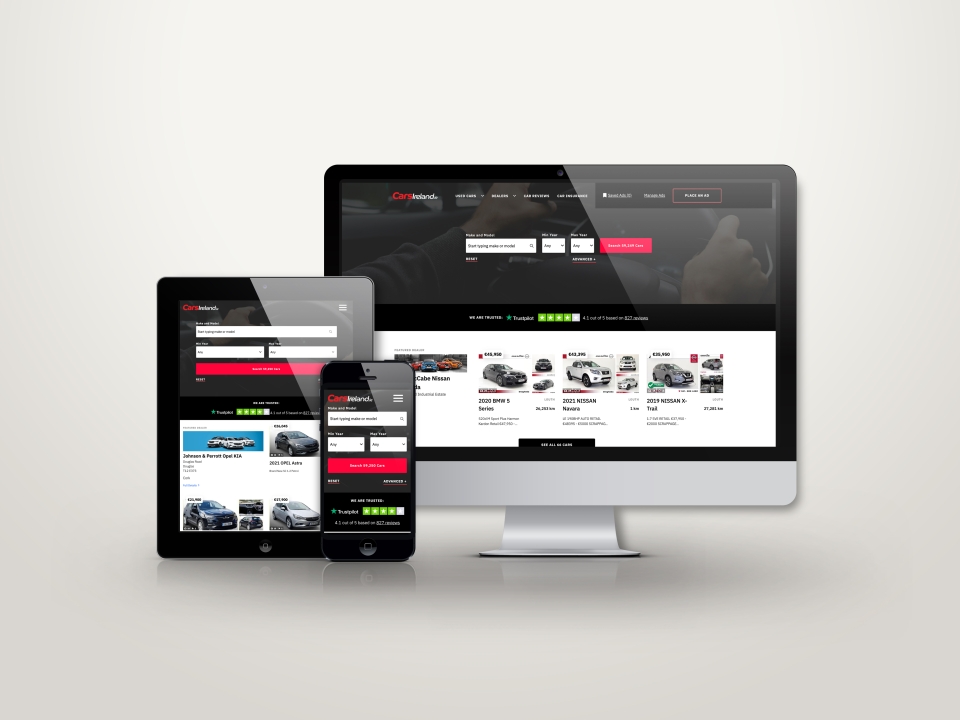 The Galway-Mayo Institute of Technology (GMIT) website, which went live at the end of November, was more than a year in the making. 
The project, which was built from scratch, focused on users and their experience. It started in 2020, when we carried out a separate UX project to understand who the users of the GMIT website were and their needs and frustrations.
This result was a full redesign of GMIT with a primary focus on serving users who are looking for courses. With this in mind, we integrated with course management software Module Manager to pull in new programmes/modules in real time.
The big challenge was simplifying navigation and search, and the courses page plays a starring role in the project.
The result is a beautiful website that allows for easy navigation and search, and we are extremely proud of it.
The Irish Cancer society needed to have a fundraising platform that could handle a large volume of traffic and transactions within a relatively small space of time for their Daffodil Day feature on the Late Late Show.
The pressure was high, because fundraising has been tricky during the Covid-19 pandemic and the charity was relying on the Daffodil Day project to raise the much needed funds to continue their work and support for those fighting cancer.
The site would eventually enable 95,000 visitors donate €2.5 million in just three hours during the show, so it was important that the system that we developed would be highly resilient in order to handle the traffic and the donations in a timely and performant manner.
Although the success of the project was first prize, we were thrilled when the Daffodil Day project won another accolade – a prestigious Digital Media Award!
Events in 2021
Despite many events getting cancelled or moving online, during the last twelve months, Annertech has been actively involved in a number of international Drupal events.
DrupalCon North America 2021 took place in April, and Annertech's Christopher Torgalson, Juanluis Lozano and Alan Burke teamed up with Jason Bosco from Typesense to chat about the semi-decoupled, Drupal-based search experience created for CarsIreland.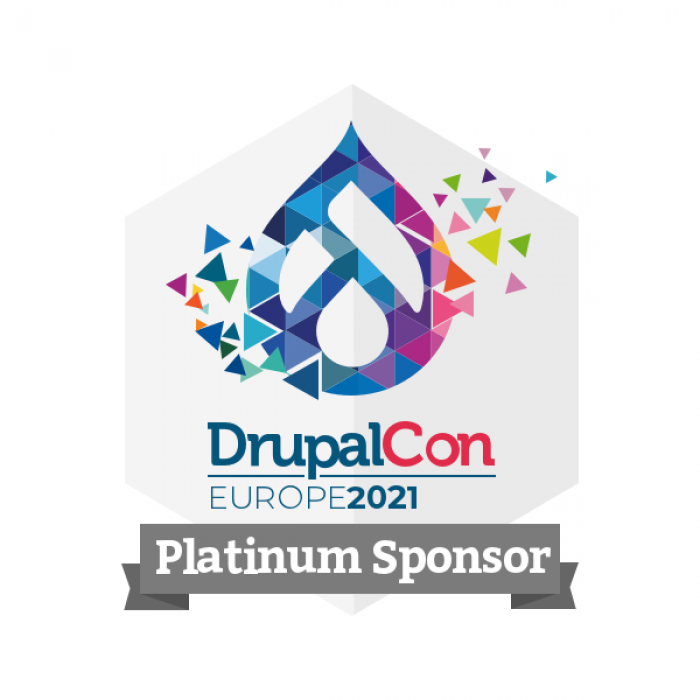 DrupalCon Europe was a big one this year, celebrating 20 years of Drupal. It took place in October and Annertech took on a leading role, not only as a sponsor but numerous Annertechies took to the virtual stage to share our knowledge with the rest of Europe.
Our Director of Technology, Alan Burke, spoke about the challenges the team overcame while building CarsIreland.ie, including multiple integrations to external services such as a custom content API, Typesense.org and AWS.
Our Director of Development, Mark Conroy, was joined by fellow contributors from Agile Collective (Maria Young) and Champion Internet (Dan Champion) to speak about the theming challenges that needed to be overcome when rewriting the base theme for the UK LocalGov Drupal distribution. 
While one of our senior frontend developers, John Albin Wilkins, spoke about accessibility and the lack thereof, and solutions to accessibility issues.
Recognition
As mentioned above, Cars Ireland was shortlisted for both the Acquia Engage Awards 2021 and the Digital Media Awards 2021, while the Irish Cancer Society's Daffodil Day project won the Best in Government and Not-For-Profit award at the Digital Media Awards 2021.
Meanwhile, I have the honour to be shortlisted as a leading woman in the Irish digital industry having being shortlisted in the Women in Digital category at the National Digital Awards 2021!
This award honours women who have made their mark in the digital sphere, and I am proud that my contribution to the tech industry is making an impact. I'm competing alongside extraordinary and amazing women from the Irish digital industry, but am keeping my fingers crossed! The winners will be announced at Dublin's Gibson Hotel in February 2022.
New Team Members
It has been a year of growth for Annertech. 2021 saw us welcome 18 new team members, boosting both our development and managed services teams, as well as adding project managers, and content and digital marketing specialists to the Annertech family.
Please join me in welcoming Giorgos, Erik, John Albin, Adrien, Justine, Philip, Kieran, Heather, Igor, Valentin, Tony, Alex, Glenn, Alison, John Cook, Andrew and Keith to the team!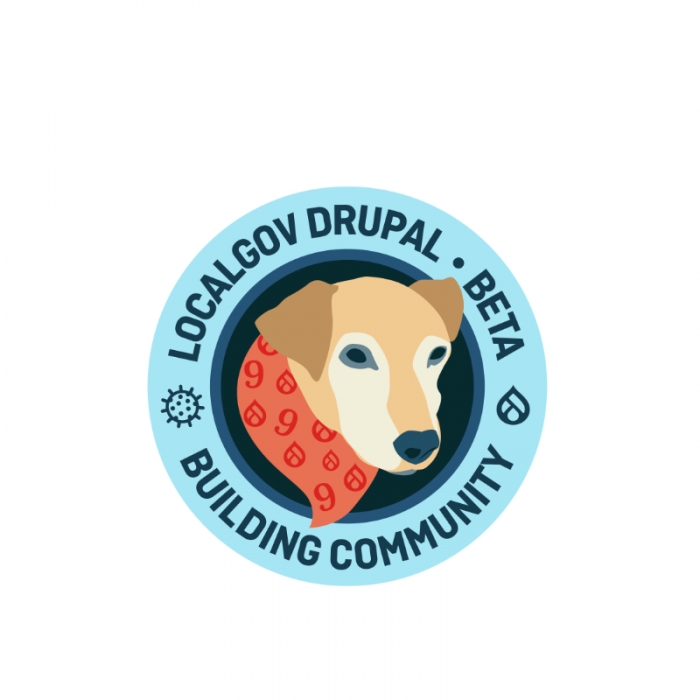 Other big news!
This year also saw a massive leap in the local government website sphere in the UK market. Annertech has partnered with another Drupal powerhouse, Invotra Consulting, to promote the open-source development of websites in the UK.
Together we are helping UK councils save hundreds of thousands of pounds on their websites via the LocalGov Drupal initiative and look forward to helping many more make the transition in 2022.
2022: The Year Ahead
We are already working on numerous exciting projects to be launched next year. As Annertech continues its growth spurt, we are hiring more backend and frontend developers, so please get in touch if you are interested in joining one of the most amazing teams I've had the privilege of leading.
And I'd like to take this opportunity to thank our incredible team for their continued dedication and enthusiasm. I am immensely honoured to be able to work with you all.
As we raise our glasses to the end of a sometimes unsettling, sometimes brilliant year, we wish all our clients a happy new one to come.
May 2022 be a wonderful year for all of us and have a safe and happy Christmas.
Do you want to improve your online presence in 2022?
Talk to us to find out how we can help.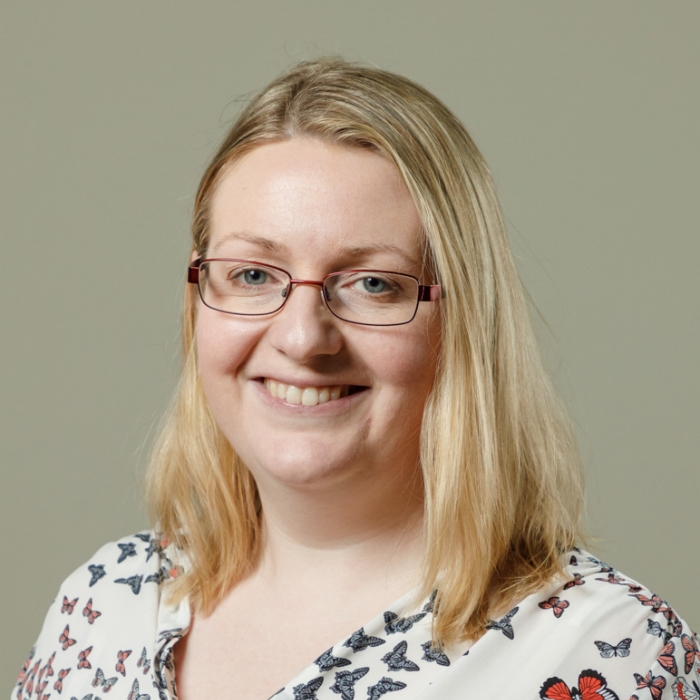 Stella Power
Managing Director
As well as being the founder and managing director of Annertech, Stella is one of the best known Drupal contributors in the world.