Category
News
Publication date
21 December 2022
Looking back at a very busy 2022
Time to read
10 minutes read
2022 has been a massive one for Annertech. These are the highlights from a year filled with growth and positivity.
From growing to a team of 50, opening a UK branch, winning a number of awards to having an in-person get-together for the first time in two years.... it's been a good year, overall. We enjoyed looking back at Annertech's 2022 to share our favourite moments with you.
News
Annertech UK
Annertech UK is open for business, and we already have our first employees and clients. We were accepted on to the G-Cloud 13 framework and the Digital Outcomes and Specialists 6 framework, and this will allow us to be a supplier to the UK government.
One of the driving factors in branching out was the increasing number of clients in the UK (and we have a number of staff members who are based there).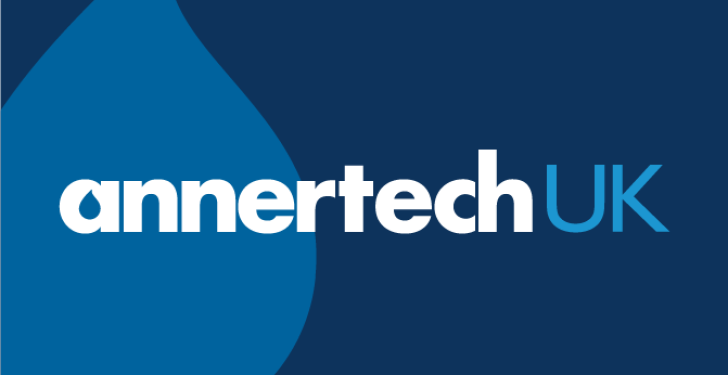 LocalGov Drupal
Annertech has been very involved with the LocalGov Drupal project. This project was started in the UK when local governments decided to pool their resources and share the code for their websites to create even better services for their constituents. 
Mark Conroy, Annertech's Director of Development, is leader of the project's front-end working group, as well as author of most of the code for the new base theme for the platform. We've invested a lot into the LGD project, and it is thrilling to see this project grow and develop at such a pace.
This year, Annertech worked on a number of LocalGov Drupal projects in the UK, but the LGD project is growing in Ireland too. Tipperary County Council joined the project this year, adding Irish language translations and the Irish Service Catalogue to the features now available to councils.
We have enjoyed many benefits from LGD. For example, the theme for the Tipperary Co Co mini-project LGD site was completed in three days! It's the shortest timeframe ever for a full theme to be written. Blackburn with Darwen's was completed in five days. Usually, council site themes take about nine months to complete.
The LocalGov Drupal microsites platform (that Mark Conroy has spent the past nine months working on) had an alpha release in November. It's a valuable addition to this amazing project – and you don't even have to have a website on LGD in order to set up a microsite – it's a complete, standalone offering.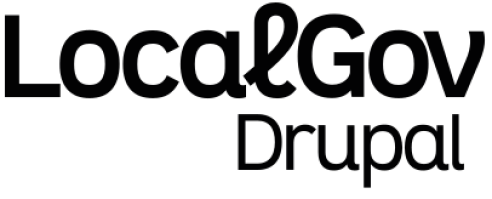 Drupal
There were two big developments in the Drupal world – the announcement that Drupal 7 will reach its end-of-life next year, and the release of the brand new Drupal 10 in December.
 
In February, the end-of-life for Drupal 7 was extended by another year and Annertech was included in the group of approved extended support vendors. 
And Drupal 10 was finally released. We're really excited about all the new features – with every new version of Drupal it just gets better and better.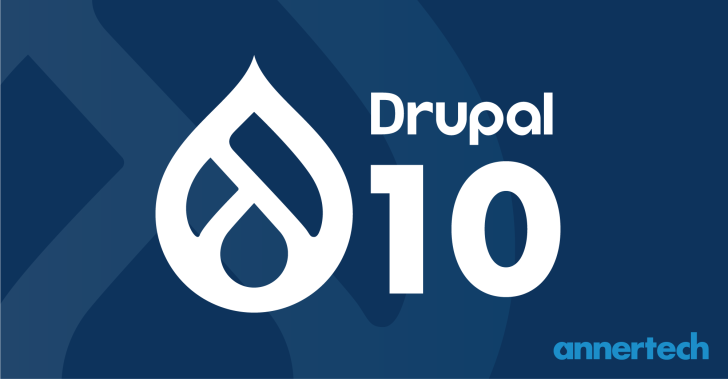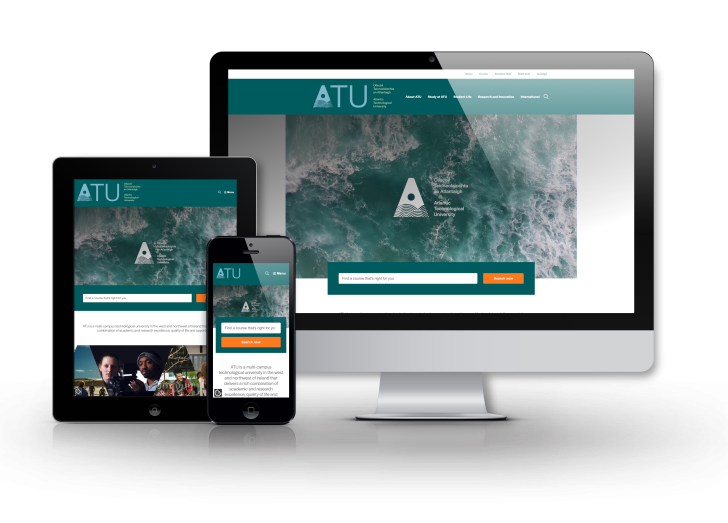 The Alltech Planet of Plenty project was launched in May.
The massive University of Limerick project, CarsIreland private sellers portal and BLine went live in June.
In September we completed the rebranding of GlanbiaIreland.com to Tirlan.com and Glanbia Ireland Ingredients to Tirlán Ingredients.
In October we launched a B2B e-commerce portal called Tirlán Business Orders. The project began at the end of May and was not only delivered in just under five months but also included a frontend rebrand mini-project part way through as Tirlán were still trading as Glanbia Ireland when the project commenced.
Finally, December saw the launch of the Griffith College project.
In addition to the projects mentioned above, 2022 also saw the launch of a number of new LocalGov Drupal sites, which was really exciting for us. These are the LGD sites that Annertech launched this year: 
 
Events
DrupalCon
A highlight on the Annertech calendar every year is DrupalCon Europe. This is a conference that focuses on everything Drupal – the open-source CMS that Annertech maintains and uses to create all these beautiful websites.
This year DrupalCon Europe 2022 was held in Prague, and Annertech was a platinum sponsor.
Four team members presented on the following topics:

Migrating at scale, presented by Managing Director Stella Power and senior developer Erik Erskine
Maintaining a consistent standard of accessibility, presented by accessibility specialist and senior frontend developer Tom Bamford
Managing at scale, presented by Director of Development Mark Conroy
In addition to the presentations, Juanluis Lozano was a track chair, Petr Illek and Stella were on the advisory board, and John Cook was volunteer coordinator.
And of course, the Annertech team helped with the popular trivia night once again.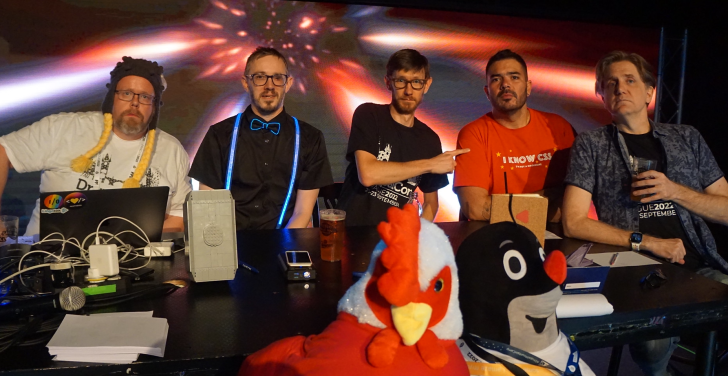 Hilmar Hallbjörnsson joined Annertechies John Cook, Tom Bamford, Juanluis Lozano and John Albin Wilkins on the judging panel for Trivia Night at DrupalCon Europe.
Annertech Day
Our 2022 Annertech Day was our first actual in-person meet-up in a couple of years. This time round we had a productive day of workshops, discussions and brainstorming, followed by dinner at a lovely restaurant in Prague. Many of the team had not actually met each other so it was great fun meeting and getting to know each other (and seeing how tall we really were!)
The Annertech team at DrupalCon Europe.
Social events
This year was packed with social events. Because Annertech is a distributed company and the team members work remotely, these social events generally take place on Zoom.
This year included a Guess Who? social evening (which was a couple of hours of fun getting to know each other), a Trivia evening, a game of Spyfall (which saw someone in the team being a spy and the other trying to figure out who it was), and skribbl.io – an online Pictionary game – to round off the year with some fun.
Digital Government 2022
Annertech was a sponsor of Digital Government 2022, a conference focusing on the Irish government's objectives for digital transformation. It took place in Dublin on 24 November. Director of Development Mark Conroy gave a talk on LocalGov Drupal, along with Will Callaghan from LGD.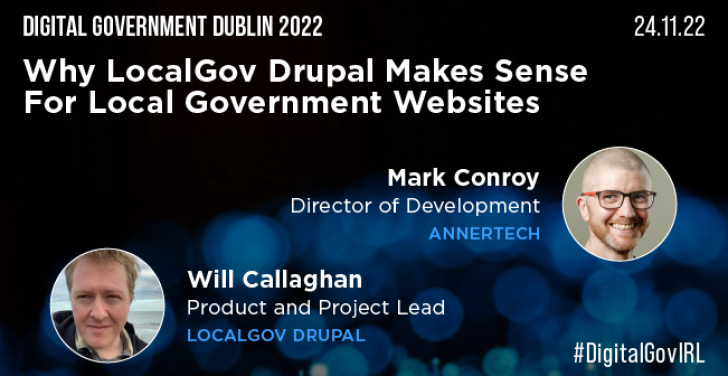 Digital Leaders Week 2022
Mark Conroy also joined Director of Consulting Mike King, and representatives from our partner Invuse Consulting and Redcar & Cleveland Borough Council for a deep-dive webinar for Digital Leaders Week 2022.
The webinar, Empowering Digital Transformation Using LocalGov Drupal, explored how Redcar & Cleveland Borough Council leveraged the power of LocalGov Drupal to launch their new site.
LocalGov Camp 2022
The original and biggest UK conference on Local Government was held in Birmingham in September. It is an event focusing on collaboration, successful service transformation and how technologies and different ways of working can support Local Government. Mark Conroy participated as part of the LocalGov Drupal team.
Recognition
Annertech has been the recipients of numerous nominations and awards this year. Annertech was selected as a finalist in the Large Agency of the Year category at the 2021 Spider Awards (announced in March) – Ireland's premier digital awards.
Last month we were shortlisted for Digital Media Awards in the government/not-for-profit category for the Inland Fisheries Ireland website, and also for Best Agency. And we have been shortlisted for a National Digital Award for Not-for-profit Website of the Year (for IFI).
Winners will be announced on Friday, 3 March 2023. We are keeping our fingers crossed.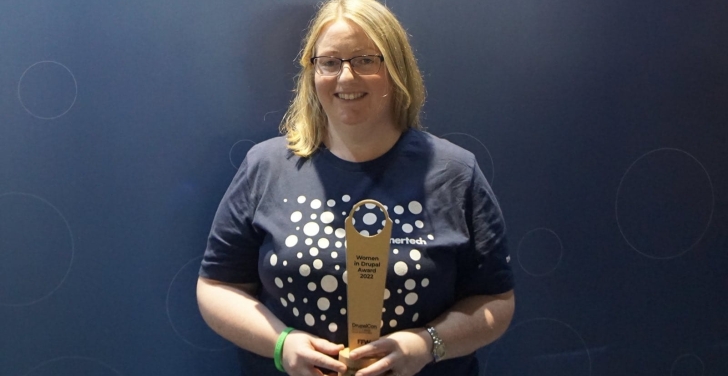 Our Managing Director Stella Power has been busy this year. In February, she won the Women in Digital category at the Digital Business Ireland Awards. In September, she won a Women in Drupal Award.
In March, Stella featured in the Drupal Association's Women's History Month Spotlight and she also featured in an eBook published by Digital Business Ireland, on female leaders for International Women's Day.
New team members
We gained 14 team members in 2022, and said goodbye to two: Paul Reeves, who joined in January and finished up with us on the 30th of June, and Glenn Barr, from the managed services team, who left at the end of May.
We welcomed Eduardas Gricius as our new digital marketing manager in March, and April saw us welcome backend dev, Andor Dávid.
Ilcho Vuchkov started on 23 May, followed by Jessie Lock and Martin O'Reilly, who both started in Managed Services in June and UI designer Luke Brennan. Developer Bill Seremetis joined us in July.
In August we retained the services of our new CFO Kerri Turner. September saw Mark Davies, a Drupal Developer, join the team. In October we had two new team members join us: Antje Lorch as a site builder on the projects team, and Sarah Herbertson as a frontend developer on the managed services team!
In December, frontend developer Simon White came on board.
The year ahead
The outlook for Annertech in 2023 is looking positive. We will continue our recruitment drive, and focus on growing the UK branch. The UK branch has now been listed on the various frameworks, so we will focus many of our resources on increasing the number of clients we have in the UK.
As an extended support vendor for Drupal 7, we will be heavily involved in the end-of-life campaign, offering upgrading services to those whose websites are still on Drupal 7. Once Drupal 7 reaches end-of-life on 1 November 2023 the Drupal community will officially stop supporting it, so it is important for websites to be upgraded as soon as possible.
LocalGov Drupal is continuing to grow. More than 33 councils have signed up to the project already. The goal is to bring more Irish councils on board, in line with the government's Build to Share philosophy, introduced a few years ago. This is a project that we are very proud to be a part of and we will continue to help as many councils as we can join the fold.
In addition to our new accessibility, content, SEO and digital marketing services we will soon also offer analytics and security service offerings.
Watch this space!
Happy New Year, from all of us at Annertech
May 2023 be a very special year for us all. We look forward to spending it in your company.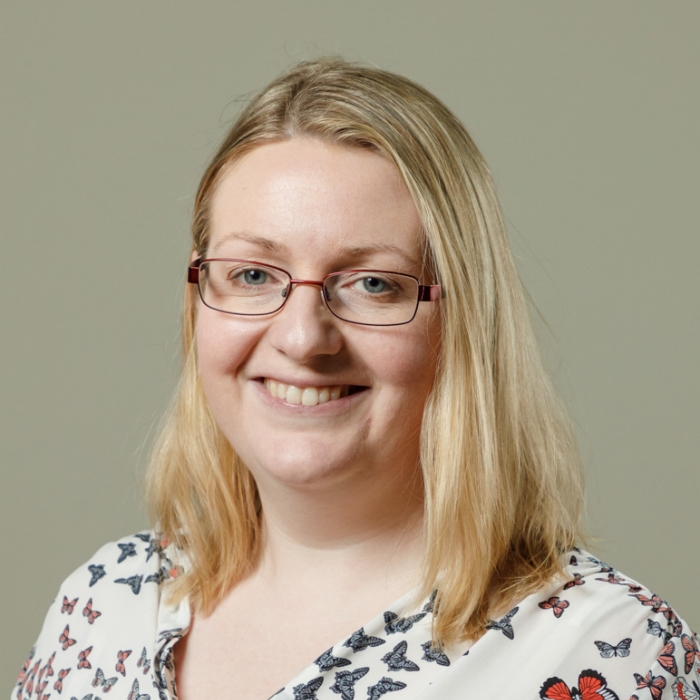 Stella Power
Managing Director
As well as being the founder and managing director of Annertech, Stella is one of the best known Drupal contributors in the world.